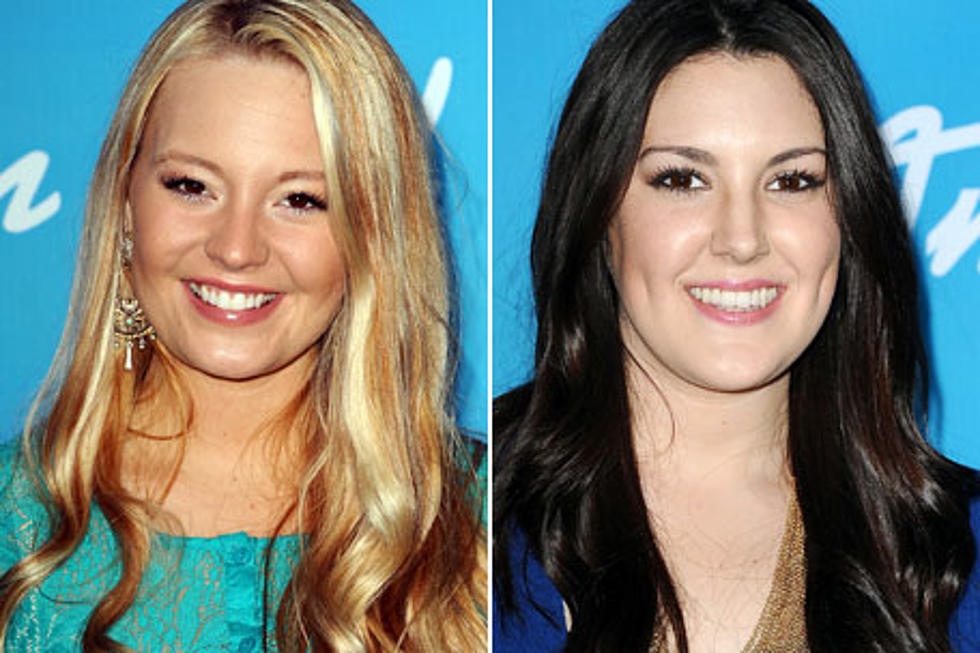 'American Idol' Top 10 Finalists Revealed; Watershed Music Festival Lineup Announced + More: Country News Roundup
FilmMagic
The Boot rounds up today's country music news from around the web.
Ryan Seacrest called the names of two country singers when announcing the Top 10 "American Idol" finalists on Thursday (March 7) night. Janelle Arthur and Kree Harrison will represent the format as they compete for the Season 12 title. During the episode, Janelle covered Dierks Bentley's "Home," which prompted Nicki Minaj to tell her it was "the best you've ever sounded." After being the last finalist announced, Kree sang Susan Tedeschi's "Evidence," but didn't get to hear the judge's opinions of her performance due to time constraints. [USA Today]
Former Edens Edge member Hannah Blaylock took to her Twitter account to address her departure from the group. She told fans that she didn't know what the future held, but that "I do know singing is my life and country music is my soul." She went on to wish her former bandmates Dean Berner and Cherrill Green "the most success, happiness and fulfillment in the world."
New music from Andy Griggs has been released. His 13-song acoustic album, Naked, offers original tunes as well as covers of Waylon Jennings' "Old Time" and Willie Nelson's "Angel Flying Too Close to the Ground." It's available for download here.
Dixie Chicks frontwoman Natalie Maines will debut her solo album, Mother, at South By Southwest in Austin, Texas. She'll play two shows at the festival in support of the project that's due out May 7. Both appearances are with numerous other artists, with the first at ACL Live on March 13 followed by another at Austin's Central Presbyterian Church on March 15. [Pollstar]
Singer-songwriter Kim Richey is hitting the road to promote her seventh album, Thorn in My Heart, kicking off the trek on March 22 in Chicago. See a list of tour dates here.
Wynonna Judd and Kenny Rogers' rendition of "Mary Did You Know?" is included on the 12-song album for the History Channel's mini-series "The Bible." For KING & COUNTRY and Point of Grace are also among those on the project, due out March 12. "The Bible" airs every Sunday in March.
Mariah Carey Talks About Kree Harrison