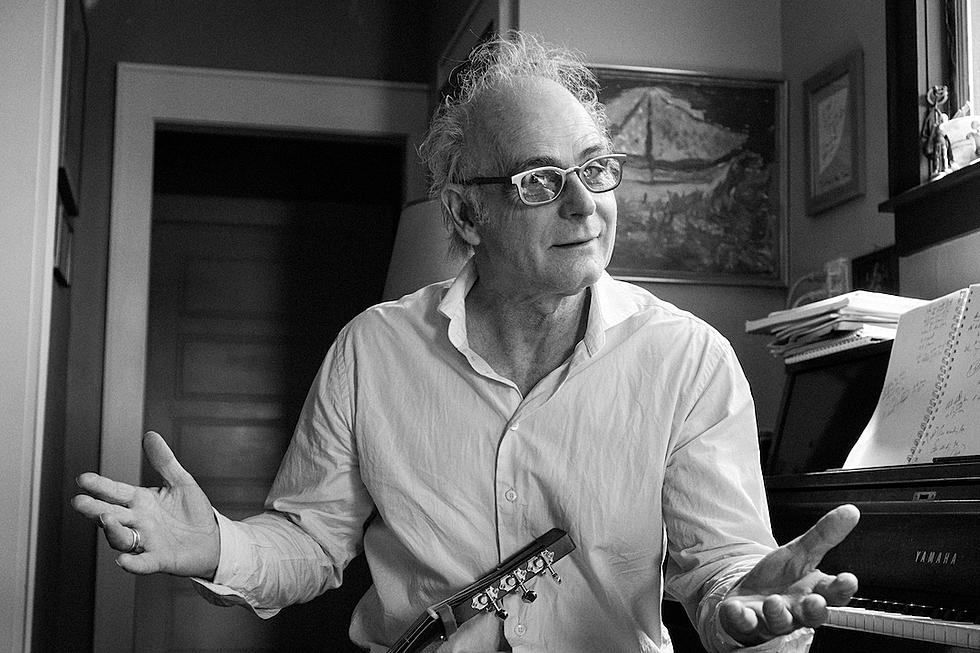 PREMIERE: Appalachian Stalwart Ed Snodderly Drifts Through Grief In 'Gone With Gone and Long Time'
Billie Wheeler
Ed Snodderly might not be a household name, but you have almost certainly felt his presence in bluegrass music. Snodderly is half of the Brother Boys alongside Eugene Wolf, who released three critically-acclaimed recordings: Mulehead, Plow and Presley's Grocery. Together they recorded Ed's original composition "Pearlie Mae" for celebrated dobroist and Grammy winner Jerry Douglas's 1991 Grammy-nominated album Slide Rule, which was also nominated for and won the International Bluegrass Music Association's Album of the Year in 1992; the single topped out at #2 on the bluegrass music charts and lingered on the Top 5 for over a year. "Gone With Gone and Long Time" is the newest song off his tenth album, Chimney Smoke, due out on July 21.
Snodderly is an artist's artist: his songs have been recorded by Sam Bush, John Cowan, Reeltime Travelers, Missy Raines, Jerry Douglas, and others. He is an instrumental member of East Tennesse State University's Bluegrass, Roots, and Old Time Music program, the oldest of its kind at a four-year institution. Amythyst Kiah is one of his former students.
"Gone With Gone and Long Time" sketches the travels of three drifters traveling by train to their divergent ends. While most of us are rooted in place, Snodderly's evocative descriptions of leaving and loss are sure to resonate. There's always someone, somewhere, waiting for us.
Gretchen Peters joined Snodderly and his crack-shot band on the recording.
"I had never worked with Gretchen when she came to Bil VornDick's studio," Snodderly recalled. "She had been listening to the song and studying and her first comment to me was that Gone reminded her of a Mickey Newbury song. I was, of course, completely flattered and then she proceeded to find her harmony part. Gretchen's songs are top shelf and many of today's popular artists agree by recording her songs. Her heartstrong writing has set the bar for many of us writers and performers. I am honored to hear Gretchen singing on one of my songs; she sang the hell out of those ghostly corners."
In addition to Peters' expertise, Snodderly reports that the song came together without a hitch -- even as it evokes a watery grave.
"In the studio, we recorded 'Gone' in only a few takes. Steve Hinson on steel guitar, Steve Conn on keyboards, John Gardner on drums and Gary Smith on upright bass; Kenny Vaughn accompanied my acoustic guitar with his electric guitar fills. I played a 1932 black Gibson L0, and Kenny picked his late '50s Harmony Meteor. I can't say enough about the two Steves' soulful playing. With the late great Bil VornDick on the control knobs and R. S. Field through headphones, we found the groove. His direction was to play it like a houseboat sinking. We did!"
Get an exclusive first listen to "Gone With Gone and Long Time" below:
You can learn more about Ed Snodderly, his new album, Chimney Smoke, and find a complete list of upcoming tour dates at his official website.
Emmylou Harris Through The Years
Take a look back at some of the most memorable moments from influential singer-songwriter
Emmylou Harris
.