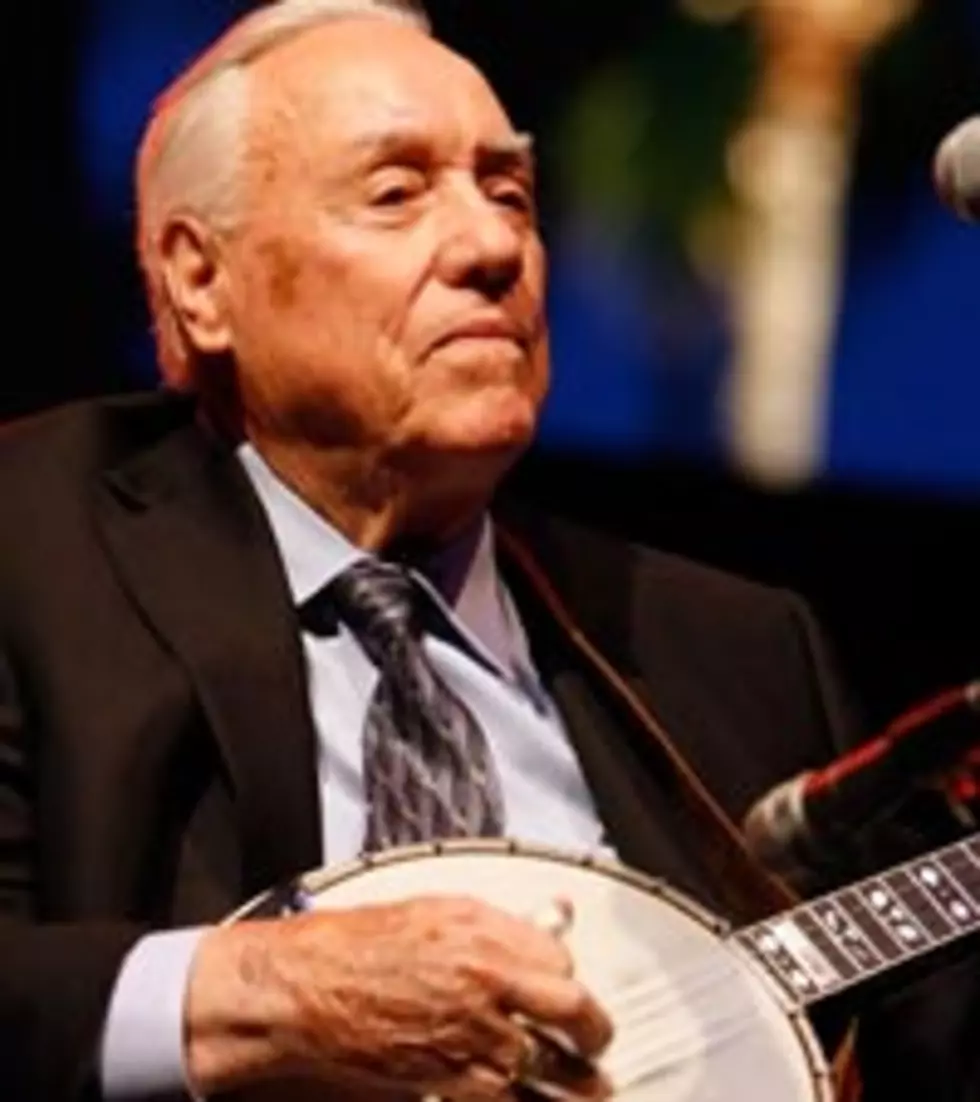 Earl Scruggs Funeral: Musicians Remember 'Humble' Banjo Great
Michael Buckner, Getty Images
Fans and fellow musicians packed the Ryman Auditorium in Nashville yesterday (April 1) to honor Earl Scruggs, the legendary bluegrass banjo player who died last Wednesday at the age of 88.
Famous for his work with guitarist Lester Flatt, with whom he recorded such classics as 'The Ballad of Jed Clampett,' the theme from TV's 'The Beverly Hillbillies,' Earl was a bluegrass icon whose three-finger style revolutionized country music.
"No one will ever play the banjo like Earl," country great Charlie Daniels said of the four-time Grammy winner.
"If not for Earl Scruggs, I might not have played music at all," said bluegrass guitarist Del McCoury.
Earl Scruggs is survived by his two sons, Gary and Randy. His wife, Louise, passed away in 2006.
Watch Earl Scruggs Play "John Hardy" With Doc Watson