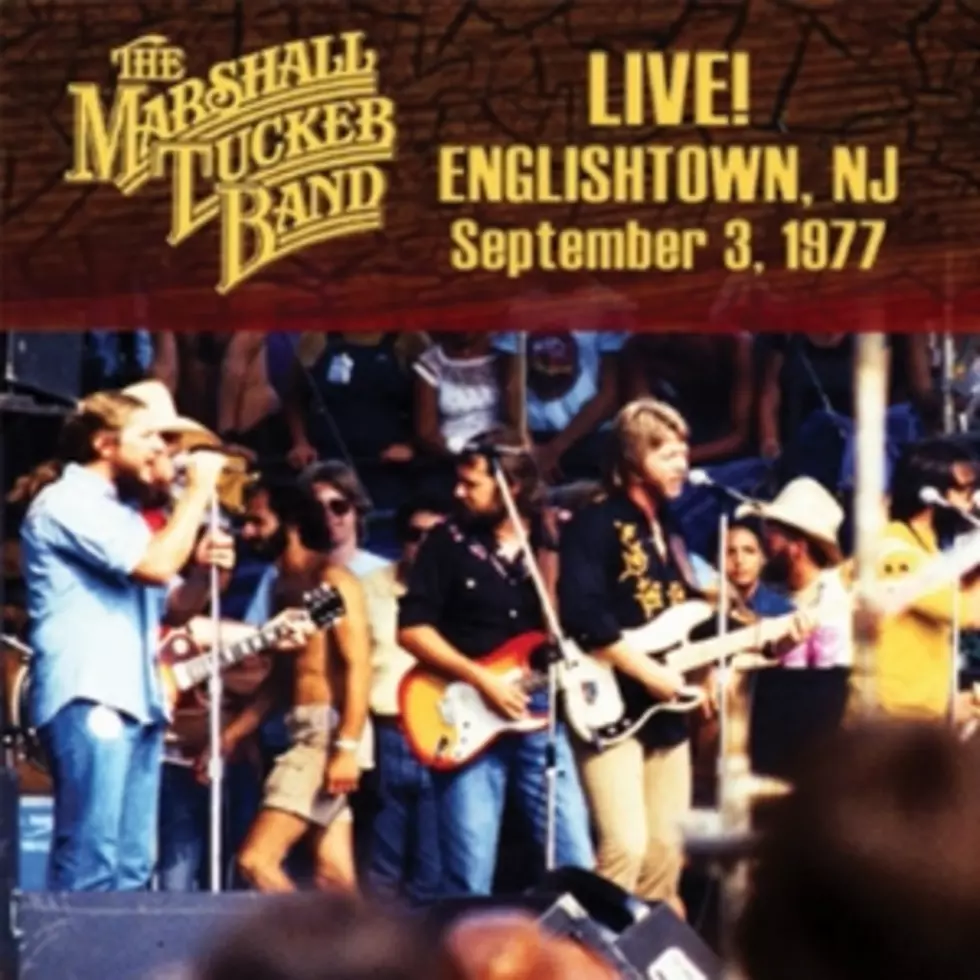 Doug Gray Reflects on Marshall Tucker Band's Newly Released Live Set From 1977
Ramblin' Records
Founding member and singer Doug Gray has been the glue that holds the band together for most of that time. Despite the usual roller coaster ride that has seen more than 20 musicians weave in and out of the group, Gray has remained firmly in position since the group's inception in 1972.
The iconic group are set to release 'Live! Englishtown, N.J. September 3, 1977' on Oct. 14 via their own Ramblin' Records. The set documents one of the biggest concerts the group ever performed at the height of their commercial success, drawing a reported crowd of 150,000 to hear such all-time Southern classics as 'Can't You See,' 'Heard It in a Love Song,' 'Fire on the Mountain' and more.
"It's been a long time coming," Gray acknowledges of the retrospective release. "We have a lot of tapes because we tried to record almost every show that we did during that period of time."
Playing on a bill with the Grateful Dead and New Riders of the Purple Sage, the musicians were stunned to draw such a massive crowd.
"They woke us up at seven in the morning," Gray recalls. "I think I went to bed at about 4:30 or 5. We had no idea -- here we were just in another town in New Jersey, and it was like the perfect storm, the perfect day, and all of the magic things happened. The reason they woke us up was, they had to rent helicopters to get the musicians in and out. And I'm thinking, 'Well, there's only three bands -- what's the problem?' And 150,000 people decided to show up. We couldn't believe it. It was a sea of people. It was peace, love and Marshall Tucker."
After languishing unheard for decades, Gray finally decided to release the tapes when Ramblin' Records renewed their deal with Sony/RED Distribution.
We couldn't believe it. It was a sea of people. It was peace, love and Marshall Tucker.
"It's the original band, it sounded great, it had so much energy flying off of the stage," he states. "And the crowd was so warm that you could actually feel it in the music. And I'm not taking acid or anything, you know what I mean?" he jokes.
He spent three months re-mixing the project and bringing the tapes up to standard, but the new release represents the concert exactly as it happened.
"I didn't take out any of the bad parts, and I didn't change or edit anything," Gray notes. "All we did was make it sound better. It was worth the time and worth the effort, because I put myself back on that stage in 1977, when you just walked out there, and you sang your heart out, and the audience was flipping out and loving it. It was a moment in time. It was overwhelming. That's really all I can say about it."
There was a special quality about that original lineup that Gray feels the current lineup has re-captured. The group has booked additional dates for this year, bringing their total number of tour dates to 140.
"Records and CDs are all good, but until you see a real Marshall Tucker show, regardless if it's the original band or the guys that's changed and interchanged, and see this band now -- this band is closer to the original band than the original band was, and it's not because we're sitting down and practicing to be that way," he states. "It's the feeling, it's the emotion, and it's the character of the guys that are in the band now that make it so good."
'Live! Englishtown, N.J. September 3, 1977' is available here.