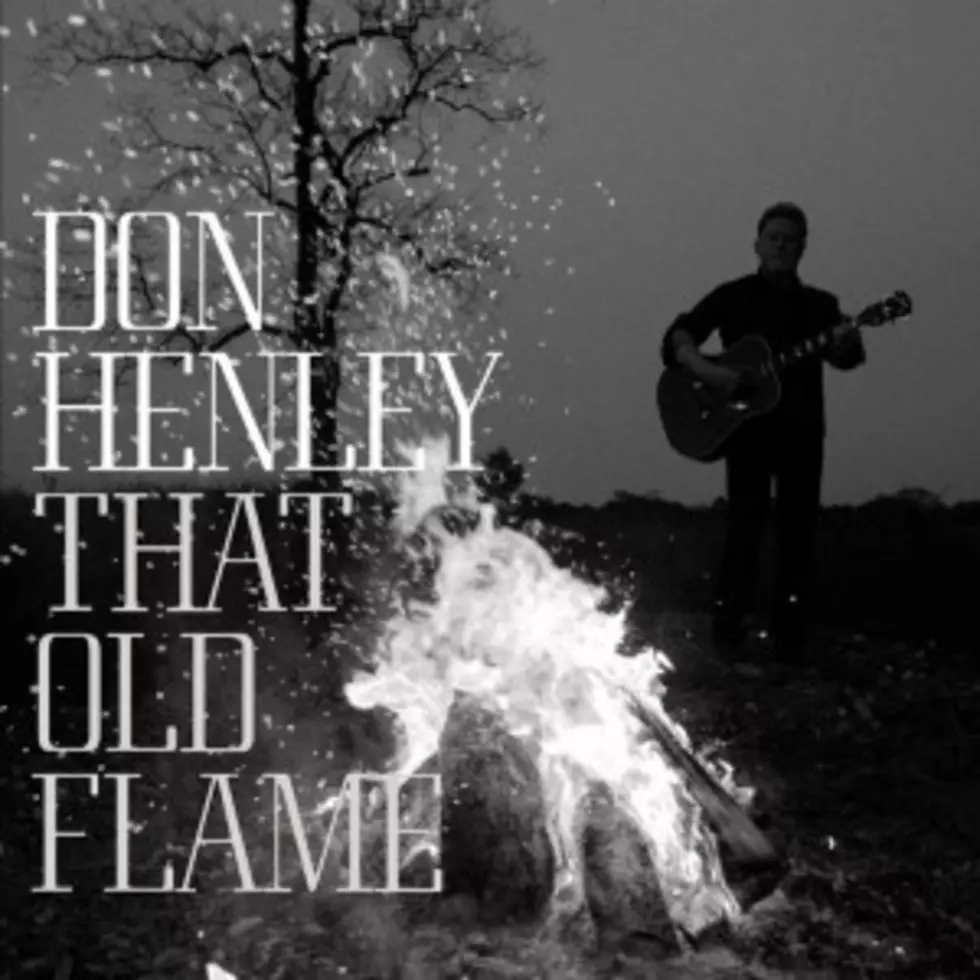 Hear Don Henley's Duet With Martina McBride, 'That Old Flame'
Capitol Records
The song tells the story of a woman who tries to reach out to her old lover. Henley takes the lead on the first verse, with McBride's powerful voice coming in on the second verse; they then finish out the song together. Press play on the video below to hear "That Old Flame."
"I chose people that I respect musically," Henley says. "People whose work I respect, whose voices I like, who are all great, authentic singers who can really sing when called upon to sing. Some of them are friends of mine, and some of them I had never met before. I was flattered and flabbergasted when all of them said, 'Yeah.'"
Cass County is due in stores on Sept. 25 and is currently available for pre-order on Amazon. Digital, CD and vinyl standard and deluxe editions will be released; the track listing for each is available below.
Henley is also planning a fall tour with Shawn Colvin. Dates and locations will be announced at a later date.
Don Henley, Cass County Track Listing:
1. "Bramble Rose" (with Mick Jagger and Miranda Lambert)
2. "The Cost of Living" (with Merle Haggard)
3. "Take a Picture of This"
4. "Waiting Tables"
5. "No, Thank You"
6. "Praying for Rain"
7. "Words Can Break Your Heart"
8. "That Old Flame" (with Martina McBride)
9. "When I Stop Dreaming" (with Dolly Parton)
10. "A Younger Man"
11. "Train in the Distance"
12. "Where I Am Now"
Don Henley, Cass County Deluxe Track Listing:
1. "Bramble Rose" (featuring Mick Jagger and Miranda Lambert)
2. "The Cost of Living" (featuring Merle Haggard)
3. "No, Thank You"
4. "Waiting Tables"
5. "Take a Picture of This"
6. "Too Far Gone"
7. "That Old Flame" (featuring Martina McBride)
8. "The Brand New Tennessee Waltz"
9. "Words Can Break Your Heart"
10. "When I Stop Dreaming" (featuring Dolly Parton)
11. "Praying for Rain"
12. "Too Much Pride"
13. "She Sang Hymns Out of Tune"
14. "Train in the Distance"
15. "A Younger Man"
16. "Where I Am Now"
Listen to Don Henley and Martina McBride, "That Old Flame":
Artists Who Have Unexpectedly Gone Country