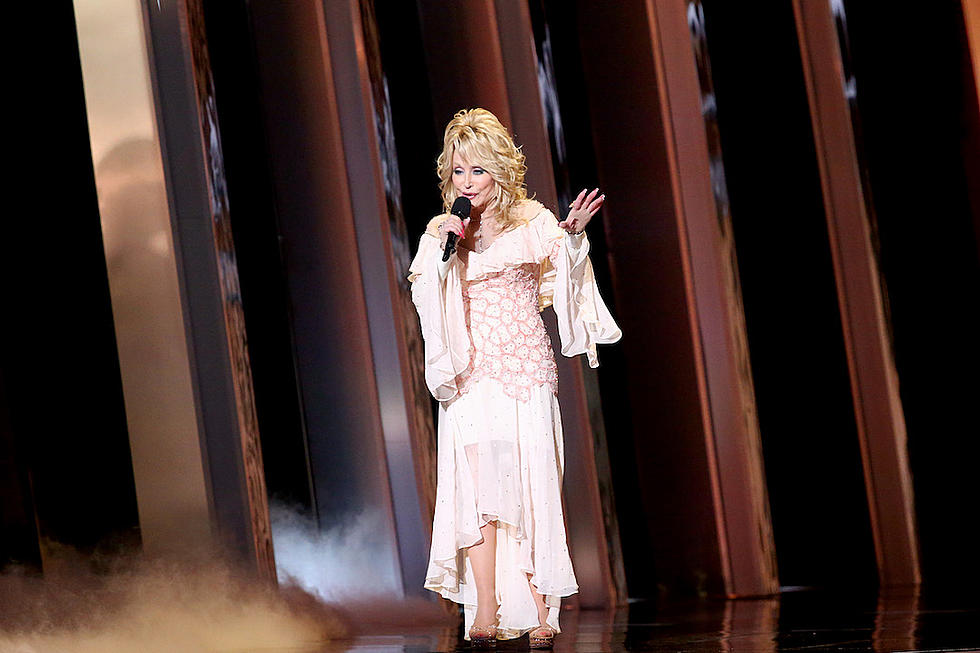 Dolly Parton: Porter Wagoner's Mentorship Was 'the Best Break of My Life'
Terry Wyatt, Getty Images
This fall, Dolly Parton celebrated her 50th anniversary as a member of the Grand Ole Opry, a major milestone that she marked with a special Opry show. Before taking the stage for an unforgettable evening of hits, special guests and celebration with fans, though, the superstar couldn't help but look back at her relationship with her longtime colleague and mentor Porter Wagoner.
Twelve and a half years before her big anniversary at the Opry, Parton was on that hallowed stage celebrating Wagoner's own 50-year milestone. "It was a really humbling experience, and it was a wonderful night with Porter, knowing that Porter was such a big part of country music," Parton reflected to The Boot and other media during a press conference before her Opry show.
Wagoner wasn't just a major figure in country music: He also gave Parton her first big break in the industry. In 1967, he offered the then-newcomer a regular spot on his weekly television variety show, The Porter Wagoner Show, as a replacement for its original "girl singer," Norma Jean. Wagoner subsequently persuaded RCA Victor, his label, to sign Parton, and he also appeared as a duet partner on her first single, "The Last Thing on My Mind."
"So that was the best break of my life, ever. And Porter and I were together all the time," Parton explains. "We were like brother and sister. But we were very prosperous together, very productive, and we sang great together. So I thank him every day."
Despite the pair's close relationship and success with The Porter Wagoner Show, Parton had always dreamed of a solo career, and in the mid-'70s, she made the difficult decision to break from Wagoner. Her 1974 hit "I Will Always Love You" was written about that professional split; as the song's lyrics suggest, Parton maintained a deep sense of gratitude to her mentor throughout her life, despite Wagoner suing Parton in the 1980s and a subsequent estrangement (the two reconciled before Wagoner's death).
"Every time I'm onstage, something will remind me something I learned from Porter -- something he said or sung," Parton admits.
10 Things to Know About Dolly Parton
WATCH: 11 Unforgettable Dolly Parton Moments