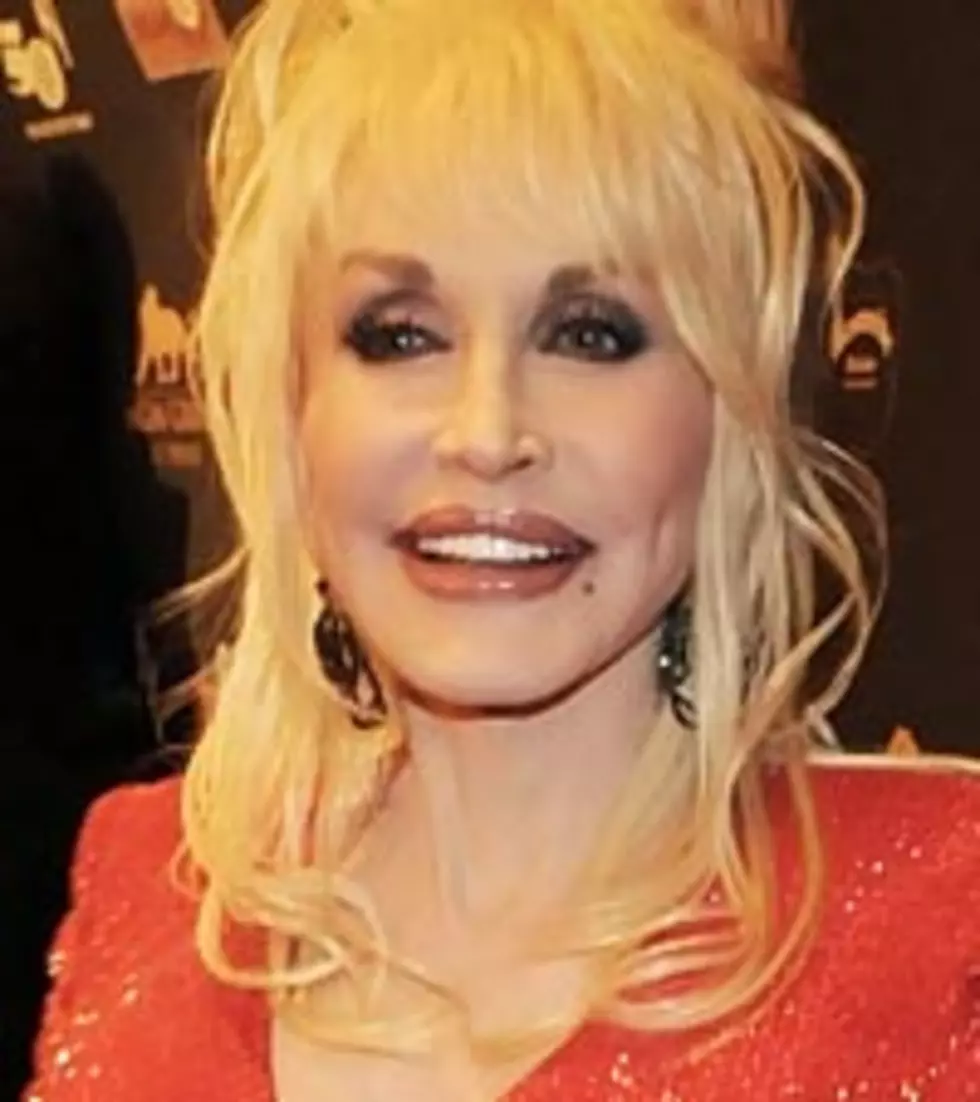 Dolly Parton Visits the 'Nate Berkus Show'
Rick Diamond, Getty Images
Dolly Parton made a special appearance Wednesday, September 15, on the new daytime talk show 'The Nate Berkus Show.' Dolly talked with the interior decorator about life growing up, her fashion style and how she redecorated her childhood home. Here are the highlights.
On growing up in a small home with 11 siblings: "I'm one of the older ones -- there's eight children younger than me, and of course there's 12 in all. We didn't have any electricity except for the lightening bugs. If fireflies were out, we'd catch them in a mason jar and put them in our bedroom! We did have running water ... we would run and get it. [laughs] Most people have four rooms and a bath; we had one room and a path. We had the little outdoor shack out back. It was a good life, and I loved growing up in the mountains. We were really just people, and God and family meant everything to us."
On buying the house her family grew up in: "My brother, Bobby, is a great carpenter. He worked on it and restored it. What we tried to do was make it look like it did when we lived there, but we wanted it to be functional. So I spent a couple million dollars making it look like I spent $50 on it! [laughs] Even like in the bathroom, I made the bathroom so it looked like an outdoor toilet."
On how she found and created items for the house: "You can get a lot of those things still in the mountains. For instance, one thing that was real precious to us is our old, squeaking screen door that we always had. So my brother built a squeak into the new screen door that looks old. My mama always used to sew, and my daddy would always take the spools and make door knobs on the screen where you can actually nail it on. I tried to have a lot of those flavors."
On whether her fashion and style taste has changed much over the years: "Well I never had any taste. [laughs] I never had any style. I knew nothing about fashion. I can always run free because I don't have to go by anybody's rules. The way I look, I wrote in a song: a country girl's idea of glam. I always wanted a dress and fancy things so I didn't know once I could get it that I wasn't supposed to wear it all at the same time!"
On not changing her ways with fame: "I love what I do, and I never thought about it as success changing me other than to the better. I am able to do things for other people. I just think of myself as a working girl with a big heart, and music just happens to be what I do."