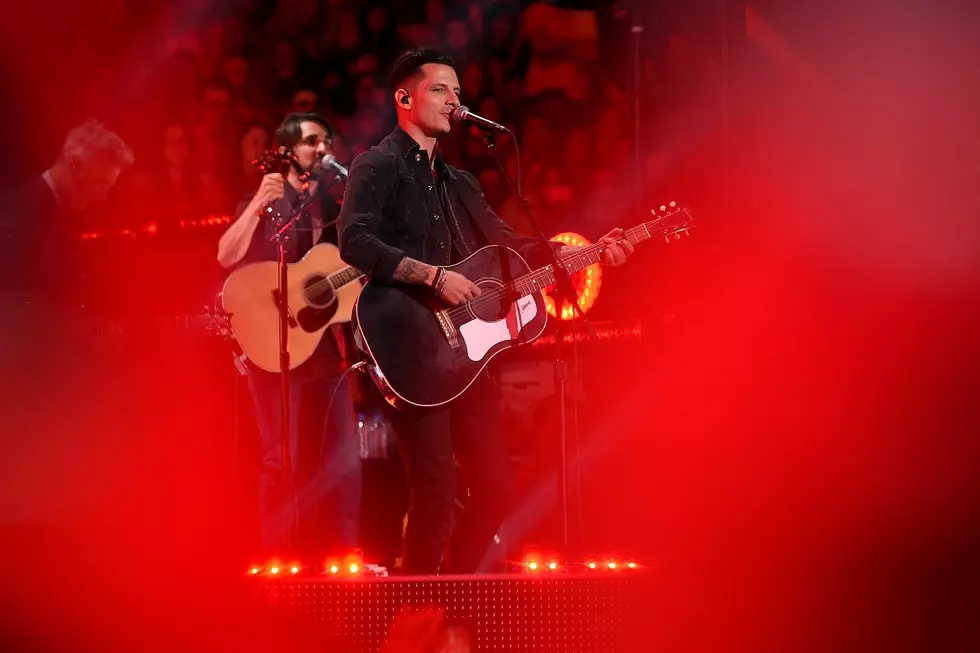 Interview: Devin Dawson Ready to 'Stretch Out' on 2018 Stray Off Course Tour
Jason Kempin, Getty Images for CMT
"It was incredible, and we were pretty excited to be asked back out ... It's been a perfect tour," Dawson tells The Boot of his time on the road with Eldredge in both the spring and fall. "I think the music fits really well between us, and his fans are really receptive to what I do; it's just a great tour, and he's awesome, and I'm a fan. All the boxes are checked ... It's a really good tour to be on."
With his concerts with Eldredge officially wrapped up, Dawson's fully turned his attention to his headlining trek, which begins on Nov. 1. Being the boss of a tour, the singer-songwriter admits, means fewer limits, he's realized -- but that's both a pro and a con.
"As an opener, you only have so many options ... and then when somebody says, 'Everything is possible. What do you want?' it's like, 'Oh, I never thought of that,'" Dawson shares. "This is a little harder, but it's more exiting to me because we get to stretch out, and I can play every song on my album rather than have to choose ... and that also allows up to find new things out about ourselves and try new things."
Dawson and his bandmates have been playing together since he first came to Nashville, after meeting in the dorms at Belmont University. Together, the artist says, they've created a specific sound, as well as "this brotherly, kind-of familial bond" that benefited them in the studio, when recording Dawson's 2018 debut album Dark Horse, and benefits them onstage.
"I think it shows on the album, and then it gets taken to the next level live," Dawson reflects. "We're not locked into anything ... and when we do that, every song is different ... I feel like people can expect us to discover what's gonna happen along the way ... we'r gonna try new things and get out of our comfort zone."
Dawson doesn't play covers during his live shows; rather, he focuses on giving each song "its own moment," changing the arrangement just slightly, or including a jam session or a solo. "Every single song is different live, in its own way," he says. "It's more than the album version."
"I want every show to be different and be unique in its own way," Dawson admits, "so the audience feels like they have something or they're getting something that the people before them and after them aren't getting."
"Prison" and "Placebo," in particular, find Dawson "get[ting] to be an entertainer" and ditching his guitar. "I love playing guitar ... [but] that's been really cool," he adds, "because my guitar is, like, my comfort thing."
The one downside to being on tour so much, Dawson admits, is the lack of songwriting time. "There's so much that I don't even think about that I do every day ... There's so many things that you have to do on the road that I don't necessarily think about," he says, which means fewer moments to sit down and write.
"When you're asking somebody to come out [to co-write] and leave their family and leave their home, I feel an obligation to give them as much time of my attention as I can, you know, and when I'm not able to do that, I feel bad," Dawson continues. "It's better for me to write, like, with my guitar player ... because I can do it when i have the time, not feel like I need to make the time for it. 'Cause then that messes with your inspiration and all that ... but it's important to me to make it happen, so I just have to find that balance in myself, and I'm still learning."
Dawson's 2018 Stray Off Course Tour is scheduled to run through mid-December. For more information, visit DevinDawsonMusic.com.
Watch Devin Dawson's ToC RISERS Performance of "Asking for a Friend"
Who Is Devin Dawson? 5 Things You Need to Know