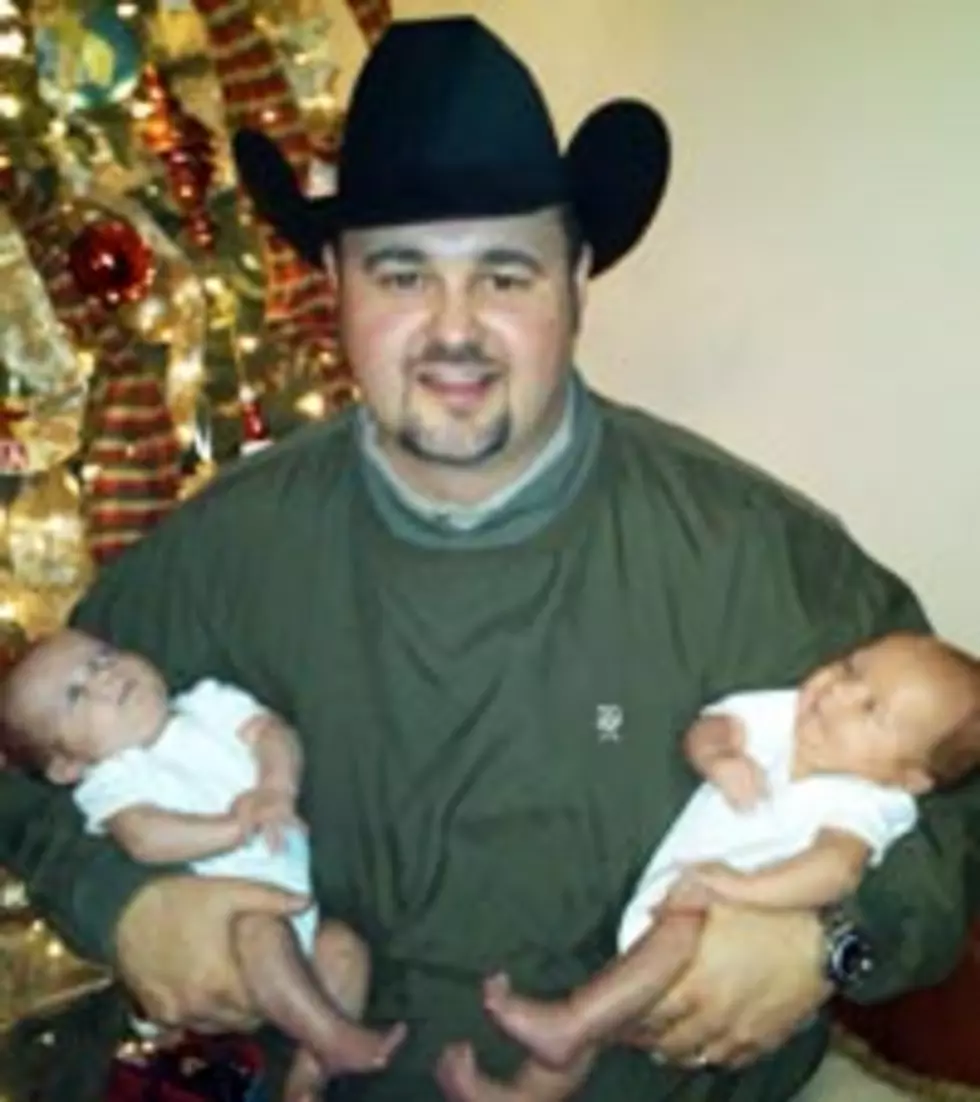 Daryle Singletary Counts 'Amazing Blessings' Times Two!
Photo Courtesy of Daryle Singletary
Daryle Singletary's love for life has doubled in recent months as he and wife Holly welcomed twin boys on October 27. Mercer Ellis (pictured left) and Jonah Michael (pictured right) came into the world almost two weeks early and weighed just a little over 4 pounds each, but are now as healthy and as happy as can be -- as are the proud first-time parents!
"Everybody tells you how it's going to be as parents, but nobody can really tell you how good it is," Daryle tells The Boot. "All you hear are these stories about how it's going to change your life. You agree, but until these babies are born and you can hold them in your arms, there's nothing in this world that compares.
"All you want is the best for them," continues the singer whose hits include 'Too Much Fun,' 'I Let Her Lie' and 'The Note.' "When they cry, you want to make it better no matter what it takes. You want the pain they are feeling so they don't have it anymore."
With newborn babies comes new lifestyle changes, including unpredictable sleeping schedules and frequent midnight runs to Walmart for baby supplies. But Dad doesn't seem to mind. "Our days of sleeping are over," Daryle laughs. "We're on their time table now. When they're ready to get up and start stirring, whether we're ready or not, we're up with them! It's been a pleasure though.
"I told Holly the other day that from this day forward we will never be alone. We'll always have these little guys to look at and love. All I know is you can't get them close enough or kiss on them enough. My wish is to just be the example that God wants me to be for them. This has been the most amazing blessing God had bestowed upon me in my life."
Daryle's latest musical project, 'Rockin' in the Country,' was released last year and is available through his website.