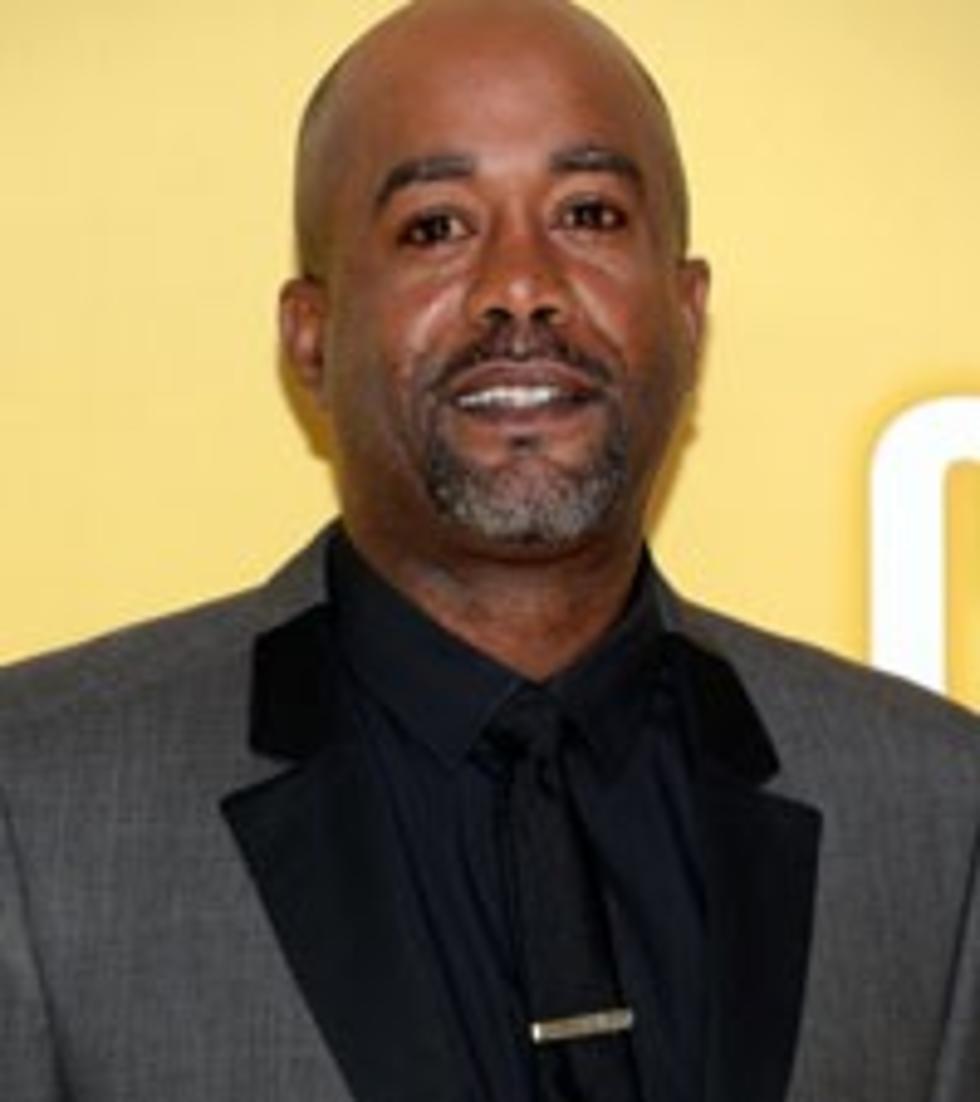 Darius Rucker, OneHope Wine Partner to Help Disabled Children
Jason Kempin, Getty Images
Darius Rucker is already known for more than just his platinum-selling music. The singer-songwriter has a well-earned reputation for being one of country music's most generous stars, thanks in part to his ongoing support of St. Jude Children's Research Hospital, along with many other children's charities. The South Carolina native's latest goodwill venture is with OneHope Wine, which is developing a new blend that will dedicate a portion of the proceeds to Pattinson's Academy, which assists children with disabilities.
"Thank you for helping OneHope and me support Pattison's Academy -- an organization that is very close to my heart," Darius shares on the OneHope website. "It is important to me to help ensure a better life for children, which is why I have been a strong supporter of Pattison's P.A.C.E charter school since its doors first opened. It provides a comprehensive education program that integrates educational curricula with functional rehabilitation instruction to maximize the potential and well-being for children with multiple disabilities."
The Grand Ole Opry member teamed up with famed winemaker Rob Mondavi, Jr. to create his own blend of Cabernet Sauvignon, and was involved with the entire process from start to finish. Each bottle sells for $60 and includes the singer's signature. Find out more information, including how you can order a bottle, here. The OneHope Signature Series also includes blends that benefit breast cancer research, veterans' assistance, the fight against hunger and much more. See their full collection of charitable wines here.
Darius has already released the title track of his upcoming album, True Believers. The song, he says, has a message of resilience that clearly resonates with his fans all over the country. "It's amazing how many people I hear from in a day on Twitter about how it just inspires them," he tells The Boot. "It's great to hear from couples how it's inspiring them. It's cool to hear that from people."
True Believers will be released on Jan. 22. See a complete track listing here.
Watch Darius Talk About His Work With the Military