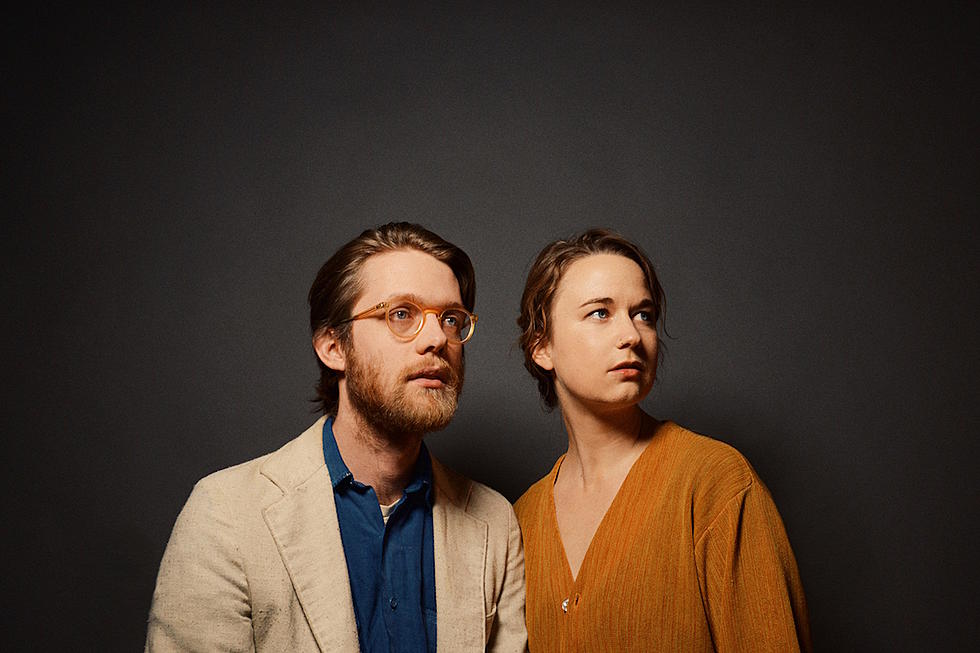 Courtney Hartman & Taylor Ashton, 'Dead to Me' [Exclusive Premiere]
Photo by Shervin Lainez, courtesy of Hearth PR
New York City singer-songwriters Courtney Hartman and Taylor Ashton are premiering their new song "Dead to Me" exclusively for readers of The Boot. Press play below to listen.
Written in the tradition of great "cheeky duets" such as Fred Astaire and Ginger Rogers' "Let's Call the Whole Thing Off," Hartman and Ashton's unique vocals and classic instrumentation lend a vintage vibe to "Dead to Me." To create his own modern version of a great, classic duet, songwriter Ashton decided to flip the script on the traditional gender roles typically presented in those tunes.
"One thing about a lot of those classics is that they can sometimes reinforce gender stereotypes that aren't always helpful or even interesting, so we did think a lot about who was going to be the pursuer and who was going to be the rebuffer," Ashton tells The Boot. "In the end, it just makes sense for the person singing, 'You're dead to me,' to also be the one to shred the sassy guitar solo in the middle. Courtney can easily play circles around me, so she also gets to tell me to get lost, and she does both with aplomb."
Ashton and Hartman have teamed up to release a new album, Been on Your Side. The two met in New York City after touring with their bands — Ashton is a member of the Canadian roots act Fish & Bird, and Hartman is a member of the Nashville five-piece Della Mae — and decided to pair their harmonies and stellar instrumental abilities to make music together.
Been on Your Side is due out on Free Dirt Records on Aug. 31.
Listen to Courtney Hartman & Taylor Ashton's "Dead to Me"