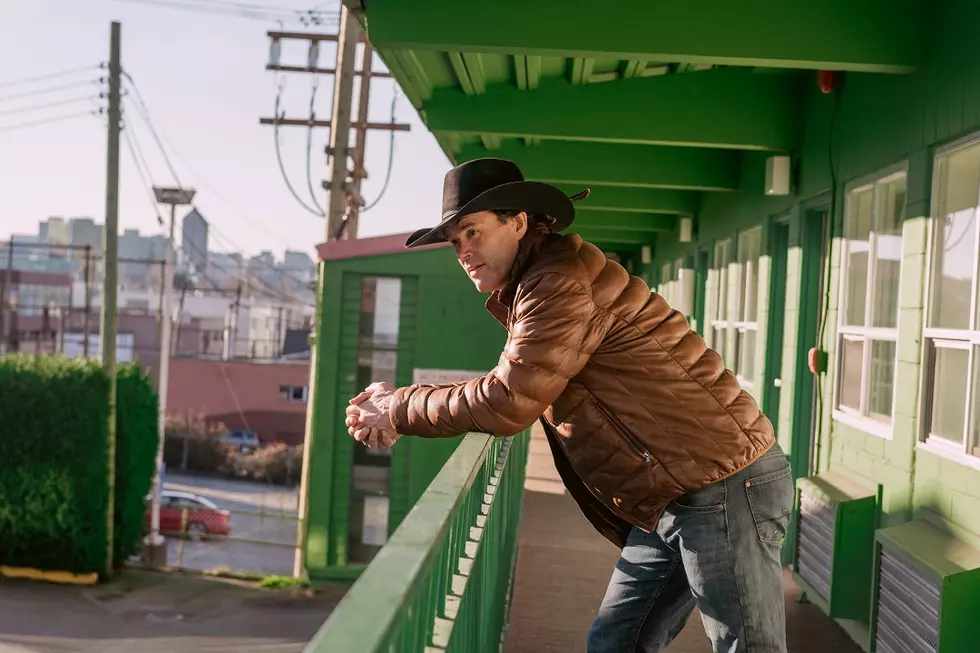 Corb Lund (Feat. Ian Tyson), 'Ride On' [Exclusive Premiere]
Laura Harvey
Canadian country star Corb Lund's forthcoming EP, Cover Your Tracks, finds the singer-songwriter covering some of his all-time favorite songs, occasionally with a special guest. Readers can press play below to hear Lund's stripped-down take on a '70s rock classic, AC/DC's "Ride On," premiering exclusively on The Boot.
Lund's version of "Ride On" blends classic country elements with rock instrumentation for a take that's wholly unique. A fan of AC/DC's Dirty Deeds Done Dirt Cheap -- the album on which the song appears -- since junior high school, Lund says that he's always interpreted "Ride On" as rock's version of a traditional cowboy song. "At least that's the way I always heard it," he says.
"AC/DC is modern folk music for the people," Lund adds. "It's the most universal music there is, no matter what your walk of life."
On his cover of "Ride On," Lund is joined by iconic Canadian country artist and recent Canadian Songwriters Hall of Fame inductee Ian Tyson, best known for his time as one-half of the duo Ian & Sylvia with his now-ex-wife Sylvia Tyson. "Having my old friend and hero Ian Tyson help me sing it really brings the whole thing home," Lund says of Tyson's involvement. "His voice makes the song real heavy."
In addition to "Ride On," listeners will find iconic country tracks such as "Seven Spanish Angels" and an interpretation of "The Cover of the Rolling Stone," made famous by Dr. Hook & the Medicine Show, on Lund's Cover Your Tracks EP. The project is set for release on Sept. 13 via New West Records and is available for pre-order now.
Hear Corb Lund Feat. Ian Tyson, "Ride On":