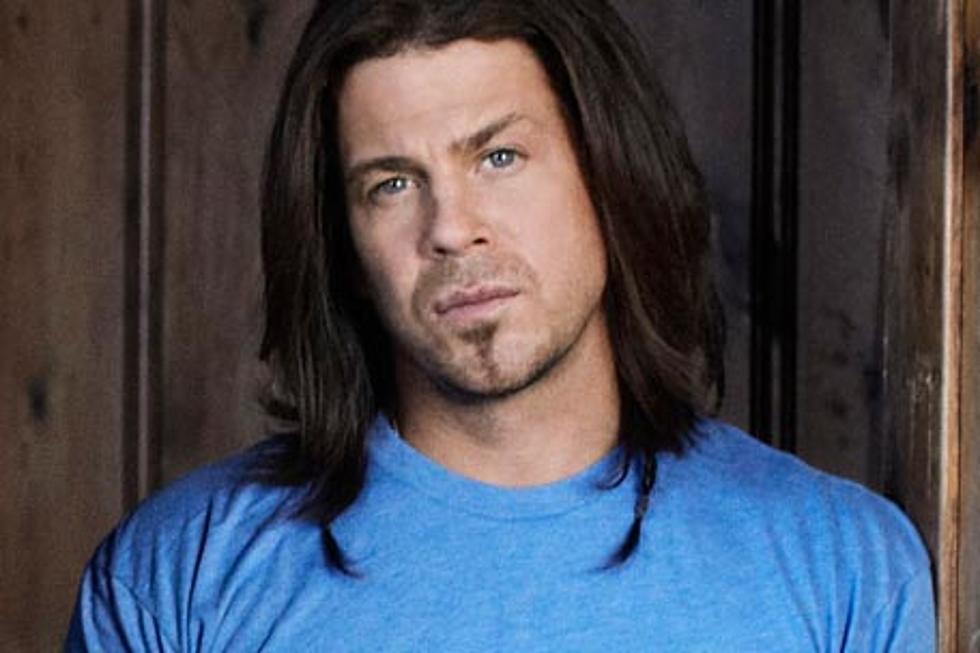 Christian Kane Makes His Own 'Rules'
Photo Courtesy Bigger Picture Group
Don't let his time in Tinsletown fool you, though. Christian is a country boy. Born in Dallas, he was raised in Texas and Oklahoma border towns as his father worked the oilfields.
Christian has been promoting his debut single, 'The House Rules,' at radio for the past few months, and he's taking another momentous step today (December 7), with the release of his debut album of the same name. The Boot caught up with the multi-faceted entertainer during a brief stop in Portland (where 'Leverage' is filmed) to learn more about one of country's newest additions.
Which came first, acting or singing?
I grew up singing with my cousin, Brandon Hart. He was the country singer, and I would sing back up for him. I owe my whole acting career to the fact that I'm a singer. I went out to Los Angeles and auditioned for a TV show called 'Fame L.A.' The original role was for a comedian, but they said I wasn't very funny, so they asked me, 'What else can you do?' So I played a singer.
I've always been a singer but I didn't know how to play guitar. A guy by the name of Prescott Niles, who was the bass player for the Knack ('My Sharona'), gave me a crash course. Three weeks later, I was playing on the show. Thank God I had rhythm, because it's not really about the chords, but the strumming. At the age of 22, I had mastered strumming. [laughs]
You've lived in Nashville, Los Angeles, Oklahoma and Texas, and you spend quite a bit of time in Portland, where's home?
35,000 feet. That sounds like an awful thing to say, but it's a good thing. I live in hotel rooms. I don't get to see my family. I don't have a girlfriend. I just travel so much. I'm also the guy that's been asking for this, though. You've got to be careful what you ask for the Lord for, because if you ask or wish hard enough, you will get it.
Who were your musical influences growing up?
I grew up with the Highwaymen, which was Johnny Cash, Willie Nelson, Waylon Jennings and Kris Kristofferson. Mom and Dad rode rodeo so country music was always in the house and the car. They threw in some Dolly Parton, too. I started rocking and rolling when Guns N' Roses came out. It wasn't until Garth Brooks came around that I really got back to country. He made it fun again. To me, in country music, the rigor mortis was setting in and it just wasn't fun anymore. Garth brought everyone back over to country and made it cool again. 'The Dance' always hit me pretty hard, but it was 'Shameless' that really got me. You listen to it now and it doesn't sound like a rock 'n roll song, but back then it was rock 'n roll.
Did you identify with Garth at all because he's also from Oklahoma?
I grew up in Texas and Oklahoma, and I didn't realize that there were singers outside of those states. I literally had no idea what Nashville was. I thought that if you sang country music, you were either from Texas or Oklahoma. I didn't even know there was a state called Tennessee. It wasn't until later in life that I found out that most music comes out of Nashville ... But something like 80 percent of what's on the radio right now is Oklahomans. You've got Garth, Reba, Carrie Underwood, Toby Keith and Vince Gill ...
If L.A. is college, then Nashville is high school; everyone knows everyone. It's really not that hard to see the person you want to. I was starstruck when I met Garth Brooks. I met him about four years ago and I walked up and Garth said, "I know you." I said, "Um, no you don't." And Garth was like, "No, I know you. We've met." Anyone who knows Garth knows that he doesn't forget a face. He's one of the best in the business. I said, "Mr. Brooks, I promise you, you've never met me. If I'd met you, I'd remember." I just didn't have the heart to tell him that maybe he saw me in a movie or on TV. I know that's probably what had happened, but how do you say that to Garth Brooks? I'll never forget that day. Also, I was a little starstruck when I met Emmylou Harris. She may possibly be the most beautiful woman in the world.
What was it like to move from Los Angeles to Nashville?
Moving from L.A. wasn't that hard for me because it felt like I was going home. For a while, I had someone in Nashville that was home for me as well, but I'm not with her anymore. I live in Nashville and it's my kind of people: the people I grew up with. I'll be honest, Nashville tries to be L.A. a little too hard, and they need to stop and just be Nashville.



What was the biggest change in moving to Music City?



I wrote my own songs for a long time, but when I moved to Nashville I started writing with other people. Some of the greatest songwriters in the world are in Nashville. I hooked with Jerrod Niemann, Jamey Johnson, Randy Houser and a bunch of those guys. They've all become my friends. Jerrod and Jamey steered me through the shark invested waters. Jerrod's always been a close friend and Jamey's actually the guy who walked me into Sony and said, "You need to hear this guy sing." I owe my whole record deal with Sony's Columbia [Records] to Jamey. Of course, then we got let ago about the same time.



You, Jamey and Jerrod are all on your second record labels. You started on Columbia Records and now you're with the Bigger Picture Group, did you all three go through this at the same time?
Jamey and Jerrod have always been a step ahead of me. They know that town better than I do. I walked in bright eyed and bushy tailed and got the s--- kicked out of me. With as well as both Jamey and Jerrod are doing -- I'm so proud of them -- but it also helps me because I saw what they had to go through, and now I'm not going to make those mistakes. We all got punched in the face for a long time and I think every single one of us said, "F--- it. We're going to make the music that we want to play." And now, you can't keep those guys off the charts. I'm just hoping to grab their coattails.
Did you write any songs for 'The House Rules' with them?



I've written with all of them, but Jerrod and I do have a song on my album, 'Callin' All Country Women.' That was a big song because that was about me living in Los Angeles and really wanting to get back to my roots. I got really tired of chicks from L.A., because I like a girl from the country, from where I'm from.
You had the opportunity to perform your new song, 'Thinking of You,' on 'Leverage.'
The great thing about this was that you're sitting in everyone's living room, instead of them coming to a club to hear you play. The coolest part of that episode is that John Schneider, aka Bo Duke from 'Dukes of Hazzard,' sang my song, which was huge for me. Most people don't know this, but John had something like four or five No. 1 hits. He was a big country singer and actor. The second thing coolest thing was that I got to fight John Schneider. I got to fight my all time hero Bo Duke, so that was one of the coolest things that ever happened to me. That whole episode was awesome. ... When we did the country episode, we had the best numbers we've ever had in the history of 'Leverage.' 'Leverage' viewers are the working man, 'Leverage' viewers are who I grew up with.
What's your goal musically? Do you want to walk the Grammy red carpet someday?
You can take your awards. My goal in the entertainment industry -- this counts for music and acting -- is longevity. I don't know anything else to do and I've been doing this for too long. I went to L.A. to be Brad Pitt, now I just want to be Gene Hackman. I came to Nashville to be Kenny Chesney. I'd be very fortunate to be George Strait. I just want to do this for the rest of my life. Either way, I'm still going to do it, it would just be nice to make a little bit of money at it.