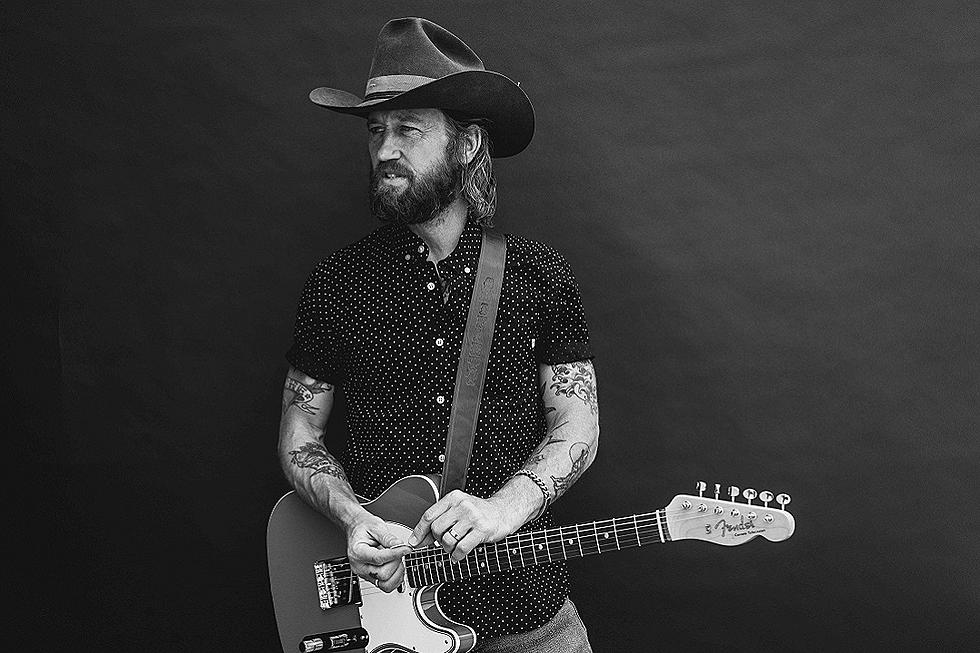 Chris Shiflett's Playlist Shows His Rock Edge + Love of Old Country [LISTEN]
Photo by Brantley Gutierrez, courtesy of Sacks & Co.
Chris Shiflett came to country music a little later than some: The singer grew up idolizing rock 'n' roll, and his long and storied career with Foo Fighters proves his dedication to that style of music. However, Shiflett has recently ventured into twangier territory with his 2017 solo album, West Coast Town, followed by its similarly country-inflected follow-up, Hard Lessons, which is due out on Friday (June 14).
The singer is no slouch when it comes to his country music history, though, as evidenced by his tunes of choice. Tracks by Keith Whitley, Loretta Lynn and Conway Twitty and Waylon Jennings all appear on his playlist. So does Merle Haggard, and, in fact, Shiflett says that any collection of songs he curates has to have a little bit of "the Hag" sprinkled in.
"I always need to put a little Merle in any playlist I come up with," Shiflett explains of his selection, the live version of "White Line Fever." "I think he's singing from a truck driver's perspective, but I always imagine it's about touring. Maybe it is ..."
Shiflett doesn't forget about his early influences, either, in this mix, incorporating material from groups such as late-'70s and '80s punk-rock group X. This band in particular, he adds, played a formative role in his early musical development.
"I remember being a little kid and my Aunt Christy telling us about this crazy punk rock band called X," Shiflett recalls. "Sounded sketchy to my young ears, and we were busy listening to KISS and whatnot, so it would be a few years before I ever really listened to them, but they became one of my favorites."
To get to know these tracks and more, press play below to listen to Shiflett's full playlist on Spotify.
LISTEN: Here's Chris Shiflett's Playlist