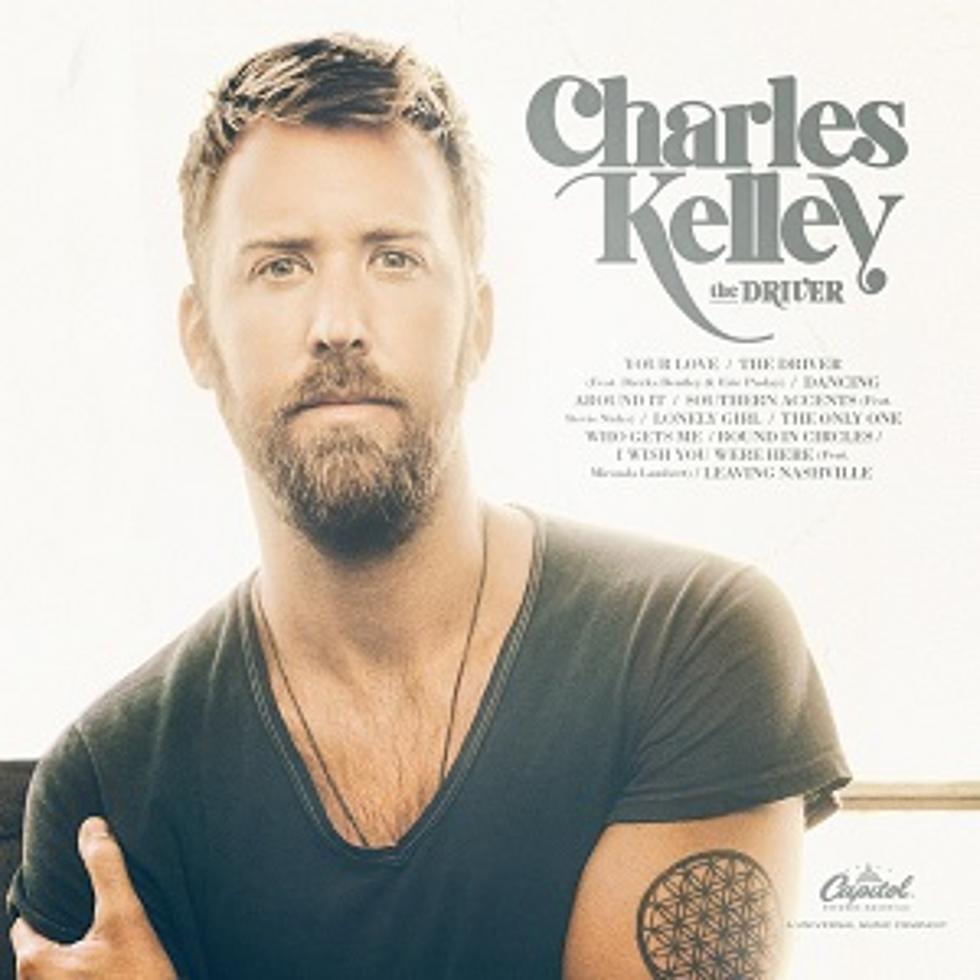 Charles Kelley Shares Details for 'The Driver' Album Release
Capitol Nashville
Charles Kelley's solo album is officially set for release. The Lady Antebellum member has announced the project's release date and shared its track listing and album cover.
"Can't wait for y'all to hear the album," Kelley says in his tweet announcing The Driver's release date.
Of his upcoming record's sound, Kelley tells The Boot, "[It's] maybe a little bit more like California country. It's not very pop; a little more Eagles. I don't know the right word ... Even the lyrical content is a little dark."
After postponing his The Driver tour, Kelly now has a few dates in support of his solo album on his calendar in April, as well as another show later in January and one in May.
The Driver is available for pre-order now via iTunes.
Charles Kelley, The Driver Track Listing:
1. "Your Love"
2. "The Driver" (featuring Dierks Bentley and Eric Paslay)
3. "Dancing Around It"
4. "Southern Accents" (featuring Stevie Nicks)
5. "Lonely Girl"
6. "The Only One Who Gets Me"
7. "Round in Circles"
8. "I Wish You Were Here" (featuring Miranda Lambert)
9. "Leaving Nashville"
Country's Greatest Love Stories: Charles Kelley + Cassie McConnell Kelley
How Well Do You REALLY Know Lady Antebellum?