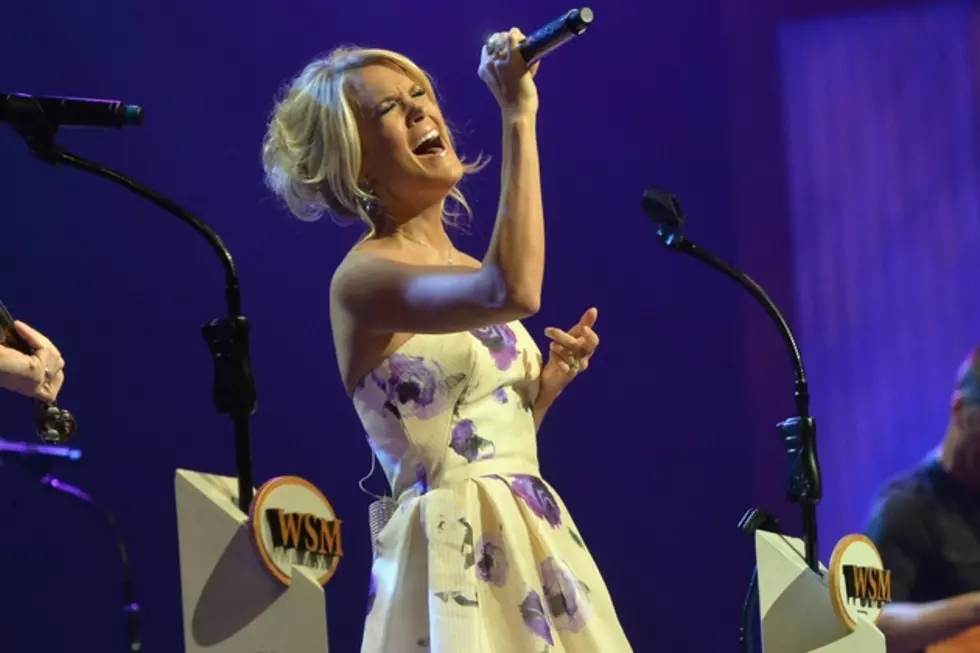 Carrie Underwood Joins Toby Keith's Oklahoma Twister Relief Concert
Rick Diamond, Getty Images
Carrie Underwood has been added to the lineup for Toby Keith's Oklahoma Twister Relief Concert. The Checotah, Okla. native will join in the benefit concert via satellite from Tennessee.
Underwood's unusual participation is due to a previously scheduled commitment to a performance at the Grand Ole Opry, where she recently celebrated her fifth year as a member. Rather than disappoint fans who already hold tickets to that show, Underwood will air her performance from the Opry House live via satellite to the venue in Oklahoma.
The event is scheduled to take place on Saturday, July 6 at the University of Oklahoma's Gaylord Family - Oklahoma Memorial Stadium in Norman, Okla.
Net proceeds from the concert will benefit The United Way of Central Oklahoma May Tornadoes Relief Fund. Donations are also being accepted online. To give by credit card, call (405) 523-3598, (405) 523-3597, or the United Way of Central Oklahoma's main number at (405) 236-8441. Checks may be mailed to the United Way of Central Oklahoma, P.O. Box 837, Oklahoma City, OK 73101 with the notation "For May Tornadoes Relief."
Verizon is also providing a text-to-donate option before, during and after the concert. Customers of any wireless carrier may donate by texting the keyword REBUILD to 52000, which will give an automatic $10 donation to the United Way of Central Oklahoma's May Tornadoes Relief Fund.
The concert sold out within an hour of going on sale last Friday. Once production is finalized, event organizers may have additional tickets that could be released for purchase. All tickets are $25, all seats reserved, with an eight-ticket purchase limit.