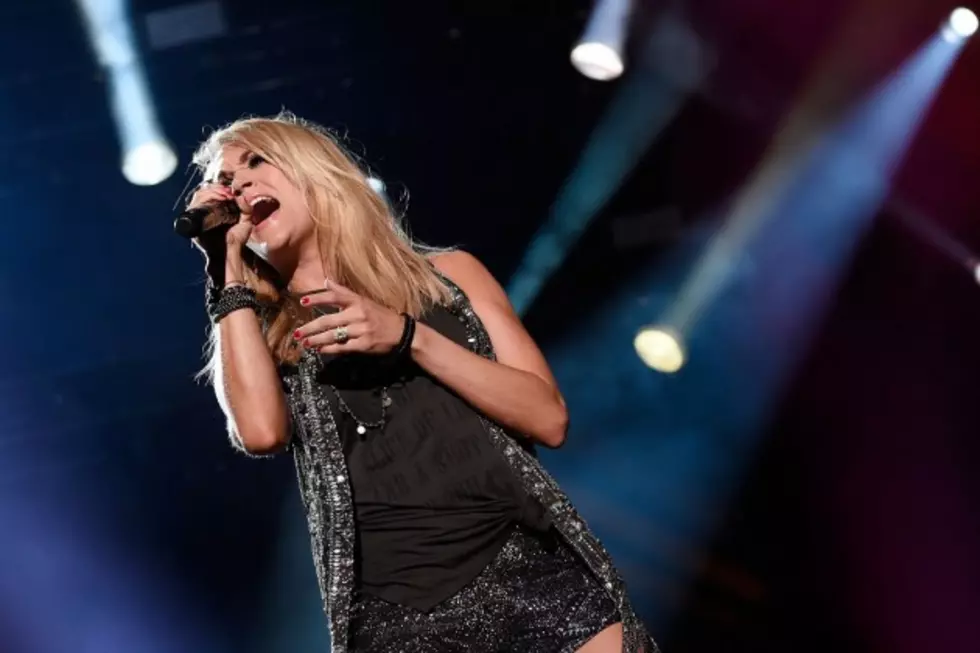 Carrie Underwood Says Her New Music Has a 'Different Sound'
Rick Diamond, Getty Images
Carrie Underwood is hard at work on a new record, and the project -- which will be Underwood's first studio album since her 2012 platinum-selling Blown Away record -- will show another side of her artistry.
"There's definitely a different sound that's coming together," Underwood reveals to Country Countdown USA. "I want everything to have its own space and look different, sound different, feel different. So I've been working with another producer, as well as with Mark Bright, who I'm always gonna love, but getting things a little different, and it's been fun.
"I feel things have a different sort of twang to them, kind of a rock twang," she adds. "So there should be some things that [fans] hopefully have liked about the music we've done, but also a little growth, a little bit of shift, so still things they've liked but new things to see, hear and feel."
While the Oklahoma native isn't ready to disclose a release date for the new record just yet, she does say that she has already made a lot of progress.
"We're off to more than a great start," Underwood says. "We've been recording, I've been in the studio, I've laid vocals down, background vocals, [and] there's still a few steps to go, but it shouldn't be too long."
Since Blown Away was released three years ago, Underwood has given birth to her first child, Isaiah Michael Fisher, who was born in February. Being a mother has influenced her in every way, she says, including her music.
"It's impossible to not let your life affect things," she acknowledges. "There's one song that will probably make it on the album that's about my husband and our baby; it's really sweet, and I'm happy to have that life magic happening in the room, and he'll be able to look back at it and say, 'That's about me!'"
Underwood has a few concerts on her schedule this summer. A list of all of her shows can be found on her website.
Test Your Carrie Underwood Knowledge!
Where Are Carrie Underwood + More American Idol Country Contestants Now?