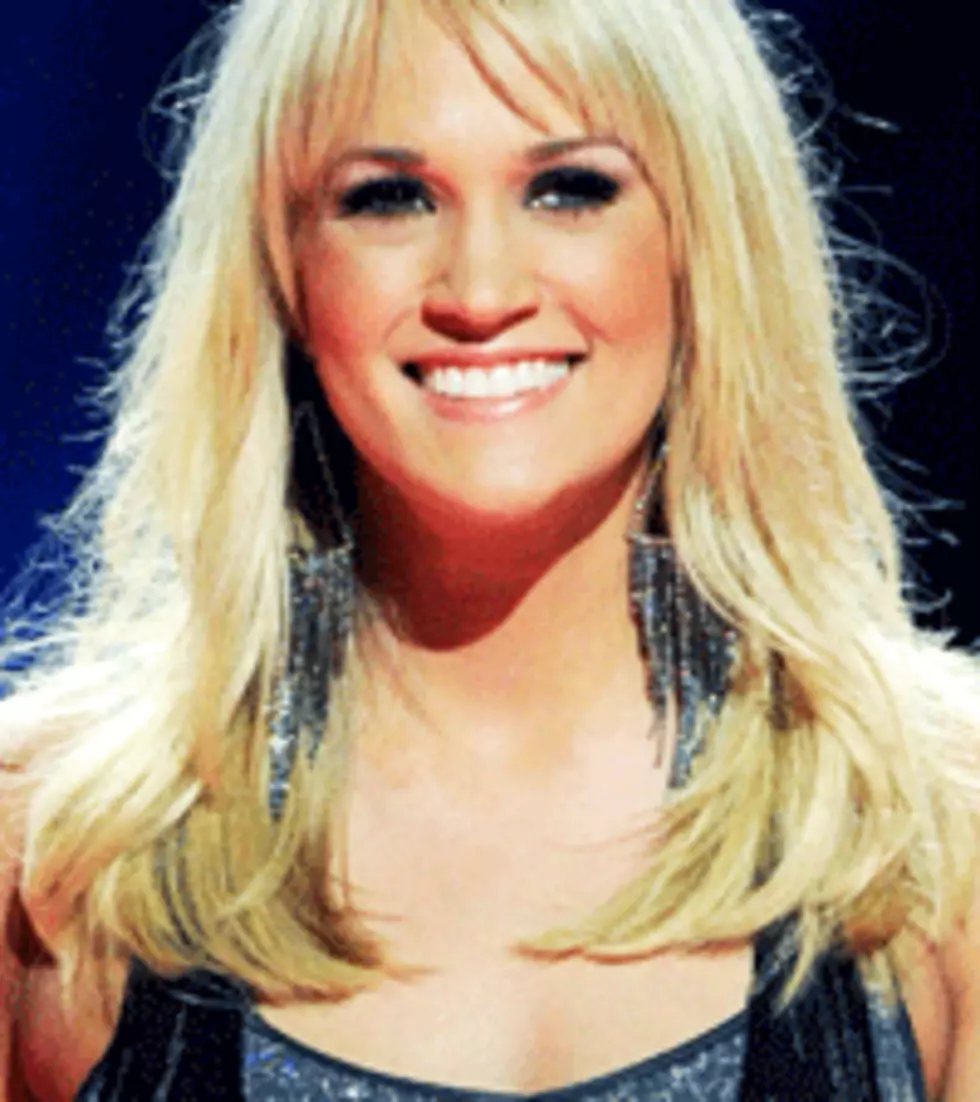 Carrie Underwood's New Album Out May 1
Ethan Miller, Getty Images for Clear Channel
It's been a little over two years since Carrie Underwood's platinum-certified 'Play On' album was released. However, fans won't have to wait much longer to hear new tunes from the songstress. Carrie's yet-to-be-titled fourth studio album will be released May 1.
"I am so excited to finally have new music," Carrie says. "I was lucky enough to have an amazing tour from my last album, and it feels like it's been forever, but I really had a blast writing the songs, making the music, taking my time, because I wanted it to be perfect, and I feel like we're there. So, it's very exciting for me to have new stuff to sing."

As we previously reported, Carrie explains that you can expect the album to differ from its predecessors. "I have always been a fan of songs that have attitude, but the ones I'm talking about have a darker storyline," she told Entertainment Weekly. "It seemed to be what the album wanted, so I decided to roll with it."
The project was produced by Mark Bright, and its first single,'Good Girl,' will be released to country radio on Feb. 23.
The songstress co-wrote the tune with her 'Don't Forget to Remember Me' and 'All-American Girl' collaborators Chris DeStefano and Ashley Gorley, and she describes it as 'kick butt.' "Chris DeStefano -- I call him a little mad scientist on all of his Pro Tools stuff -- he plays every instrument you could possibly think of, and he started making this track. It was fast. We wrote it fast, and it's just fun! It's upbeat, you stomp your feet and you can dance to it. It's got this really rockin' verse, and this really rockin' country chorus."
The Oklahoma native will be keeping busy until the CD release, though. She will appear on 'CMT Crossroads' with Aerosmith's Steven Tyler, premiering Saturday, Feb. 4 at 11pm ET on the network. She's also nominated for Best Country Solo Performance at the 54th Annual Grammy Awards.
Watch Top 10 Carrie Fun Facts

#fivemin-widget-blogsmith-image-692056{display:none;} .cke_show_borders #fivemin-widget-blogsmith-image-692056, #postcontentcontainer #fivemin-widget-blogsmith-image-692056{width:570px;height:411px;display:block;}