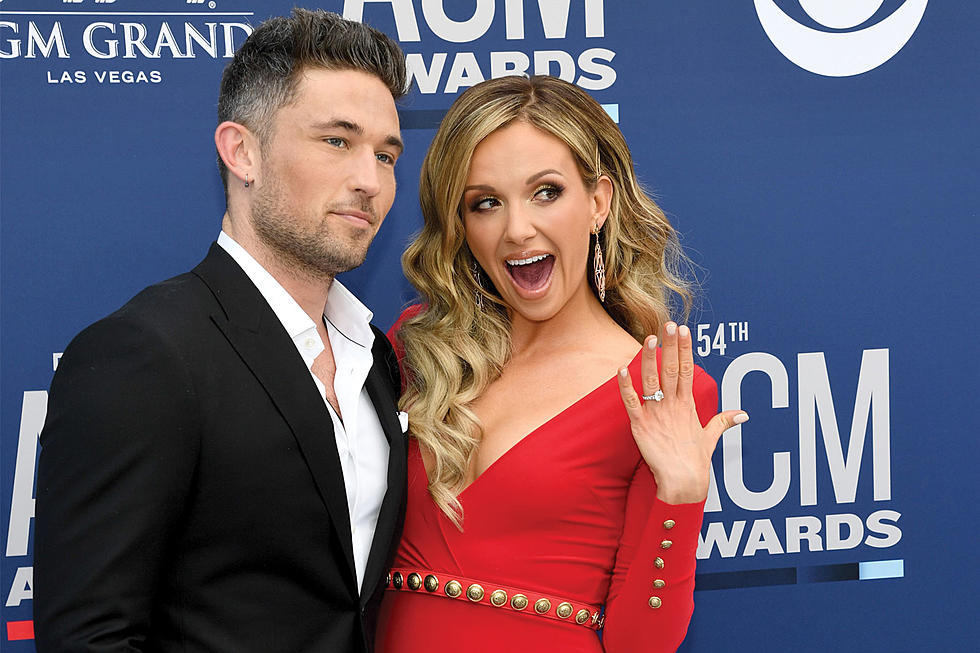 Carly Pearce + Michael Ray Tie the Knot
Ethan Miller, Getty Images
About 100 family and friends joined Pearce and Ray for their big day. The wedding took place at the Nashville-area Drakewood Farm, which offered the "earthy and whimsical and romantic" vibe with country elements that the couple was looking for; however, their ceremony had to be held inside one of the venue's barns, rather than outside as intended, due to rainstorms.
Country radio DJ and Grand Ole Opry announcer Bill Cody served as Pearce and Ray's wedding officiant. The two singers wrote their own vows, which Pearce admits was a tougher task than anticipated.
"I thought, 'Eh, I know what to say, I'm a songwriter,'" Pearce says. "But it was very hard to articulate in a short little piece to this person where they've taken you, what you've seen, your promises to them, where you want to go. I mean, it was pretty hard for me."
Lindsay Ell was the only fellow country star in attendance at Pearce and Ray's wedding, though Jake Owen showed up for the reception -- which was DJ'd by Dierks Bentley tourmate DJ Aydamn -- to sing his song "Made for You" during their first dance.
Pearce and Ray are postponing their honeymoon until the end of the year, due to their hectic tour schedules. "We chose to wait on a honeymoon so that we could totally unplug and check out and not have the lingering, looming rest of the year over our heads," Pearce explains. "[In December] the charts are gonna close, everyone's gonna go home for the holidays, and we're gonna go home to a beach."
Pearce and Ray's love story has received a lot of publicity, in part because it's surely the stuff of dreams for young, single Nashvillians. For Pearce, her pursuit of Ray began as an Instagram crush on a longtime peer.
"I've had a crush on him for a really long time and just always thought there was more to that pretty face, and there totally is," Pearce shared back when the two revealed their relationship. "I did what every girl does in 2018: slid into the DMs."
The couple's "Instagram official" announcement included a line that's also part of many of Music City's millennial love stories: "And then one random night at the Nashville Palace changed everything."
The two -- who quickly became country music's most adorable couple -- wasted no time taking the next step: Ray popped the question on Dec. 19, 2018, at a resort in Tulum, Mexico, where he and Pearce were on vacation with Pearce's parents.
Despite their fame, the couple's wedding planing seemed simple enough. "We're pretty set," Pearce previously told People. "My mom and I are doing it just ourselves. It's actually been really good." She even found a dress quickly: "It was the second one I ever tried on," she says. "After the dress, who cares about anything else?"
Country Singers Who Got Married or Engaged in 2019