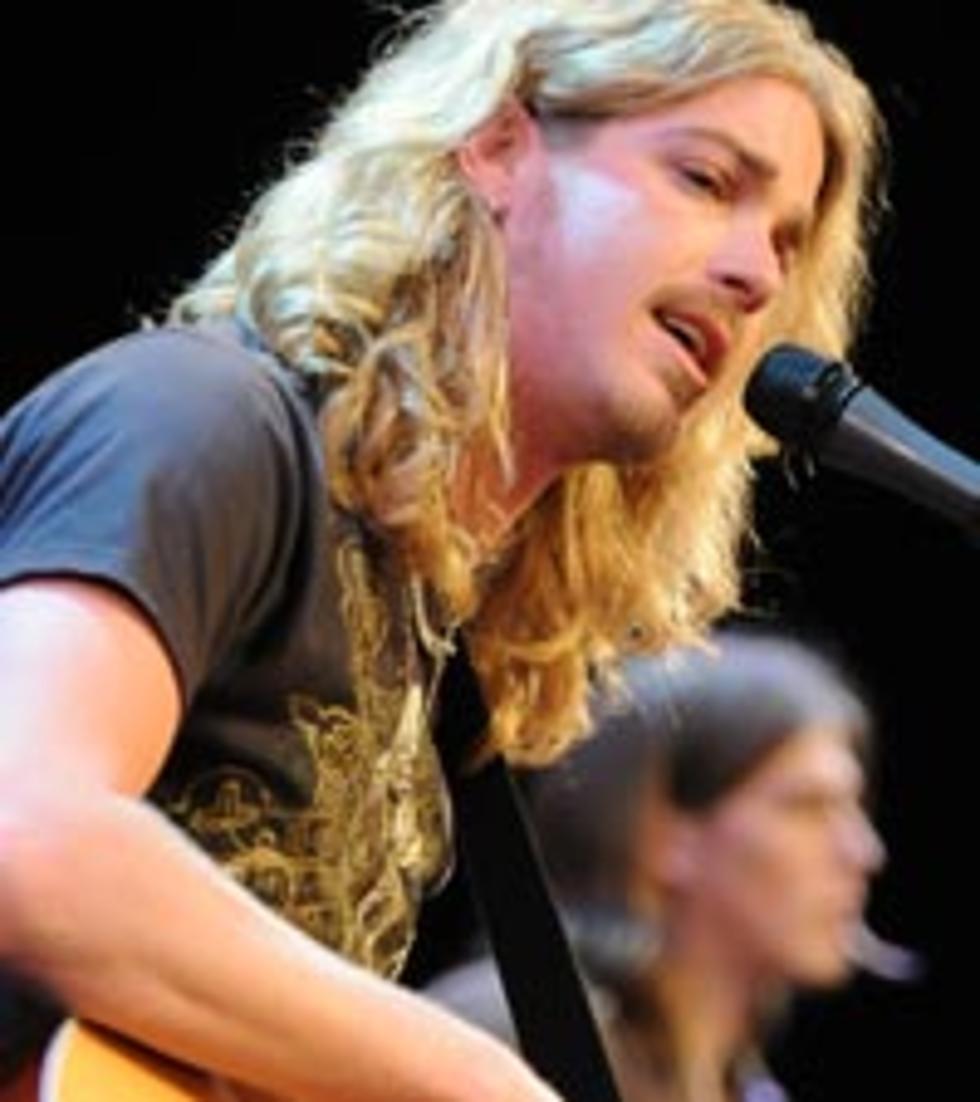 Bucky Covington Talks Life After Label … and Simon
Rick Diamond, Getty Images
Bucky Covington joined a handful of artists, including Rascal Flatts and Love and Theft, surprised to find their label home, Lyric Street, unexpectedly shutting its doors earlier this year. But for Bucky, who had just released a new single, 'A Father's Love,' from what was supposed to be his sophomore album for the Walt Disney-owned record company, the timing couldn't have been worse.
"It's hard to explain how you feel," he tells The Boot. "You're blind-sided at first." The 32-year old, who initially learned the shocking news during an interview, is now trying to take it all in stride. "It's just what happens. It happens every day. The industry is going through some changes."
The North Carolina native, who shot to fame after appearing on season five of 'American Idol,' says he is still a big believer in the hit TV show, in spite of the recent changes at the judges table. "They do a great job of keeping everything going," he insists. "Everybody knows Simon [Cowell]. He's a big part of the show without a doubt, but they're all doing a great job. I hope the show does stick around. It does a lot of things for people. There's a lot of talented folks all over the country, and the world for that matter. It's a great way for some people to get into the industry without having to a cousin who's a producer or something like that, so I really do hope the show continues."
Bucky is still moving full-speed-ahead with his career, including churning out new music and playing several shows. "I've got a couple labels that we're looking at, and we're very excited," he hints. "They're great labels. We're just trying to finish up some details."