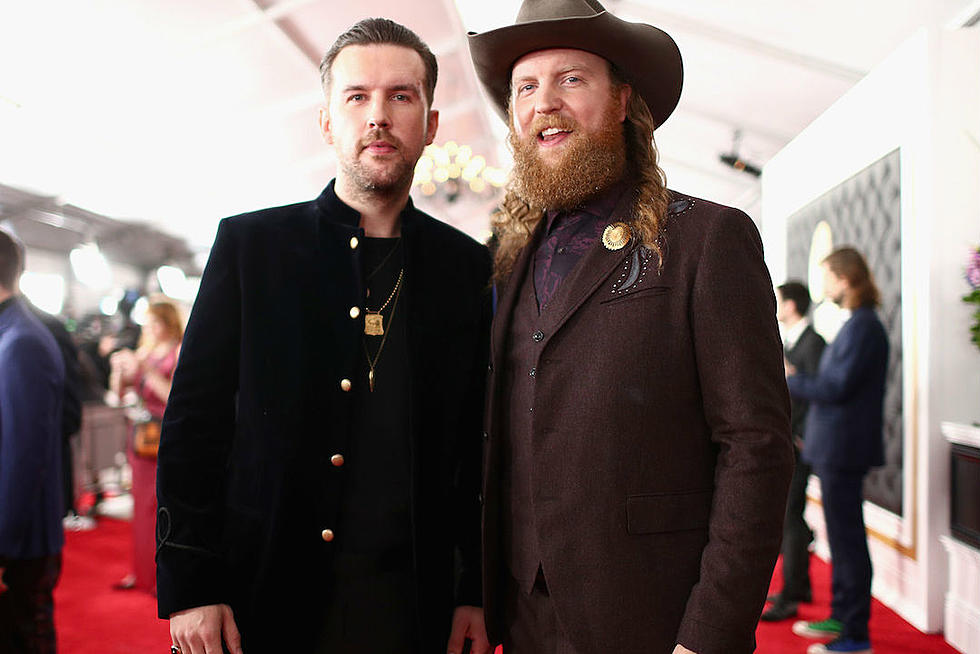 Brothers Osborne: Staying Focused on the Moment Is 'Probably the Hardest Thing We Do'
Rich Fury, Getty Images
"We're gonna play the stadium, which is amazing. The first time we played the stadium was because [Chris] Stapleton broke his thumb. Which was amazing. Best thing that every happened to us. But this time they want us to play there on our own merit," the duo's John Osborne jokes.
In fact, it will be the second time Brothers Osborne have played the stadium on their "own merit" during the annual country music event: The duo joined the Nissan Stadium bill in 2018, too; the Stapleton swap-out took place in 2017. Regardless, the two brothers agree that while they're excited for their CMA Fest performance, they've learned from experience how important it is stay focused on the current moment, and not get too caught up in worrying about the future.
"I think it's very important to stay present in this business, because if I think about anything [that we have coming up], my fists are literally going like this. My jaw starts doing this," John Osborne continues, clenching his hands and gnashing his teeth. "Like, ahhhh!! I just have to focus on what's happening right now, or the anxiety levels are just skyrocketing."
TJ Osborne chimes in to point out that it's not just the future that can cause stress and anxiety: "We have awesome lives, but we're always thinking so much about what we f--ked up in our music, and where we can go to fix that and make it better," he adds, explaining that it's just as important to not dwell on the past as it is to not freak out about what's coming next.
Not that toeing the line in the present moment is easy. "Thinking in the past and thinking forward, I think that's probably the hardest thing we do," he adds.
"That's why we enjoy playing so much," TJ Osborne goes on to say. "It's the only place in my life where I'm ever truly there, and it's the best feeling in the world because of that."
CMA Fest 2019 is scheduled for June 6-9; the event is the longest-running country music festival in the world and will once again be filmed for an ABC TV special to air later in the summer. The artists who perform during the event donate their time, so proceeds go to the CMA Foundation, which benefits music programs across the United States.
See Pictures From CMA Fest 2018