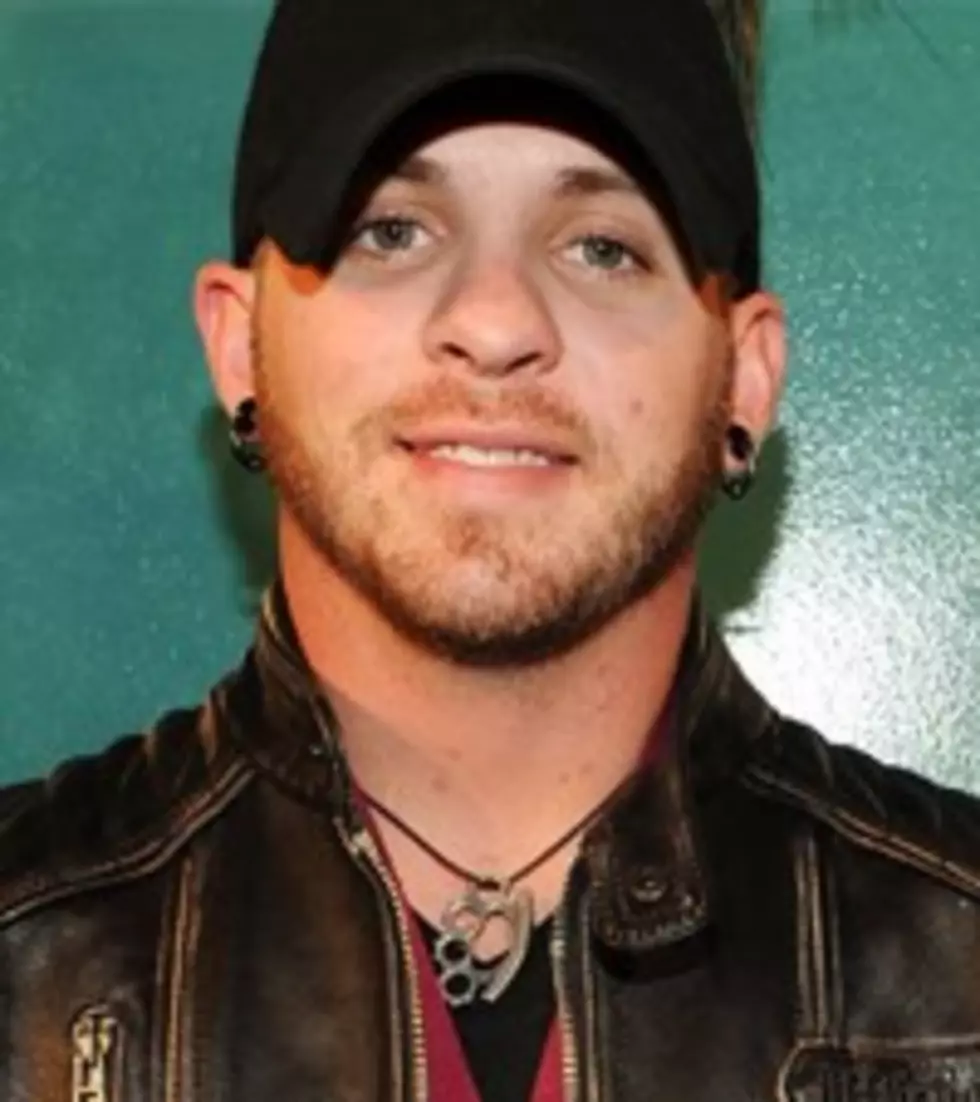 Brantley Gilbert Goes 'Country Wide' With First No. 1 Single
Getty Images for BMI
Country newcomer Brantley Gilbert ascends to No. 1 on the Mediabase country singles chart with 'Country Must Be Country Wide,' marking the Georgia native's first chart-topper as an artist. As a songwriter, this is Brantley's third No. 1 single in the last calendar year.
Brantley scored big earlier this year with the Jason Aldean hits 'Dirt Road Anthem' and 'My Kinda Party,' with both reaching the top spot on the Mediabase chart. The tunes are featured on Jason's CMA Album of the Year winner, 'My Kinda Party,' which has been certified double-platinum for sales of more than two million. Additionally, 'Dirt Road Anthem' and 'My Kinda Party' have sold a combined three million single digital downloads, according to iTunes.
"It's an honor that someone like Jason would want to record one of my songs," Brantley says. "It's a big step for me as a songwriter and I couldn't have asked for a better artist to perform the song. After all, he is a Georgia boy!"
'Country Must Be Country Wide' is Brantley's debut single as a Valory Music Group recording artist, and is featured on a deluxe re-release of his latest album, 'Halfway to Heaven.' The collection's second radio single will be 'You Don't Know Her Like I Do.'
Click here for Brantley's upcoming tour schedule.
Watch 'Country Must Be Country Wide'
if(typeof AOLVP_cfg==='undefined')AOLVP_cfg=[];AOLVP_cfg.push({id:'AOLVP_1001156523001','codever':0.1,'autoload':false,'autoplay':false,'displaymnads':true,'playerid':'89761511001','videoid':'1001156523001','width':476,'height':357,'playertype':'inline','stillurl':'dynamic','videolink':'#','videotitle':'dynamic','videodesc':''});