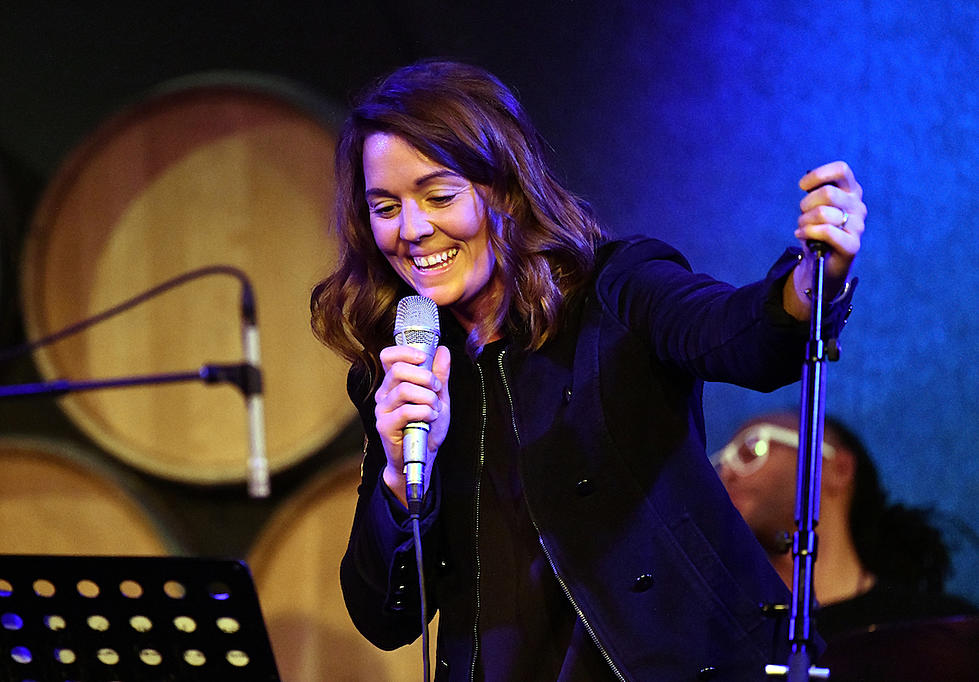 Brandi Carlile Says Her 2019 Grammy Awards Album of the Year Nod Means the Most
Steven Vlasic, Getty Images
Brandi Carlile raked in the nominations for the 2019 Grammy Awards; in fact, she's the most-nominated female artist this year, with six nods to her name. In addition to three Americana- and roots-specific category nominations, Carlile is also nominated in three of the four all-genre categories: Record of the Year, Song of the Year and Album of the Year, the latter of which she says is the most meaningful.
"There have been amazing albums made this year. All of the people I'm nominated with are exceptionally worthy -- and so many people that weren't nominated are exceptionally worthy," Carlile tells Billboard. "So to have my album considered among those people is just stunning to me."
Carlile is nominated for Album of the Year alongside Cardi B, Drake, H.E.R., Post Malone, Janelle Monae and Kacey Musgraves, as well as the group of artists who contributed to Black Panther: The Album. They're all artists she respects immensely, she says.
"I'm absolutely obsessed with Kendrick Lamar and Drake and the activists they are in their music. I cannot stay off Cardi B's Instagram -- I'm obsessed with her," Carlile admits. "I think Kacey Musgraves made a revolutionary record that I have listened to and worn out. She's a brilliant songwriter, and I've always known that. And then Janelle Monáe! She is just my queen. I absolutely adore her.
"There is just so much going on right now that I love musically," Carlile continues. "If I could pick any year over the course of my entire career to be included in the Grammys, it would be this year."
The 2019 Grammy Awards will take place at the Staples Center in Los Angeles, Calif., on Feb. 10. The televised ceremony will begin at 8PM ET on CBS; the pre-telecast Premiere Ceremony will be available to stream online earlier in the evening. Further details, including a list of performers, will be announced in the coming weeks.
Country Artists With the Most Grammy Awards Wins