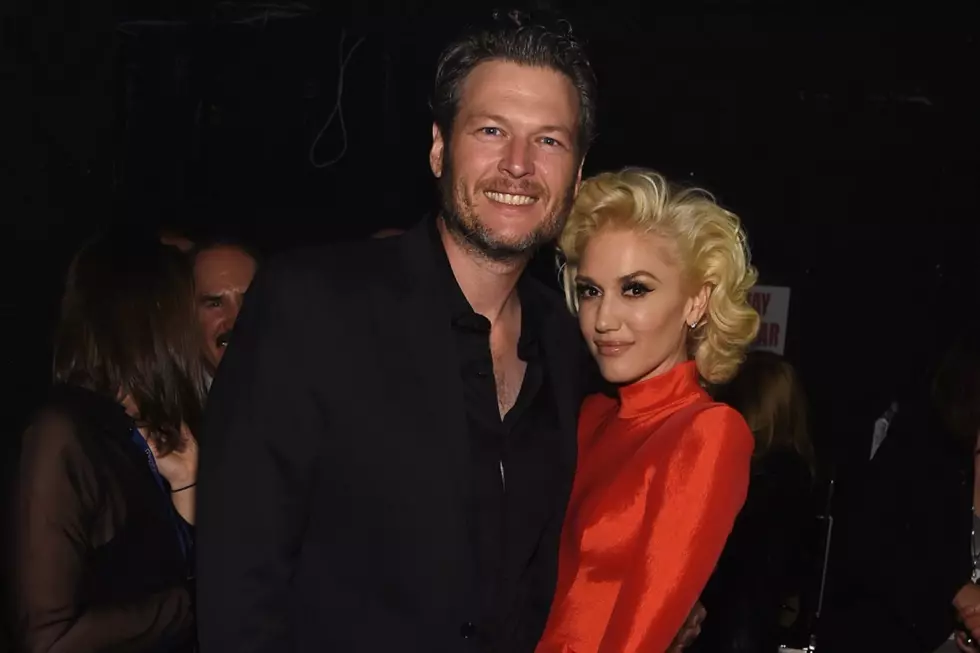 Blake Shelton: Singing With Gwen Stefani at 2020 Grammy Awards Will 'Be One of the Greatest Rushes I'm Ever Going to Experience'
Larry Busacca, Getty Images for NARAS
Blake Shelton sounds giddier about performing live with Gwen Stefani during the 2020 Grammy Awards than he has about any other career-defining opportunity. The couple will perform their duet "Nobody But You," as heard on Shelton's recent album, Fully Loaded: God's Country.
"I can already tell you that's going to be one of the greatest rushes I'm ever going to experience, being on stage with Gwen Stefani at the Grammys doing our song together," Shelton tells Gayle King as part of CBS' The Gayle King Grammy Special (quote via ABC News).
"The easiest thing in the world I've ever done is to sing any song with Gwen," Shelton adds. "And, you know, look in her eyes and just know we know what each other are thinking."
Shelton is nominated for Best Country Solo Performance, for his song "God's Country," at the 2020 Grammy Awards.
The 2020 Grammy Awards will take place at the Staples Center in Los Angeles, Calif., on Jan. 26. The televised ceremony will begin at 8PM ET on CBS; the pre-telecast Premiere Ceremony will be available to stream online earlier in the evening.
Grammy Awards Rewind: See Country Stars on Music's Biggest Night Through the Years