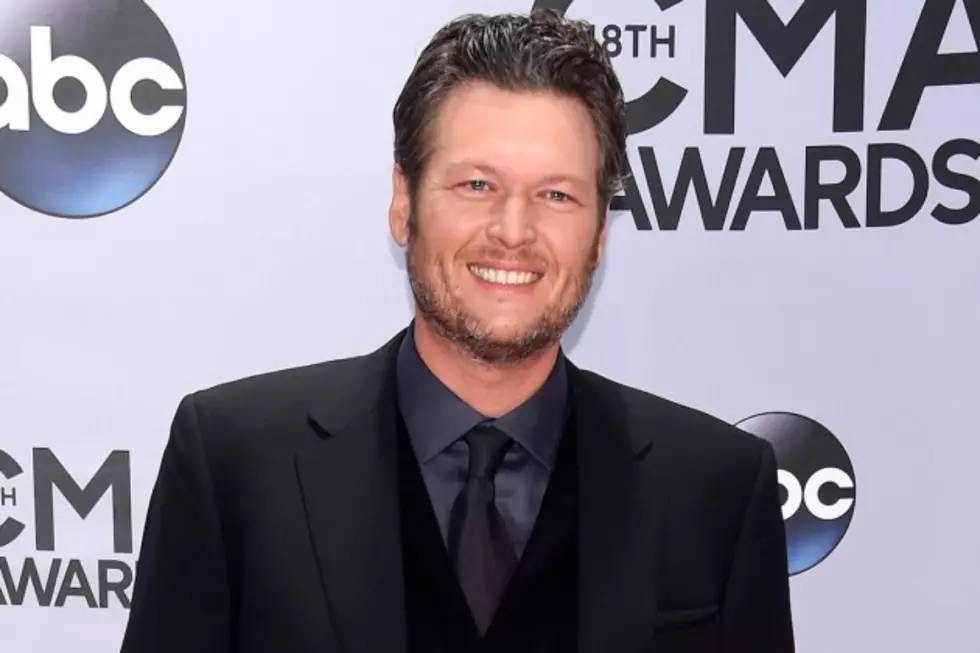 Blake Shelton to Country Music Detractors: 'Get Over It'
Larry Busacca, Getty Images
Blake Shelton has something to say to those who criticize country music for being too predictable and shallow: Get over yourselves, and let it be.
"Gosh dang man, I hear about it all the time, you know: 'It's the same subject matter over and over again,' and, 'All y'all sing about is pretty girls,'" Shelton tells Norah O'Donnell in a recent interview for '60 Minutes.' "I like pretty girls, and I like drinking, and I like singing about it, so get over it. That's my take on it."
To illustrate the detractors' point, O'Donnell asks about Shelton's hit 'Boys 'Round Here,' calling out one specific set of lyrics: "backwoods legit ... chew tobacco, chew tobacco, chew tobacco, spit."
"You can't tell me that doesn't speak to your soul," Shelton jokes. "See, you almost tear up when you say that 'cause it's striking a nerve.
"It's just fun. I don't know how you let loose and just have fun if you're having to think to hard about it," he adds on a more serious note. "Then when it's time to be serious, I'll have songs that will take you down there -- some will take you too far down it.
"It hurts for me to even listen to some of my own songs sometimes," Shelton concludes. "But when I want to have fun and not think about it, I want to sing, you know, 'chew tobacco, spit.'"
You Think You Know Blake Shelton?