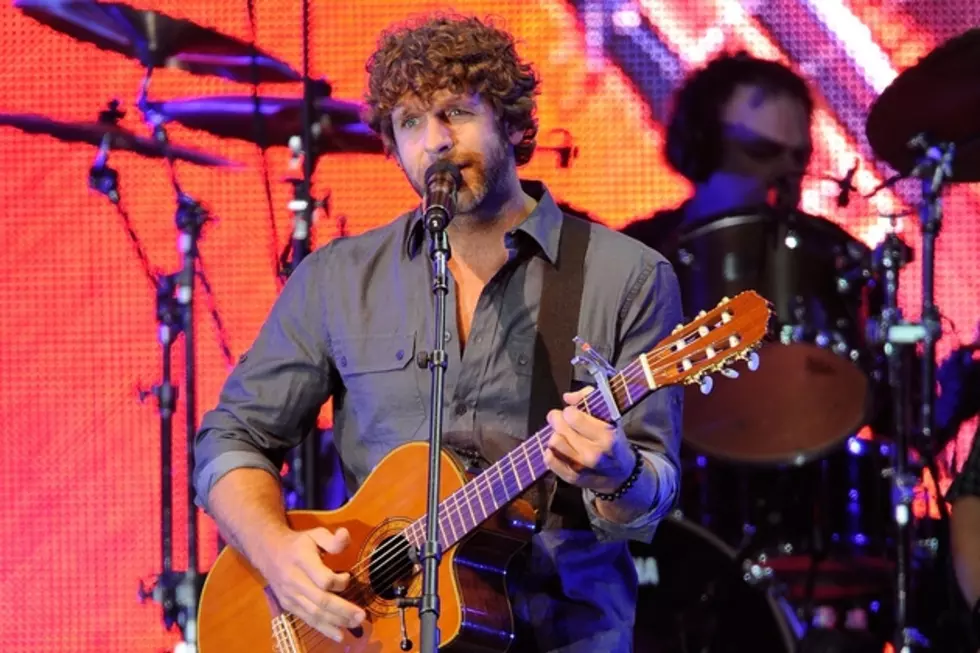 Top 5 Billy Currington Music Videos
Frederick Breedon, Getty Images
Billy Currington videos are some of the most entertaining in country music. The singer's laid-back approach to life and music are reflected well in his videos, which create an atmosphere of fun and relaxation.
Currington has enjoyed a run of success that includes 11 No. 1 hits. All of them have been accompanied by videos that helped to establish the singer-songwriter as one of the most consistent hitmakers of the last decade of country music.
Our countdown of the Top 5 Billy Currington Music Videos takes in the best of his best.
5

"Must Be Doin' Somethin' Right"

Currington's video for "Must Be Doin' Somethin' Right" helped establish him as one of country's most up-and-coming stars. Shot on the island of Culebra, 30 minutes from Puerto Rico, the video features Currington entwined on the beach with Blanca Soto, a former Miss Mexico. The sexy clip helped lift the California-tinged country song to the top of the charts, becoming Currington's first No. 1 hit. Directed by Roger Pistole, the clip won a CMT Award for Hottest Video of the Year.

4

"That's How Country Boys Roll"

"That's How Country Boys Roll" was a departure for Currington, both musically and visually. The song adds a little bit of Rolling Stones swagger to his music, with a lyric that details how country boys spend their work and play time. The video, directed by Potsy Ponciroli, intersperses black and white footage of Currington performing in concert in Louisville, Ky. with color footage of Currington and his band boating, fishing and riding around in Key West. The good-time clip helped boost "That's How Country Boys Roll" to the No. 1 spot, becoming Currington's tenth consecutive Top 40 hit.

3

"Walk a Little Straighter"

Currington's first single was accompanied by a dramatic video directed by Margaret Malandruccolo. The uncharacteristically serious song was taken directly from Currington's own turbulent childhood experiences at the hands of an abusive alcoholic stepfather. The moody clip intersperses shots of Currington singing the song and walking around a mill, with scenes depicting the complicated relationship between a young man and his own father. Currington's expressive eyes seem to channel his own inner pain directly through the screen.

2

The video for Currington's "People Are Crazy" is a fairly straight re-telling of the song's lyrical narrative. Directed by the Brads, a duo consisting of director Potsy Ponciroli and cinematographer Blake McClure, the clip centers around the action in a bar, where Currington is talking to an old man. The clips also features some shots of Currington outside playing his guitar, helping to underscore the laid-back groove of the music. The song became Currington's third No. 1 hit, and was also nominated for a Grammy and an ACM.

1

"Pretty Good at Drinkin' Beer"

The video for Currington's fifth No. 1 hit tells the story of a neighborhood loser (played by the video's producer) who becomes a hit with the ladies after winning a beer pong championship at a back yard pool party. Currington appears playing guitar and singing the song poolside as the action takes place, with his trademark up, fun vibe firmly in place. Also directed by Potsy Ponciroli, the hugely entertaining video helped propel the song to No. 1 in both the country charts, and our list of the Top 5 Billy Currington Videos