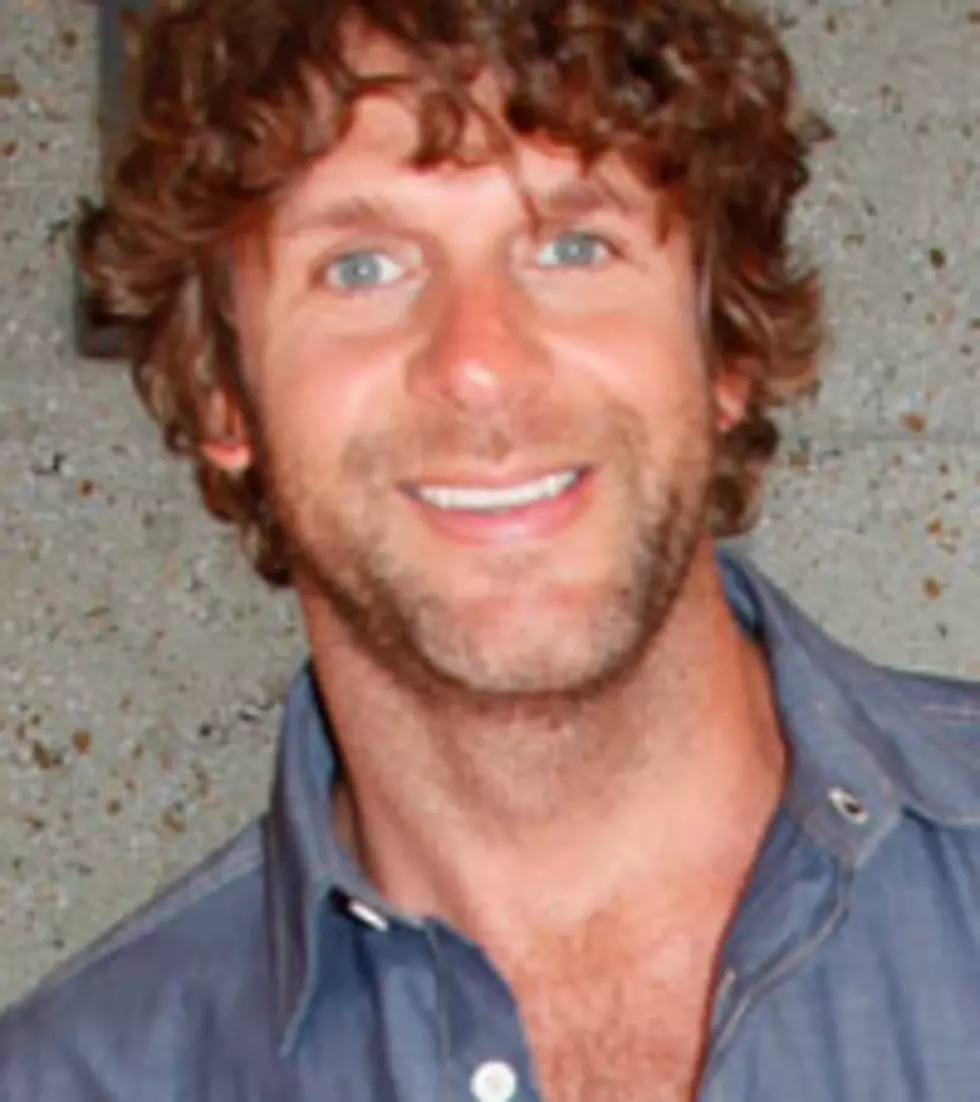 Billy Currington, 'Good Directions' Goes Platinum
Getty Images
Getty Images
Billy Currington has scored another million-selling single, earning platinum certification for his 2006 No. 1 hit, "Good Directions." Written by Luke Bryan and Rachel Thibodeau, the tune is from Billy's platinum-selling album Doin' Something Right.
"This is my third platinum song and it never gets old," says Billy. "I'm so happy to receive this honor. I'd like to say thank you to Luke Bryan and Rachel Thibodeau for writing such an incredible song. People always tell me it's one of their favorites and this certification just proves that even more. Thank you!"
The song "Good Directions" joins Billy's 2005 hit "Must Be Doing Something Right" and 2009's "People Are Crazy" as platinum-certified singles.
"Good Directions" ultimately became the second-best-selling single of 2007 and its chart success throughout the year coincided with the release of co-writer Luke Bryan's debut album, I'll Stay Me. The feel-good summertime hit appeared as a bonus track on Luke's album and the singer-songwriter learned that fans connected to the song in a unique way.
"People would always say, 'Play the sweet tea song,'" Luke told The Boot in 2010. "They would never call it 'Good Directions,' because the sweet tea and turnip greens stuff overshadowed the rest of the song. But it made people listen!"
Billy is currently in the studio working on his next album, the follow-up to Enjoy Yourself.
Watch Billy's 'People Are Crazy' Video

Download Billy Currington Songs | Buy Billy Currington Albums