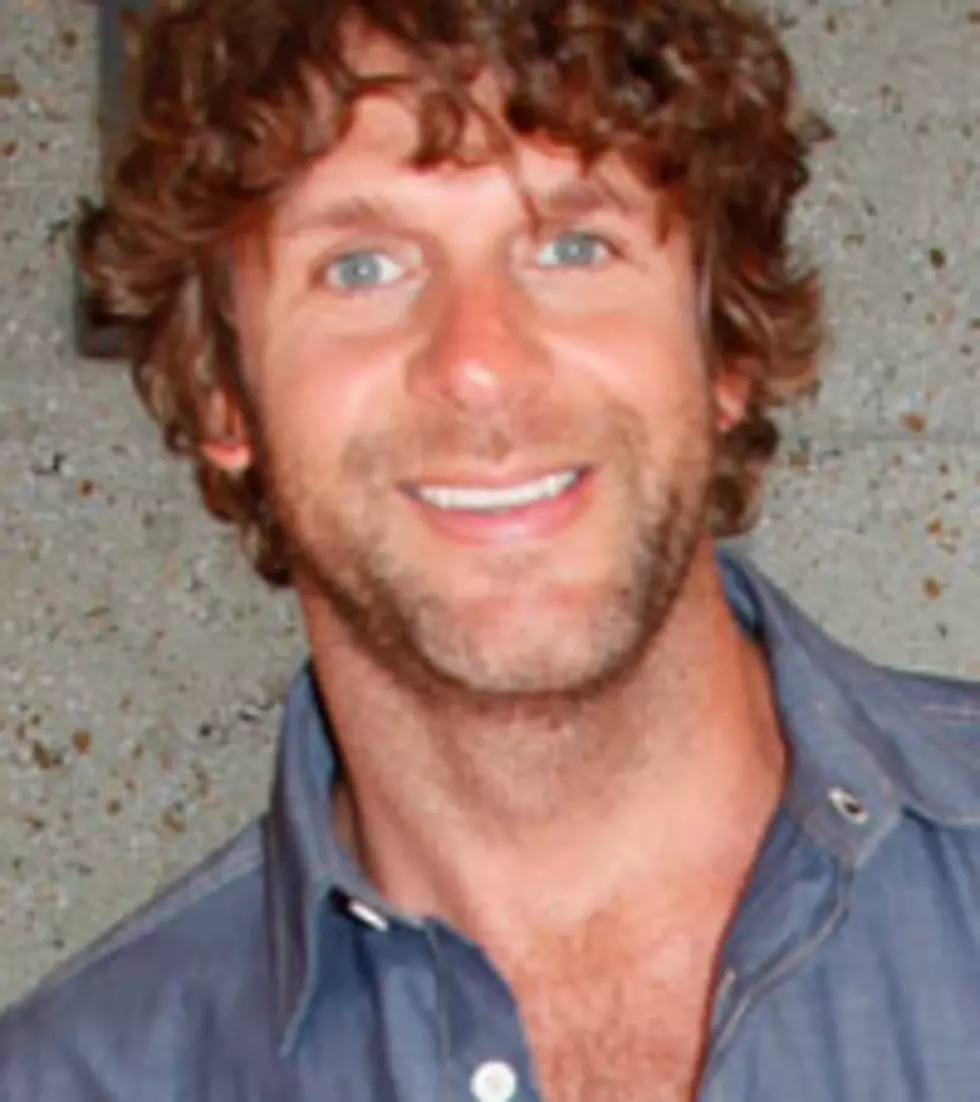 Billy Currington Announces Dates for Headlining Tour
Getty Images
Billy Currington's first tour as a headlining act will kick off on March 24 in Biloxi, Miss. The singer has just announced 11 dates for the trek, with stops in San Antonio, Knoxville and Charlotte, along with a pair of shows north of the U.S. border in Ontario. Joining the entertainer along the way will be label mates David Nail and Kip Moore.
Fans can expect to hear some of the Georgia native's biggest hits, including the No. 1's 'People Are Crazy,' 'Pretty Good at Drinkin' Beer,' 'Must Be Doin' Somethin' Right,' and 'Let Me Down Easy, along with the current chart-climber, 'Like My Dog.'
Throughout his career as a country hitmaker and as opening act on a number of tours, including 2011's Goin' Coastal tour headlined by Kenny Chesney, Billy says he's learned that the secret to playing huge stadiums is being able to connect with the audience through music they know by heart.
"In the stadium, where the audience is so far back, you might lose them if you're playing new stuff," Billy tells The Boot. "If they hear something they know, even if it sounds like AM radio to them, they'll sing along."
The singer, who has scored seven No. 1 hits and 10 Top 10's does plan to road-test a few new tunes. He's just begun work on his fifth studio album having earned numerous gold and platinum certifications already throughout his career.
See a list of cities and dates on Billy's 2012 tour below.
Watch The Boot Go 'On the Road' With Billy Currington
if(typeof AOLVP_cfg==='undefined')AOLVP_cfg=[];AOLVP_cfg.push({id:'AOLVP_us_1139340928001','codever':0.1,'autoload':false,'autoplay':false,'playerid':'61371447001','videoid':'1139340928001','publisherid':1612833736,'playertype':'pageload','width':476,'height':357,'videotitle':'Test','bgcolor':''});
Billy Currington 2012 Tour
March 24, Biloxi, Miss., Hard Rock Live
April 13, San Antonio, Texas, Cowboy's Dance Hall
April 20, Kingston, Ont., K-Rock Centre
April 21, Orillia, Ont., Casino Rama
April 27, Huntington, W. Va., Big Sandy Arena
April 28, Knoxville, Tenn., Civic Auditorium
May 3, Lowell, Mass., Tsongas Arena
May 4, Wallingford, Ct., Oakdale Theatre
May 17, Asheville, N.C., NC Civic Center
May 18, Charlotte, N.C., Uptown Amphitheatre
May 19, Rome, Ga., Rome River Jam