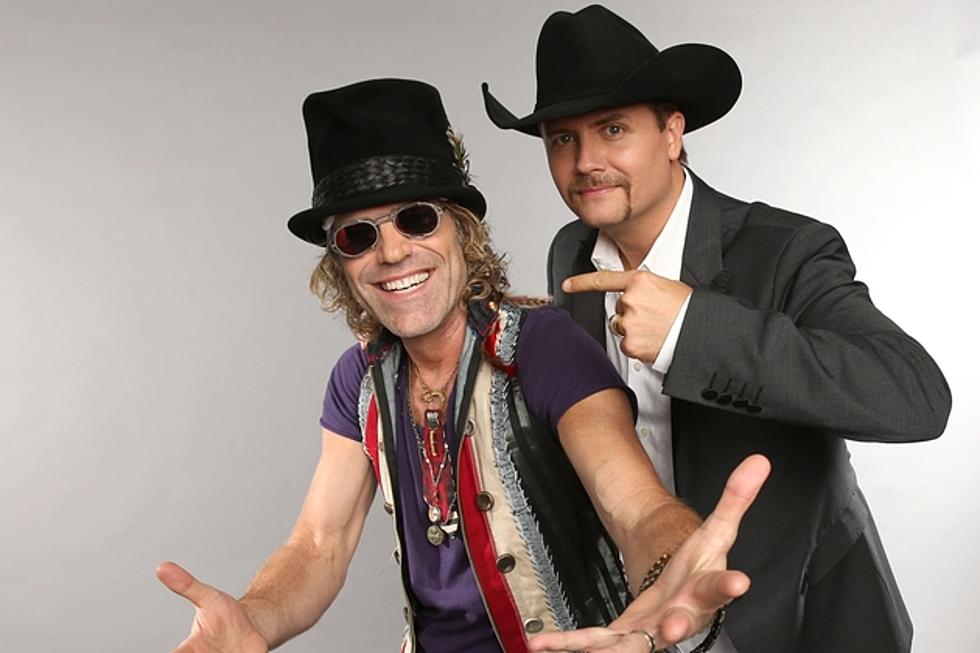 Big & Rich Release New Single, 'Look at You'
Christopher Polk, Getty Images
Big & Rich have released the debut single, 'Look at You,' from their upcoming album, 'Gravity.' John Rich co-wrote the song with former Muzic Mafia member Shannon Lawson.
"We were just talking about, man have you ever been sitting somewhere, having a great time, and here she comes walking right in there, knowing you were going to be sitting there, and she comes in there looking like a million dollars, did it on purpose," Rich explains of the inspiration for the tune. "You're going, 'Yeah, that's me. I'm the idiot that let that go.'"
Rich's duo partner, Big Kenny, says he was immediately drawn into the song's message.
"This is a song that, when I heard it, I found the lyric a little of an unusual twist," he says. "Because it's really, when you get into the beginning of the chorus, it feels like you're looking at the person you love, and telling them how much you love them. Except they don't love you anymore in the song."
He adds, "But the song doesn't necessarily feel that way. It doesn't even feel like that's what you're conveying. But when you listen to the lyric, you realize that that's the conundrum."
'Gravity' is the first release on the duo's own Big & Rich Records, which they launched earlier this year.
"2014 is a new milestone for us," they explain. "We're completely invigorated to be working with Kobalt and New Revolution and taking this new approach for this exciting album. The music is very fresh, and we're in a new creative groove which we hope our fans and new audiences will like."
'Gravity' is scheduled for a summer release.