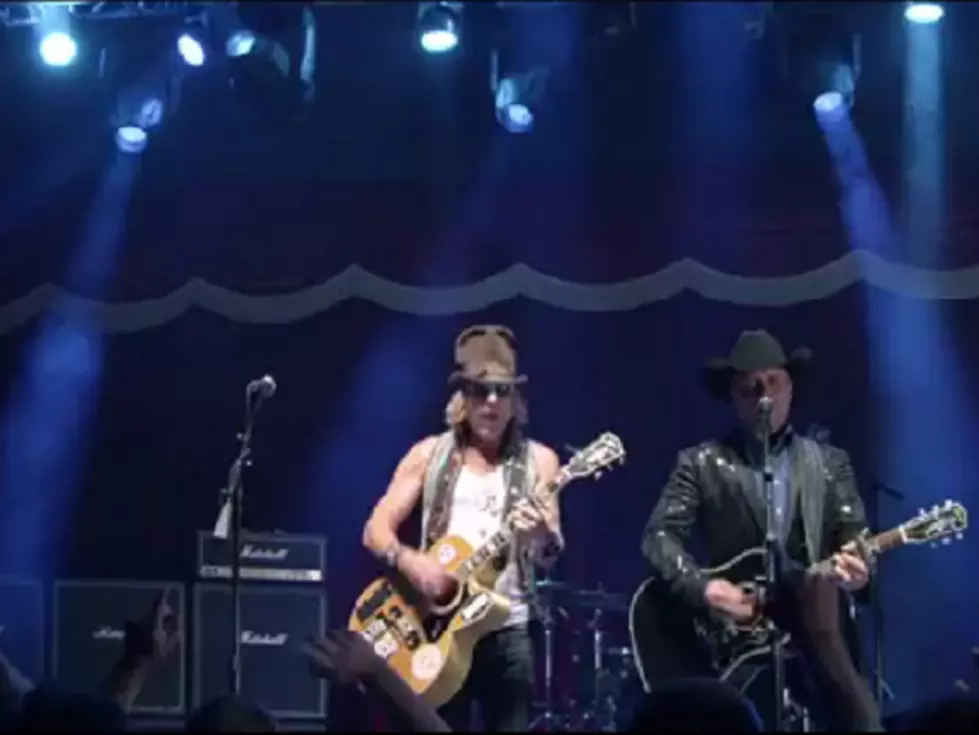 Big and Rich Release 'Look at You' Video
YouTube
Big and Rich have released the video for the debut single, 'Look at You,' from their upcoming new album 'Gravity.'
The video for the tender love song weaves a story of two people falling in love in Las Vegas while the duo members, Big Kenny and John Rich, sing the tender ballad.
"This is a song that, when I heard it, I found the lyric a little of an unusual twist," Big Kenny says. "Because it's really, when you get into the beginning of the chorus, it feels like you're looking at the person you love and telling them how much you love them. Except they don't love you anymore in the song."
Rich wrote the song with fellow former Muzik Mafia member Shannon Lawson.
"We were just talking about, man have you ever been sitting somewhere, having a great time, and here she comes walking right in there, knowing you were going to be sitting there, and she comes in there looking like a million dollars, did it on purpose," Rich recalls. "You're going, 'Yeah, that's me. I'm the idiot that let that go.'"
The video seems to be the beginning of a story line that will unfold as more singles are released. As the video ends, a message appears that says, "The Gravity Quadrilogy, Part Two, Coming Soon."