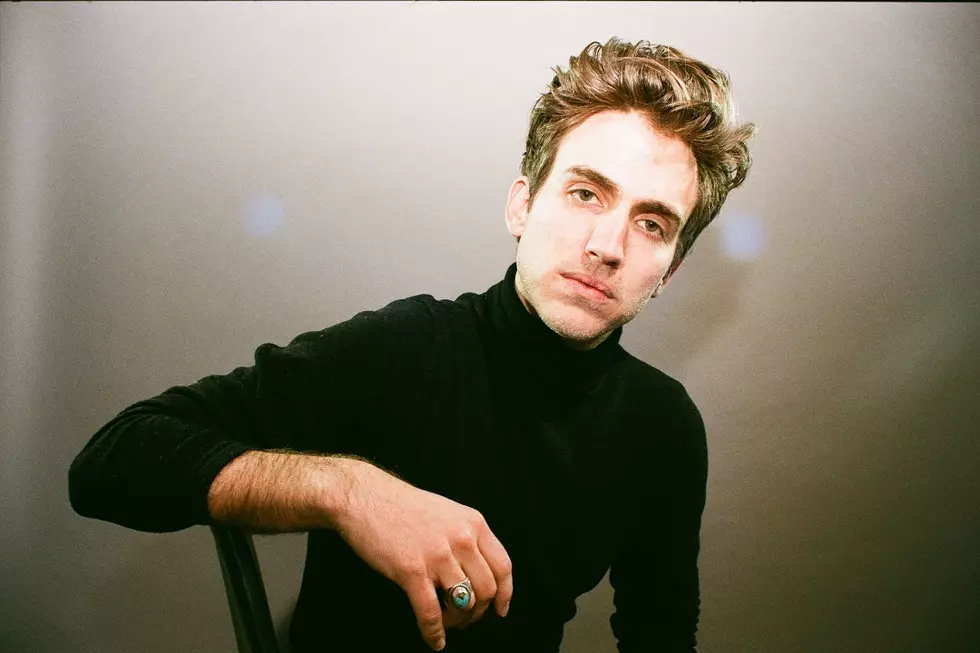 Andrew Combs, 'I Envy the Wind' [Exclusive Premiere]
Photo by Balee Greer, courtesy of New West Records
Dallas, Texas-born singer-songwriter Andrew Combs is premiering his cover of Lucinda Williams' "I Envy The Wind" exclusively for readers of The Boot. Press play below to listen.
Combs brings a lighter, modern vibe to this Williams classic in the making, which was originally released in 2001, on Williams' Essence album. Combs found the cut to be a good fit for his forthcoming EP, which finds him covering five of his favorite songs and sharing one original song.
"I wanted a love song on the EP — something that came from a feeling of adoration. It's a simple bed of music that her words dance on, but the build of the tune helps portray the yearning for someone," he explains. "I couldn't be happier with this version. I'd like to think Lucinda would enjoy it as well."
Now residing in Nashville, Combs has, like many artists, immersed himself in the songwriting expertise of Williams, who is known for her emotionally raw, plain-spoken tunes.
"Lucinda is the queen of songwriting in my book," Combs says. "No one else can portray a picture like her. She's up there with Tom Waits, Townes [Van Zandt] and Guy Clark when it comes to words."
Combs' appropriately titled 5 Covers & A Song EP, on which "I Envy the Wind" appears, is set for release on July 27. The EP's other covers are the Strokes' "Reptilia;" "You and Whose Army?" originally by Radiohead; Blake Mills' "Don't Tell Our Friends About Me;" and "4 x 10" by Loudon Wainwright. Visit AndrewCombsMusic.com to learn more.
Listen to Andrew Combs' "I Envy the Wind"