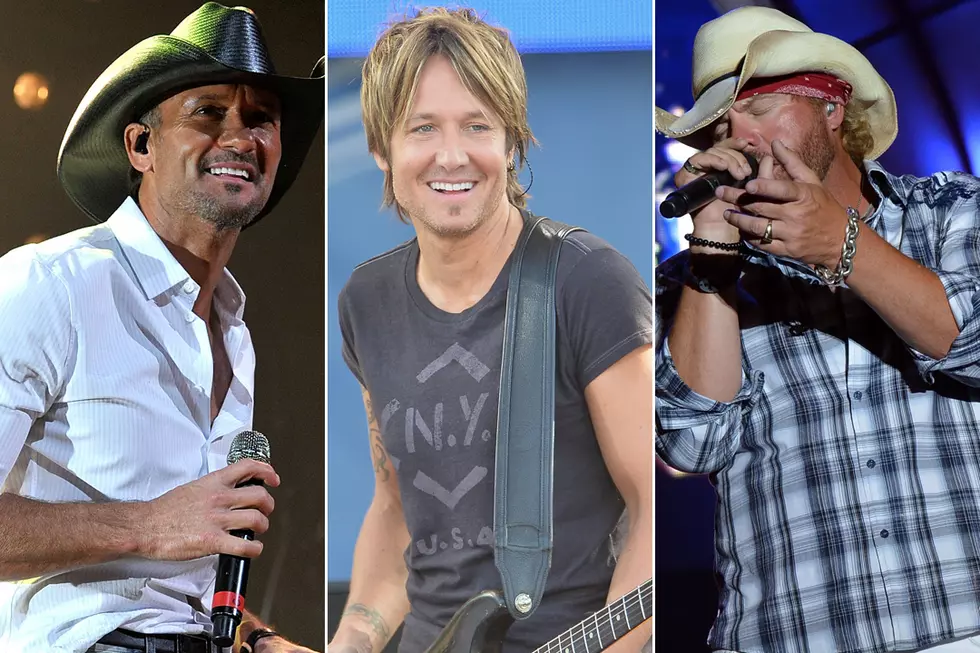 2015 Taste of Country Music Festival Artists' Childhood Pictures
Frederick Breedon IV / Rick Diamond / Mike Coppola, Getty Images
The 2015 Taste of Country Music Festival is fast approaching, and to help count down the days to the event, we've put together an adorable slideshow of the artists playing at ToC Fest this year back when they were pint-sized.
Some artists are hardly recognizable as kids, but for many of the singers, their personalities shine through no matter their age. Keith Urban has apparently always rocked long locks, while it looks like Logan Mize is riding a tractor in his pic, proving that he comes by his country roots honestly, and Easton Corbin and Chase Bryant show us that they've been picking up guitars since they were just a couple feet tall.
But the cutest baby shot of all? Our vote goes to a teeny-tiny Tim McGraw, with a giant grin.
This year, the Taste of Country Music Festival will feature some of country music's biggest acts -- many of whom are included in the slideshow above -- hitting the stage at Hunter Mountain in New York State, just a couple of hours from the Big Apple. The fun takes place June 12-14, and you can get more information and tickets, which will be more expensive at the gate, at TasteOfCountryFestival.com.