19 Years Ago: Trace Adkins Makes His Grand Ole Opry Debut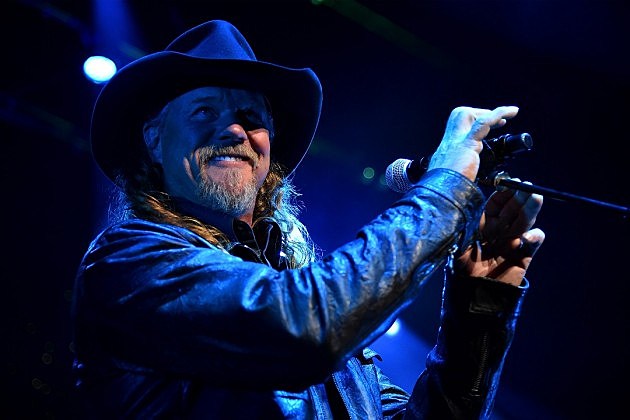 Happy anniversary to Trace Adkins. It was on this date 19 years ago (Nov. 23, 1996) that the singer made his Grand Ole Opry debut, performing "Every Light in the House," from his freshman Dreamin' Out Loud album.
The 52-year-old, who became a member of the Opry in 2003, says that he feels a reverence for the venue.
"It's a special place," he tells The Boot. "That's the thing I like: There's a spirit in the Ryman, it's almost palpable. I enjoy going there. A little dab will do you in the Ryman though; then I like to go back to the big house."
The event was special for the Louisiana native for another reason as well: After he sang his first song on the famous stage, Adkins dropped to one knee and proposed to his then-girlfriend, Rhonda Forlaw. The couple wed in early 1997, but filed for divorce in 2014.
See a Photo From Trace Adkins' Football-Playing Days
Country Stars' Top 7 Unforgettable Near-Death Experiences