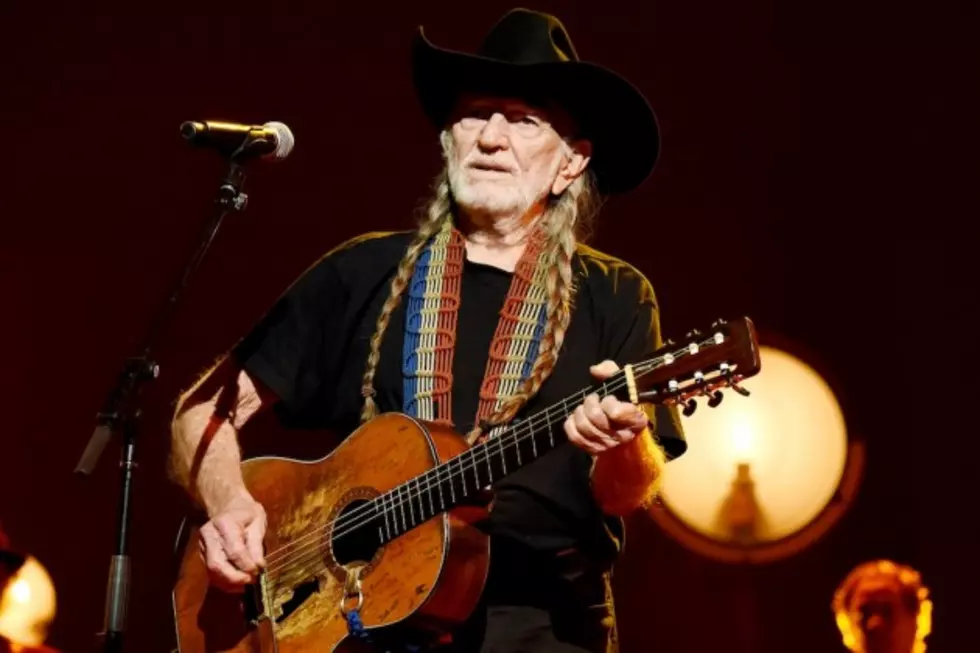 Willie Nelson on His Guitar Trigger: 'It Was a Good Day When I Got Him'
Larry Busacca, Getty Images
Willie Nelson is a country music icon, and his trusted Martin N-20 acoustic guitar, affectionately named Trigger, is a staple in the singer's music and success. Nelson recalls the day he purchased the beloved instrument as "a good day."
Though it's hard to imagine, there was a day when Nelson didn't have Trigger. But that all changed after he played at John T. Floore's Country Store in San Antonio, Texas. While he was performing there, Nelson tells Rolling Stone, a drunk stumbled into his previous guitar, ruining it. However, it was an accident from heaven because once Nelson set hands on Trigger, he recalls, "It was a pleasant surprise ... This one had a little more django in it.
"I named my guitar Trigger because it's kind of my horse," Nelson explains. "Roy Rogers had a horse called Trigger."
"When he got this classical Martin, it was an easier guitar for him to be able to create that gypsy sound," says Mark Erlewine, who is affectionately known as Trigger's "doctor." Very early on, Nelson told him, "I want you to just keep it going. As long as it's going, I'll keep going."
Nelson prizes his guitar above almost everything else. In fact, when his house caught on fire in 1969, he raced inside his home to grab Trigger ... and a pound of weed. Those, to Nelson, were prized possessions (and still are).
The first time fans heard Trigger was on Nelson's record Red Headed Stranger, an album that essentially changed the course of his sound and musical career. It stripped his sound down to the bare bones, and the guitar did much of the talking.
"I think that this particular guitar has the best sound of any guitar I've ever played," Nelson says. "It was a good day when I got him."
Throughout the years, Nelson has collected autographs from country music royalty like Roger Miller, Paul English and more, having them etch their names into the guitar's grain. It's now an iconic symbol for Nelson -- and in addition to all the autographs, Trigger has a gaping hole in the front from where Nelson uses a pick. But, to the singer, it's just part of the guitar's character.
"I don't want to put a guard over it," he says with a smile. "I need a place to put my fingers."
After five decades with his guitar, Nelson, now 81, isn't slowing down any time soon. He is currently prepping for his 30th annual Farm Aid concert, and fans can rest assured that, as always, Trigger will be the trusted companion by Nelson's side.
"I figure we'll give out about the same time," he says of Trigger. "We're both pretty old, got a few scars here and there, but we still manage to make a sound every now and then.
Country Stars Who Have Served in the Military