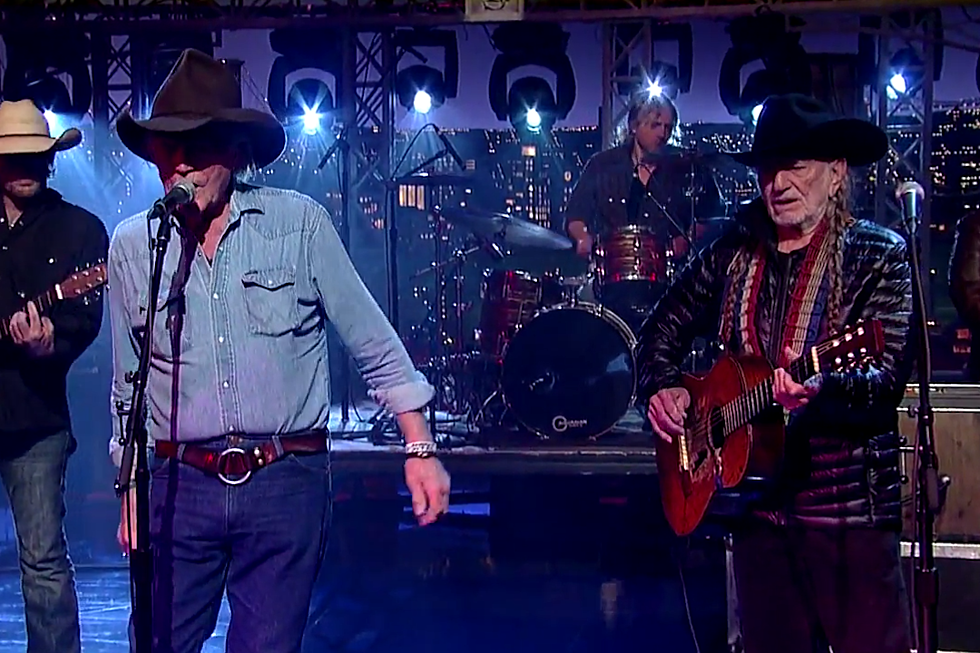 Willie Nelson + Billy Joe Shaver Team Up on 'Letterman' [WATCH]
YouTube
The two performed 'Hard to Be an Outlaw,' trading verses back and forth. The tune appears on Nelson's 'Band of Brothers' and Shaver's 'Long in the Tooth,' which were both released earlier this year. Together, the country veterans have over 95 years of experience in the music industry.
The song is a direct answer to whether or not modern country stars have earned their time in the spotlight, saying that they "get too far off the ground / Singing 'bout the backroads they never have been down."
Press play on the video above to watch Nelson and Shaver's performance.