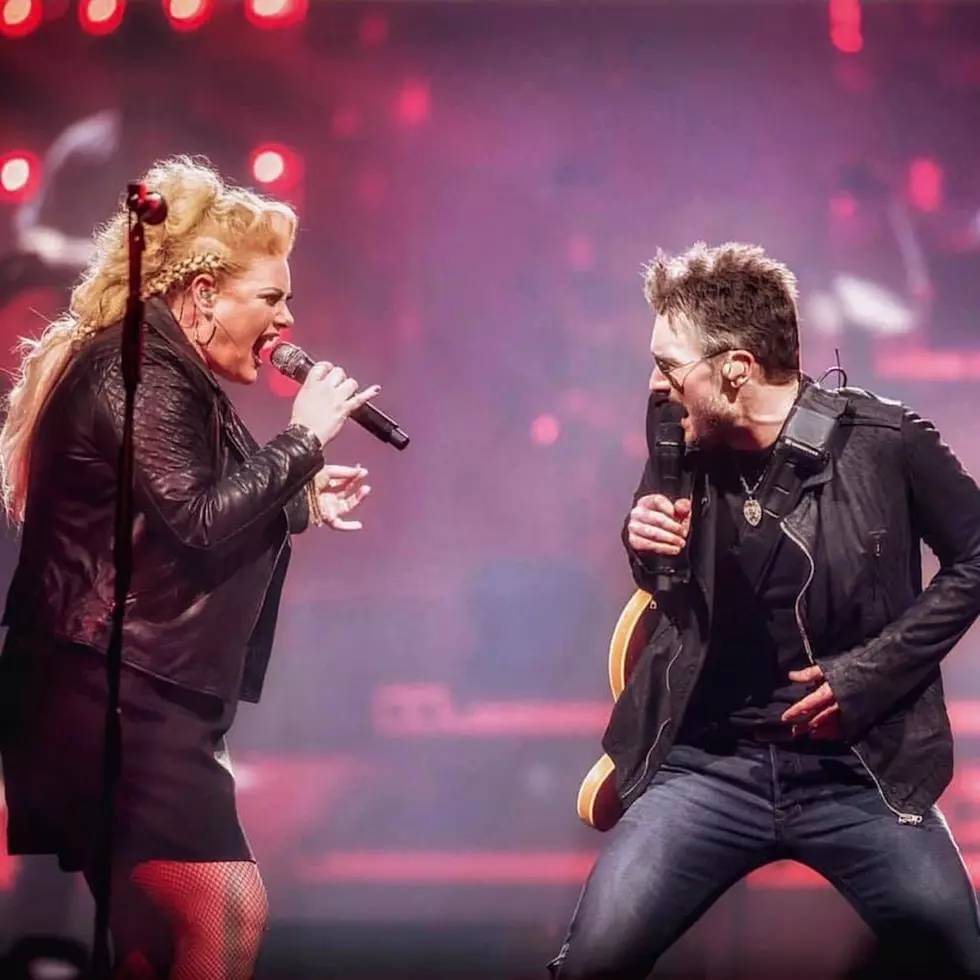 Who Is Joanna Cotten? 5 Things You Need to Know
JD Lyon
Anyone who's been to a Double Down Tour stop can attest to the fact that Joanna Cotten is far more than just Eric Church's backup singer. The soulful vocal powerhouse has become his right-hand woman onstage, often sharing her tour boss' spotlight for duets and a solo song or two of her own during Church's set.
What you may not know when you see her onstage, however, is that Cotten's career started long before she signed on to tour with Church; in fact, the singer cut over 20 songs as a solo artist signed to Warner Bros. Cotten had plans for an album that ultimately never got released, and she left the label in 2007. Then, she teamed up with "Chief," and as a backup singer on his stage, she began to find a spotlight -- and a rejuvenated fanbase -- of her own.
Now, with the added momentum of a new legion of listeners behind her, Cotten is looking to returning to her solo career and releasing new material. To learn more about the singer and her unconventional journey toward stardom, read on.