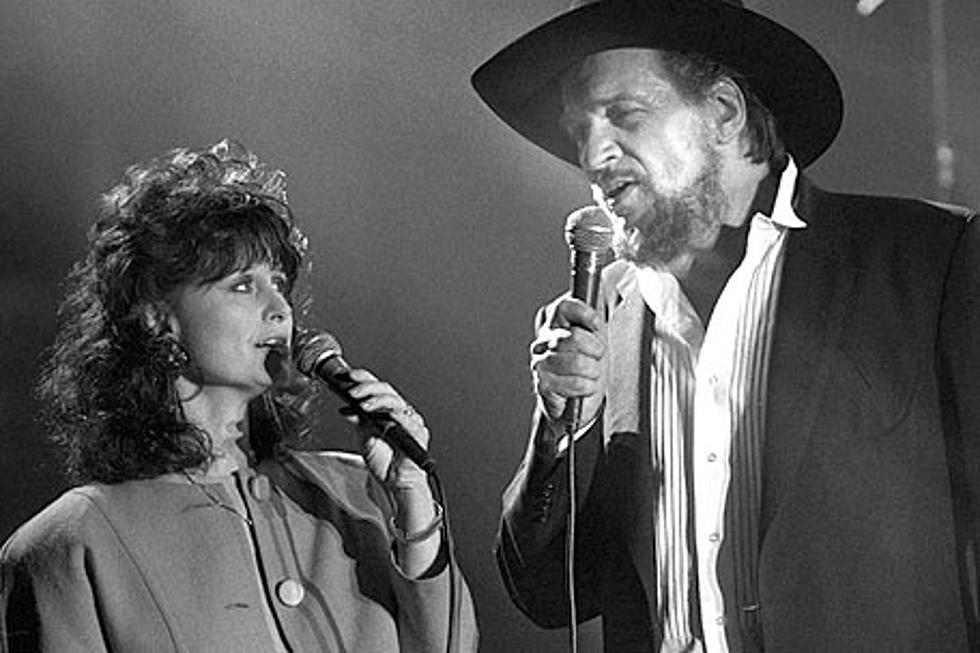 Waylon Jennings Second Tribute Album Features Several 'Good Ol' Boys' (and Girls)
Ebet Roberts, Redferns / Getty Images
The second volume of a Waylon Jennings tribute album, 'Waylon: The Music Inside, Vol. 2,' will hit shelves next month, and the ten-song CD boasts several artists who were only too happy to lend their voices to the project celebrating the late country-music icon.
Josh Thompson, who sings Waylon's 1967 hit, 'Love of the Common People,' admits it was a surreal experience to record a song for one of his heroes. "He really was a great vocalist," says Josh. "Of course, I felt the spirit of Waylon was there in some respects because many of the members of his band were there."
Jessi Colter (pictured above), who was married to Waylon from 1969 until his death in 2002, sings 'Mama,' which she says was one of his favorite tunes. "I wrote that song about my mother," she tells Billboard. "It's a true song. It was the song that started this collection. [Album producer Witt Stewart] dug down into an interview that Waylon did where he said that the song had never been heard."
Waylon's son, Shooter Jennings, who appeared on the tribute series' first volume, says artists today are doing plenty to keep his father's musical legacy intact, for which he is grateful. "I'm really proud of what he's done," he notes. "The Rolling Stones play 'Bob Willis Is Still the King' at some of their shows. He doesn't need any help from me at keeping it alive. They're doing it."
Last month, Josh, Jessi, Shooter and Hank Williams, Jr. were among the artists gathered at the SiriusXM studios in Nashville to perform several of the tracks from the upcoming project at an invitation-only event.
'Waylon: The Music Inside, Vol. 2' will be available on Feb. 7. It follows the first volume released in February 2011. Read about it here, along with more exclusive commentary from Jessi and Shooter.
'Waylon: The Music Inside, Volume Two' Track Listing:
'Lonesome, On'ry and Mean,' Dierks Bentley

'Waymore's Blues,' Hank Williams, Jr.

'Good Ol' Boys,' Montgomery Gentry

'I Ain't Living Long Like This,' Justin Moore

'Bob Wills Is Still the King,' Jack Ingram

'Only Daddy That'll Walk the Line,' Colt Ford

'Rainy Day Woman,' Pat Green

'Love of the Common People,' Josh Thompson

'Mama,' Jessi Colter

'Dreaming My Dreams With You,' Jewel