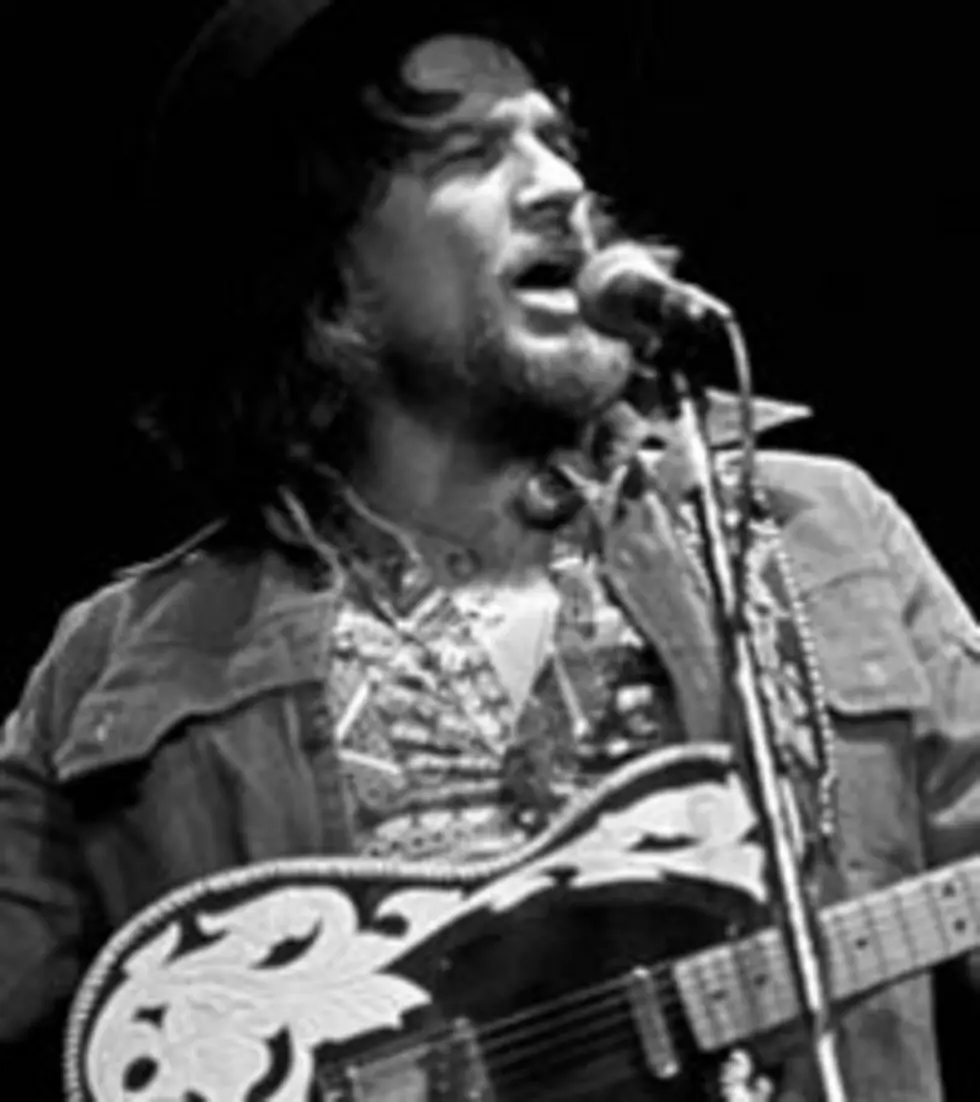 Waylon Jennings Tribute Album Set for February Release
Tom Hill, WireImage.com
An all-star tribute album honoring the late Waylon Jennings is set to hit stores on February 8, 2011. 'The Music Inside: A Collaboration Dedicated to Waylon Jennings, Vol. I' features a host of country music's finest, including supergroup Alabama, who reunited specifically for the project.
"There have been several tribute albums made in my father's honor. All of which were great tributes to his legacy, but this one has been a true passion project for a lot of artists and friends who truly wanted to remember and give back to the wonderful man he was," says Shooter. "In the years since my dad passed away, I've grown as an artist and I feel this is the first time I've been able to give back truly to the man who inspired, influenced and nurtured me and my musical passion."
"This project started with double rainbows and ended with double rainbows," adds Jessi. "I think this could have been a prayer Waylon may have prayed ... artists doing what they love for love."
The first single from the Waylon tribute album will be Alabama's rendition of 'Are You Sure Hank Done It This Way,' which will be released to country radio stations on November 29.
"What an opportunity for us to go back in the studio, play and record live like we used to, and pay tribute to a true legend in music; not in country music ... in music period," says Randy Owens of Alabama.
"This is probably as close as I'll get to being a real outlaw," adds Alabama's Teddy Gentry. "Thanks Waylon!"
"Waylon was one of a kind," continues Alabama's Jeff Cook. "We did a lot of his songs in our early years. It's nice to be a part of this tribute album!"
To preview Alabama's version of 'Are You Sure Hank Done It This Way' and for more information on the tribute album, visit Waylon's website here.
'The Music Inside: A Collaboration Dedicated to Waylon Jennings, Vol. I' Track Listing:
2. 'Are You Sure Hank Done It This Way' – Alabama
6. 'Don't You Think This Outlaw Bit's Done Got Out of Hand' – James Otto
7. 'Just to Satisfy You' – John Hiatt with Waylon Jennings
(Bonus Track) 'The Wurlitzer Prize (I Don't Want To Get Over You)' – Chanel Campbell