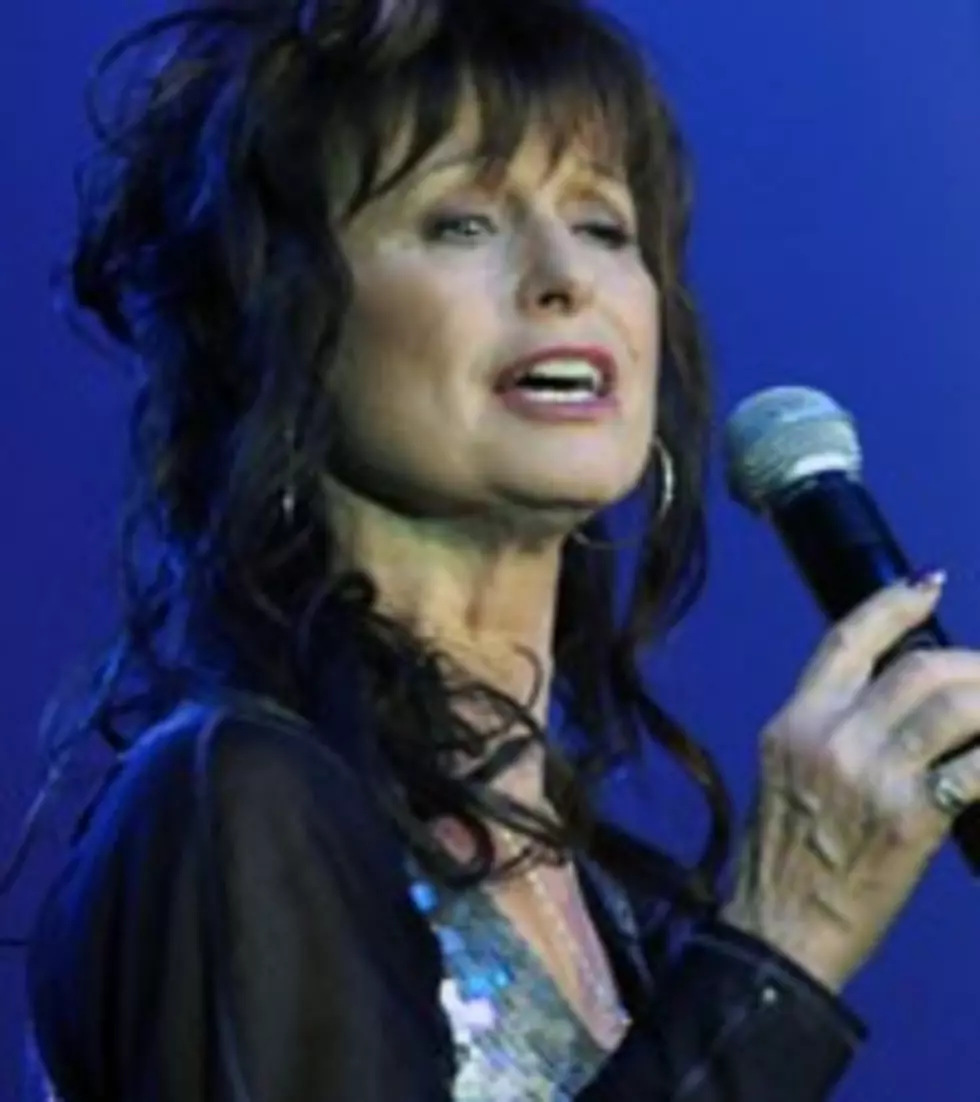 Waylon Jennings' Widow Shares His Legacy Through 'Last Recordings' and More
Getty Images for Celebrity Fight
It's been more than a decade since Waylon Jennings passed away, but fans can still hear new music from the country music legend. Goin' Down Rockin': The Last Recordings, released last week, is a 12-song collection that his widow, Jessi Colter, says was recorded in 1999 during a turbulent time in his life.
"I remember the night," she tells Billboard magazine. "He hadn't been feeling well, and the doctor ordered him to stop touring for a short time. He drove down to [band member] Robby Turner's and said 'I'm going to put a few things down.' That's all I knew about it. I didn't have a list of what he cut. It was a surprise when Robby showed me the mixes of what was in there."
This isn't the first time tunes from that evening have been released. However, Jessi felt the need to share them with Waylon's legions of fans. "He pulled out a couple of the tracks for the tribute albums that we have [released] and they sounded great," she recalls. "I don't know if it was a period where he was unsure of what he was going to do next, but it was very special. He was feeling something that night. Robby asked Waylon if he just wanted to put down demos or leave the tracks open. He said, let's put it to 24-track, so it can be finished."
The album, Jessi notes, is an eclectic mix of tunes that is reminiscent of his trademark sound. "'Wrong Road to Nashville' is so Cajun, and 'I Do Believe' is such a heartfelt and expressive view of his relationship with God," she explains of two of the songs on the project. "Waylon had that thing in him that was so believable when he was explaining how he felt. It was like he had a gear that was tuned to people. His crowds were a mix. There were doctors, lawyers and hoodlums and hippies, a lot of different people at his shows."
His nickname, the Outlaw, though, was not indicative of the kind of man he was to those who knew him best. "He was very warm," she notes. "Even though he was very strong in his principles, he had a great sense of humor. He didn't want to get serious except with his work or playing cards. He had a working man mentality. He was working in the fields picking cotton at age ten. He loved talking to the working people, and he never thought himself above it. He was the same at the Ritz Hotel in Paris as he was at the Holiday Inn. He always wanted people to feel comfortable."
Waylon's death, from complications from diabetes and other health-related issues, left a void in country music, but Jessi is working with their son, Shooter Jennings, to keep the Country Music Hall of Fame member's memory alive. "Shooter is setting up the new website, which features some beautiful merchandise," reveals the 69-year-old. "He's also co-producing a movie. Everything isn't lined up just yet, but it's in the works. We have a lot of things coming up. Waylon was a dark horse and a mystery. There's a lot people didn't know about him, and we're looking forward to sharing him with the world in every way we know possible."
Watch Waylon's 'Only Daddy That'll Walk the Line' Video