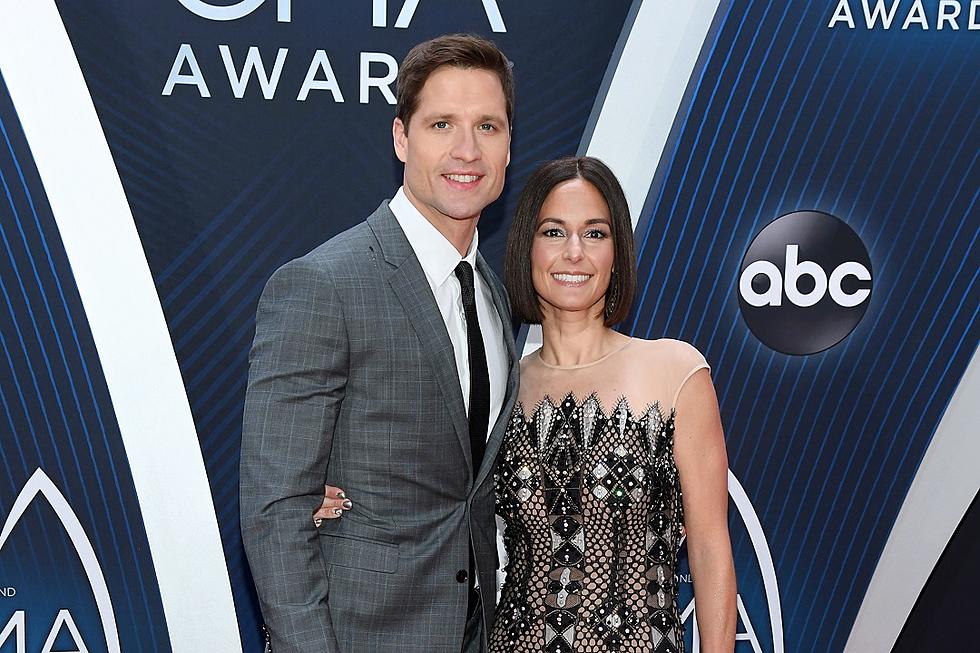 Walker + Laney Hayes — Country's Greatest Love Stories
Jason Kempin, Getty Images
Walker Hayes and his wife Laney grew up in the same Alabama hometown; in fact, they've known of each other since elementary school. However, their run as high school sweethearts began at zero hour for Laney: She was a senior, and Walker was a junior when they first dated.
"She found a picture I drew her when I was a senior and she was a freshman in college," Walker tells The Bobby Bones Show. "I drew her a picture of our first date because we went on a Genie at a construction site. We popped it up high in the sky and sat there and talked for hours."
Walker didn't get up the nerve to speak to Laney, a popular cheerleader, until they both performed in the same school play. "My true first memory of him is, we were doing rehearsals -- this is after we'd already made the cast," Laney says in the first episode of the couple's YouTube series, Hayes of Our Lives.
"He had a solo -- well, he was a lead in it, so he had a lot of solos. He started singing the first part of his first solo. I remember looking down the aisle and going, 'Who is that guy? That guy can sing!'" Laney recalls. "It was Little Shop of Horrors."
After dating for almost seven years, the young lovers married on June 12, 2004, and now have six children. Their seventh child and fourth daughter, Oakleigh Klover, died hours after her birth, on June 6, 2018.
For the couple's 15th anniversary, Walker shared one of his most personal songs to date, "Don't Let Her." It's a primer of sorts for Laney's next significant other -- in case something happens to Walker during his travels, that is. The lyrics lay out her likes (football season, The Office, babies) and dislikes (glitter). It's a clever way for a sensitive husband to place the devoted mother of a half-dozen children on a well-earned pedestal.