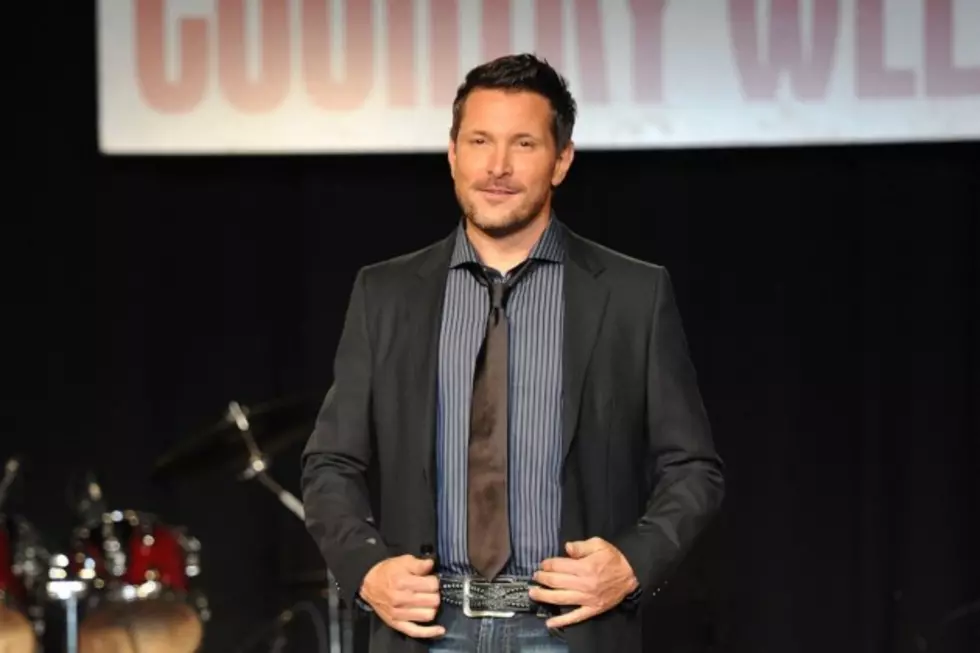 Ty Herndon Comes Out as Gay
Mike Coppola, Getty Images
'Living in a Moment' singer Ty Herndon has a big announcement: He's gay.
"Today, I get to tell the world that I am an out, proud and happy gay man," Herndon tells 'Entertainment Tonight''s Nischelle Turner.
Many people close to him -- including his two ex-wives -- have known his sexual orientation for years, but Herndon says he asked them to keep it secret.
"I had a lot of people around me that I trusted at a time, and I was like, 'Hey, you know this about me but the world doesn't. So I'm gonna need to call on your services for a little while,'" he says. "It was unfortunate that I had to do that, but I felt that's what I had to do to have my career. Standing on some pretty solid legs today, so I get to tell my truth today."
Herndon's first marriage barely lasted six months, and he married again in 1993. Soon after, he began backsliding, with many of his demons becoming public in 1995, when he was arrested for drug possession and exposing himself to a policeman in Fort Worth, Texas' Gateway Park -- a location known for male prostitution and indecency.
"I have made a lot of mistakes in my life. They've been my mistakes, and I own them," Herndon tells People. "I've done a lot of work around forgiveness with people that I've hurt and people I've not been honest with because of my sexuality."
After the incident, he went through rehab in Arizona and seemed to be on top of the world, selling more than four million records in the late '90s before relapsing in 1999.
"I just stopped making music completely," he recalls. "I was dead inside. I got divorced. I just lost all desire to take care of myself. I gained 75 pounds. I literally wanted to die. I thought I had no reason to live. I didn't have the music anymore. I was ashamed. I was humiliated. I could not hold my head up."
Today, the singer is back making music, including his 2013 album, 'Lies I Told Myself.' The 52-year-old has been through some rough times, but his record's message of overcoming obstacles, getting his life together and defying the odds seems to correlate strongly with where Herndon is today. He's been in a relationship with a man People identifies only as "Matt" since 2008.
""I have an awesome relationship that I've been in for a good number of years," Herndon tells 'ET.' "[I] love him very much, and he loves me."
'Entertainment Tonight' teased on Wednesday (Nov. 19) that a country male who had been married twice would be coming out as gay on the show Thursday evening (Nov. 20). But after a thumbnail reading "Country Star Ty Herndon -- I'm Gay" accidentally appeared on the show's site Thursday morning and garnered attention from news outlets before it was taken down, 'ET' released the clip ahead of schedule.
This announcement makes Herndon the second successful country singer to come out as gay. In 2010, Chely Wright revealed that she is gay.
Country Stars Who Have Come Out as Gay