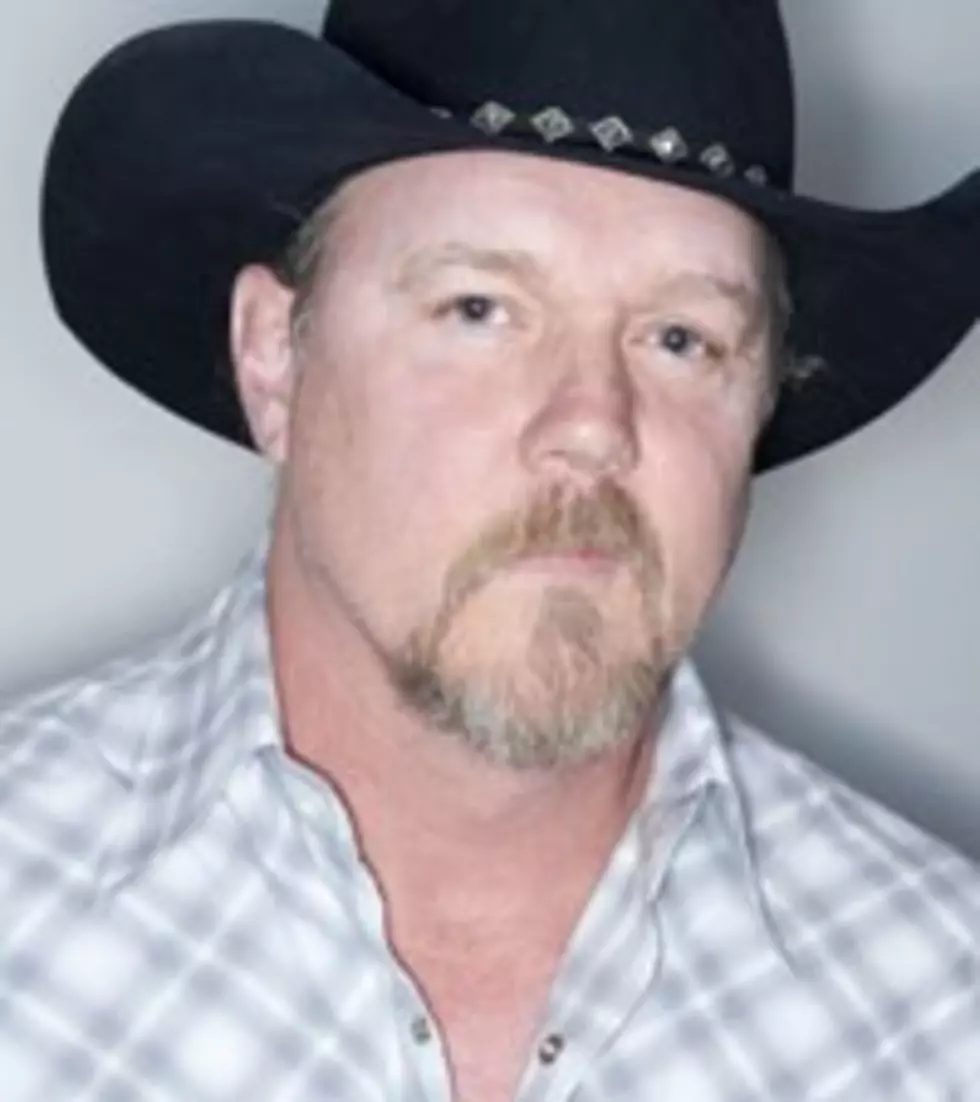 Trace Adkins' House Fire Provided Personal Clarity
Steve Snowden, Getty Images
It's been almost a year since Trace Adkins and his family lost their Brentwood, Tenn., home and belongings in a devastating fire on June 4, 2011. In spite of the tragedy, the singer says he actually feels blessed.
"It wasn't as traumatic as it could have been," Trace tells Nashville's Tennessean. "And I think the best thing that came out of the whole thing for me, and it's an affirmation of something that I already suspected, that I wasn't that much of a material guy. I'm not a slave to material things. I always kind of thought that, but after that I knew it. I'm not."
Trace had just landed in Alaska when he learned of the blaze, and immediately returned home to comfort his family. Instead of feeling shock and disbelief, he says his wife, Rhonda, prepared him "perfectly" for what he would face. "She said, 'Look, there's nothing left. It's all gone. There's nothing here.' It's a strange ordeal to have to go through. We are very fortunate in that we have means, in that it didn't completely destroy us."
Trace's wife and three of his daughters (who were home when the fire began), are currently living in a rental home but have just completed the blueprints for a brand-new house. "We've been taking our time [rebuilding]," he notes. "We'll start here pretty soon. It's going to be a long, drawn-out process."
The singer admits it was a challenging situation for his family to endure, but he never felt sorry for himself. "I put it in perspective," Trace tells The Boot. "First of all that everybody was OK, but secondly, I looked at some of the misfortunes that have come my way in this life, I don't even think of my house burning down being the top 10. You have to put things into perspective."
Trace is spending his summer on the road, with his Songs & Stories tour, which includes shows in Atlanta, Ga. and Nashville, Tenn. this week. Keep track of his concert schedule here.
Watch Trace Adkins Perform Live in Our Studio
%VIRTUAL-globalVideoEmbed-{"videoIds":"517609604","width":"476","height":"357"}%