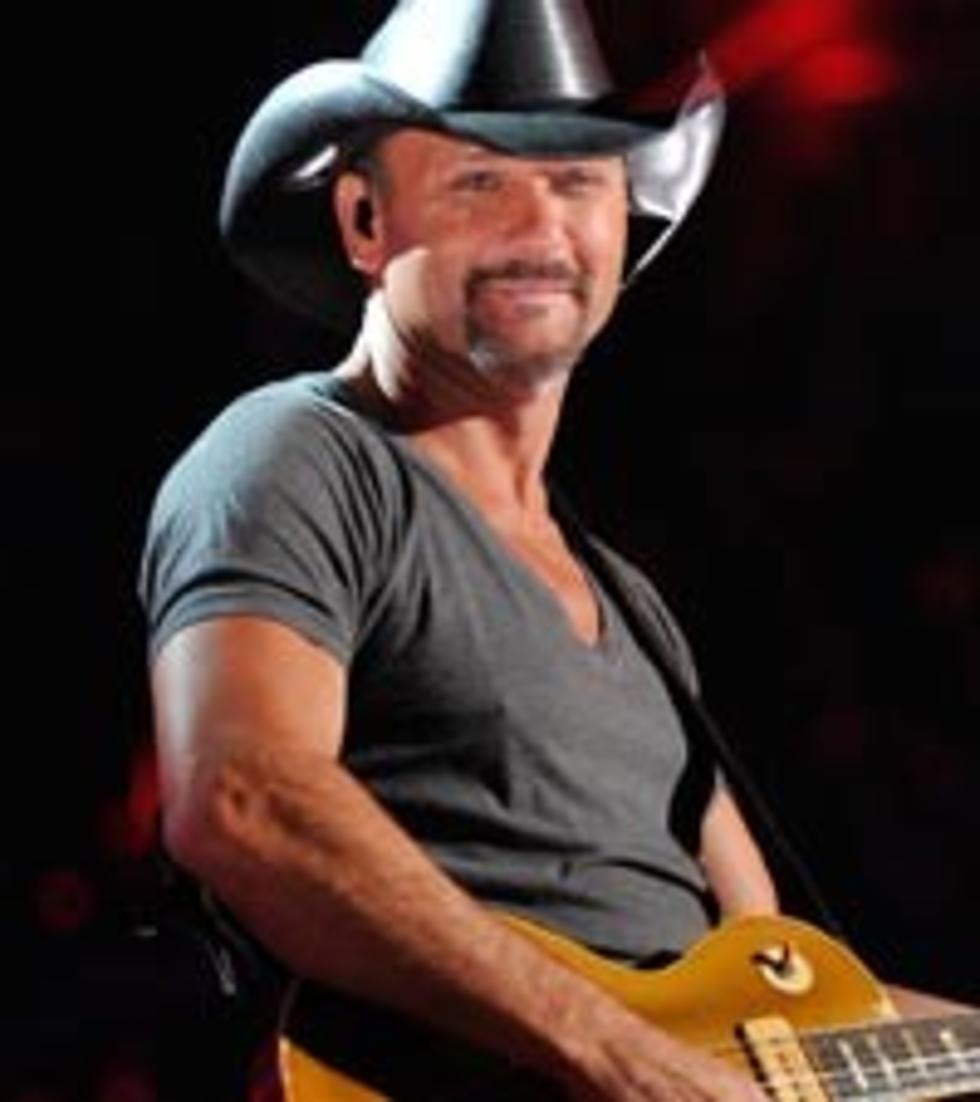 Tim McGraw, Taylor Swift, Brad Paisley Among Top Tours of 2010
Kevin Mazur/WireImage.com
The year 2010 saw many people cutting back on things like vacations, splurges and outlandish spending, thanks to the economic recession that affected most of America. One area that seems unscathed by the financial turmoil is concerts -- especially country concerts. Billboard has announced its top 25 tours for 2010, based on total gross earnings, and several of Nashville's biggest stars made the cut.
Tim McGraw is the highest ranking country star on the list, coming in at No.13. Grossing more than $44 million dollars, the singer-turned-movie star played 71 shows and sold out 29 of them. His lucky 13 slot is only two spots ahead of recent birthday girl, Taylor Swift, who sold out all 47 of her concerts, grossing just over $40 million.
Brad Paisley came in at No.17, selling out half of his 62 shows, and grossing more than $38 million -- a feat all the more respectable since he lost all his concert gear three weeks before his H20 World Tour open. George Strait and Reba McEntire are right on Brad's heels, grossing more than $36 million and selling out 13 of their 27 co-headlined shows.
Rascal Flatts and Carrie Underwood round out the top 25, landing at No.23 and No.24, respectively. The Flatts guys earned more than $31 million from their 54 shows, while Music City's most famous newlywed is right behind the trio, earning just under $30 million and selling out almost half of her 81 shows.
Next year looks favorably for country music's biggest touring acts to again make the list. Taylor Swift kicks off her Speak Now 2011 World Tour February 9 in Singapore. George and Reba will hit the road January 14 in Austin, Texas, to continue their co-headlining show, along with opening act Lee Ann Womack. Rascal Flatts will also kick off the new leg of their Nothing Like This tour January 14, playing 21 more shows through March.