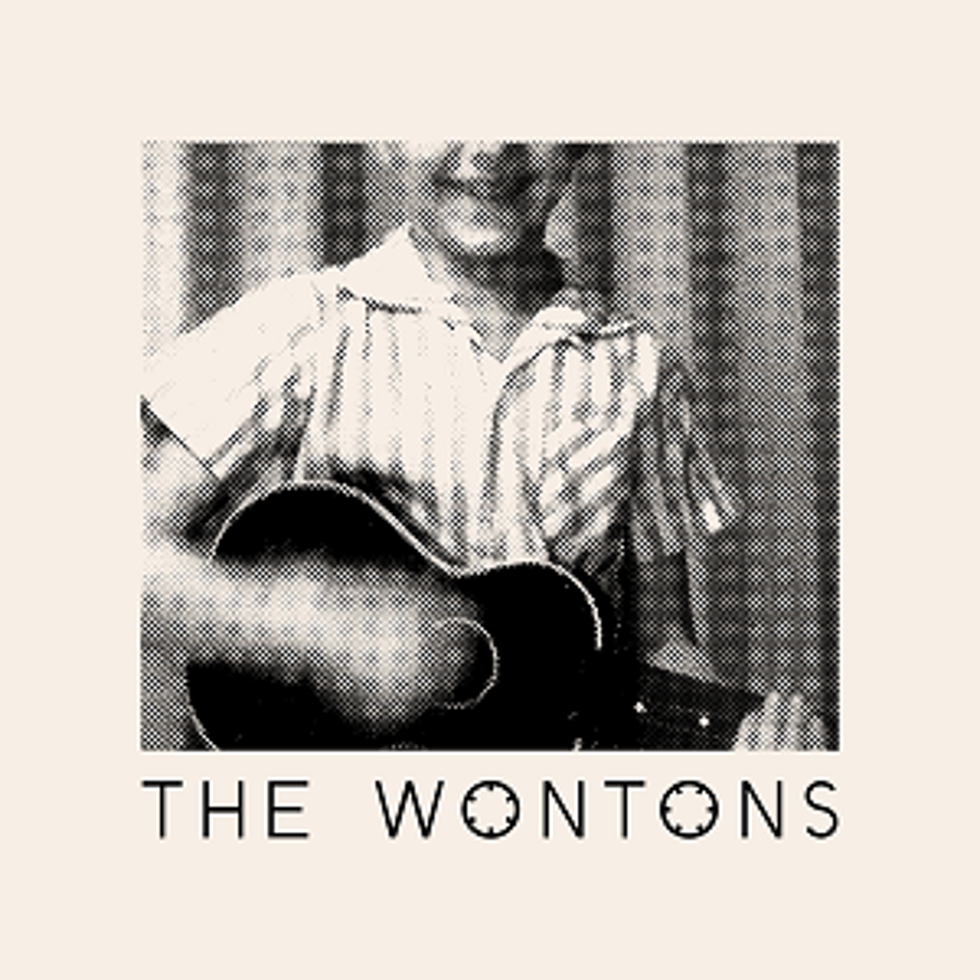 Songwriter Tommy Lee James Releases Solo Album, 'The Wontons'
Courtesy of Nashville Music Media
Tommy Lee James is one of the most successful songwriters of this generation, having penned hits such as Tim McGraw's "She's My Kind of Rain," Martina McBride's "Wrong Again," Ronnie Dunn's "Bleed Red" and Reba McEntire's duet with Brooks & Dunn, "If You See Him / If You See Her," the latter of which was a multi-week No. 1 hit. James' musical journey, however, began with him pursuing a career as an artist, more than 35 years ago -- and after writing for others, the Virginia native has decided that it's time to release an album of his own.
On Friday (April 14), James released The Wontons, a 10-track record written entirely by the songwriter. The disc draws on not only James' country influences but also artists such as Tom Petty and R.E.M., who inspired the tunesmith as a teenager.
"This was the record I wanted to make in 1981, but couldn't or didn't make, before I moved to Nashville," James tells The Boot. "I had just got out of a band, and I was trying to do my solo thing and not compromise, even though those guys were like brothers. So, that's basically where the record started."
James originally relocated to Music City from Washington, DC, where he was working as a piano player, hoping to land a solo deal as an artist. But after a brief, unsuccessful stint on RCA in 1992, James unexpectedly earned a No.1 hit with McEntire ("And Still") and decided to curb his dreams of being a singer to focus on songwriting.
"That made me go, 'Oh. Maybe I should do this.' It's as simple as that," James recalls. "And so, I started concentrating more on writing for other people, but about every year, every two years, something would hit me where I'd still have a little bit of those pangs, where I still wanted to be an artist."
Country Music's Best Guitarists
James not only wrote and sang all of The Wontons' songs, he played all of the instruments, except for drums, on the album, too.
"I've been a collaborator and a co-writer for the last 28, 29, 30 years, so that was a new experience too, actually singing songs that I couldn't blame anybody else for," James admits. "I did one song, and then I got excited about it and did another one. It kind of went like that; over a period of six months or so, I did 10 songs. When I had a free day when I wasn't co-writing, I would go into a studio and just bang it out."
James has spent almost his entire adult life writing songs for other artists, so writing and recording The Wontons was a breath of fresh air: He finally had complete creative control.
"I was basically doing it for myself. Obviously, if I can make money on it -- but I know I'm not going to play the Super Bowl halftime show next year, so I just did it for myself," James notes. "The difference is, I've always written music to make a living, and that's a huge difference."
Still, James has no plans to abandon songwriting for a living anytime soon: "Obviously, at this point in my career, writing is extremely important to me," he says. "That's my day job."
Tommy Lee James, The Wontons Track Listing:
1. "Blur"
2. "Dying To"
3. "Church of Mad Love"
4. "Shoot Me Down"
5. "Sometimes I Cry"
6. "Too Beautiful"
7. "Living Room"
8. "Everybody Love Me"
9. "Painless"
10. "Waits for Me"
More New Albums Coming in 2017