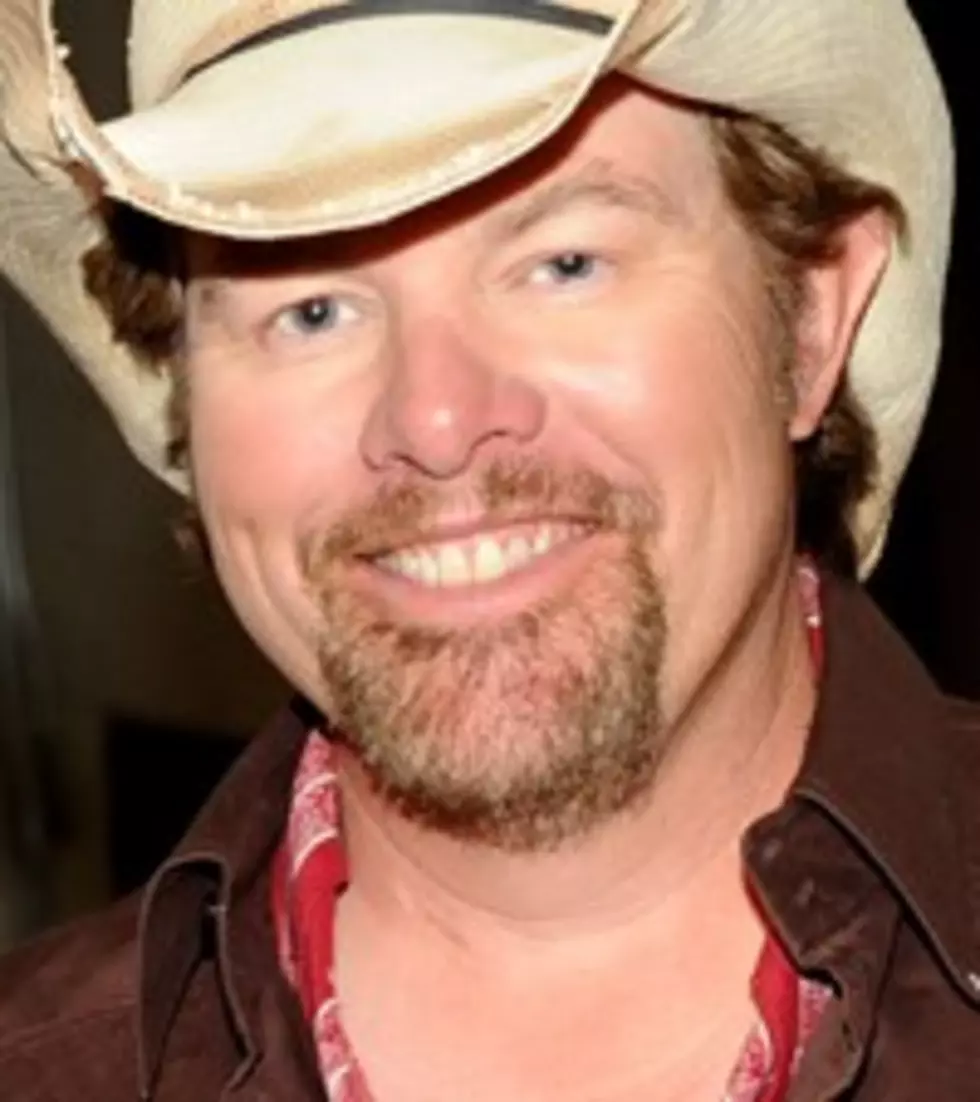 Toby Keith's 'Red Solo Cup' May Get the 'Glee' Treatment
Rick Diamond, Getty Images for ACM
Toby Keith fans and Gleeks rejoice because 'Glee' is about to get a little bit tipsy. This week, Ryan Murphy, the creator of the hit series, let it slip that 'Glee' writers may be giving Toby Keith's 'Red Solo Cup' the "shiny-happy show-choir treatment," according to Rolling Stone.
How the boozing, musing hit figure into the show's plot lines, no one knows. But one thing's certain -- it will get stuck in your head, just like the original.
You can hear 'Red Solo Cup' on Toby's new studio album, 'Clancy's Tavern,' out now. The collection has already spawned the No. 1 hit, 'Made in America,' giving Toby his 20th Billboard chart-topper.
Watch Toby Keith's 'Red Solo Cup' Video
if(typeof AOLVP_cfg==='undefined')AOLVP_cfg=[];AOLVP_cfg.push({id:'AOLVP_1202826765001','codever':0.1,'autoload':false,'autoplay':false,'displaymnads':true,'playerid':'89761511001','videoid':'1202826765001','width':476,'height':357,'playertype':'inline','stillurl':'dynamic','videolink':'#','videotitle':'dynamic','videodesc':''});
Watch Toby Perform Live in Our Studio


if(typeof AOLVP_cfg==='undefined')AOLVP_cfg=[];AOLVP_cfg.push({id:'AOLVP_us_649921172001','codever':0.1,'autoload':false,'autoplay':false,'playerid':'61371447001','videoid':'649921172001','publisherid':1612833736,'playertype':'pageload','width':476,'height':357,'videotitle':'Test','bgcolor':''});