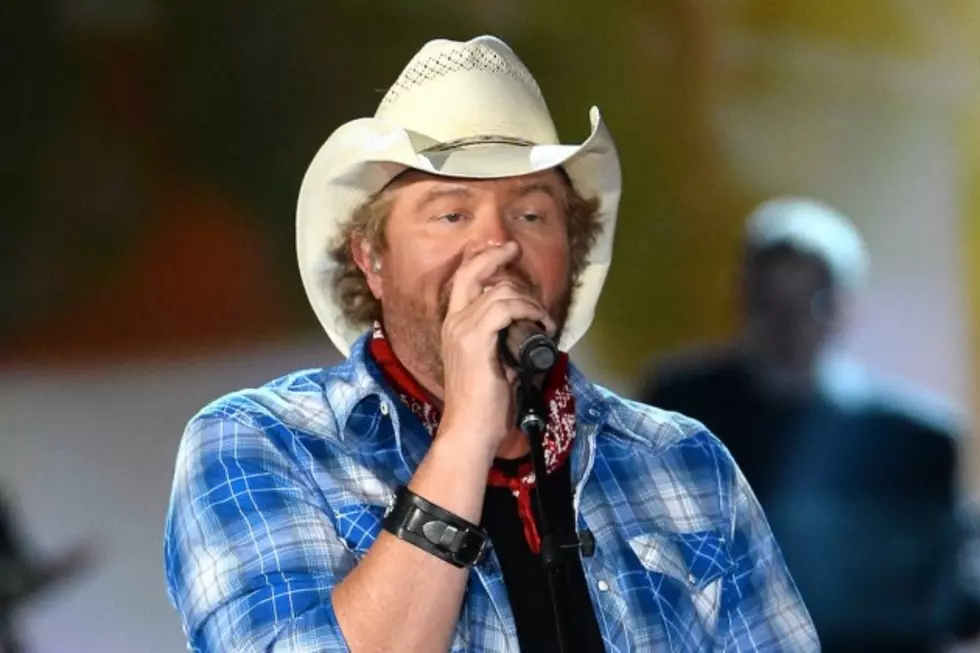 Toby Keith Shares Intimate New Single, 'Beautiful Stranger' [LISTEN]
Ethan Miller, Getty Images
Toby Keith's brand-new single, "Beautiful Stranger," from 35 MPH Town, has been in the singer-songwriter's back pocket for a while now.
"That was written years ago," Keith explains, "and I kept saying I wasn't putting it on an album until it had a shot at being a single."
Not only is the timing right for the tale of rekindled love, which closes Keith's newest record, the recording itself is, too.
"The vocal shows some range people probably don't hear out of me a lot," Keith says.
Almost a full minute of instrumental music introduces the song -- something that's not often found in modern country. Keith sings about love lost, then found again, and he does it in a way that's passionate, incredibly gentle and full of emotion.
"You give in, and that begins with a red wine kiss / I whisper something crazy 'bout your shoes," he sings in the first verse. "You hush me, and you crush me with your fingertips / It's been a while since I've seen this side of you."
But Keith really shows off his impressive range on the chorus: "Beautiful stranger / In the candlelight / God must have told you / I needed this tonight / I've longed for this feeling / Alone here in the dark / Beautiful stranger in my heart."
There aren't many songs in Keith's portfolio that boast the kind of vocal prowess he displays in "Beautiful Stranger."
"Beautiful Stranger" is available for download on iTunes.
Listen to Toby Keith, "Beautiful Stranger":
Toby Keith + More Country Stars' First Tweets
How Well Do You REALLY Know Toby Keith?