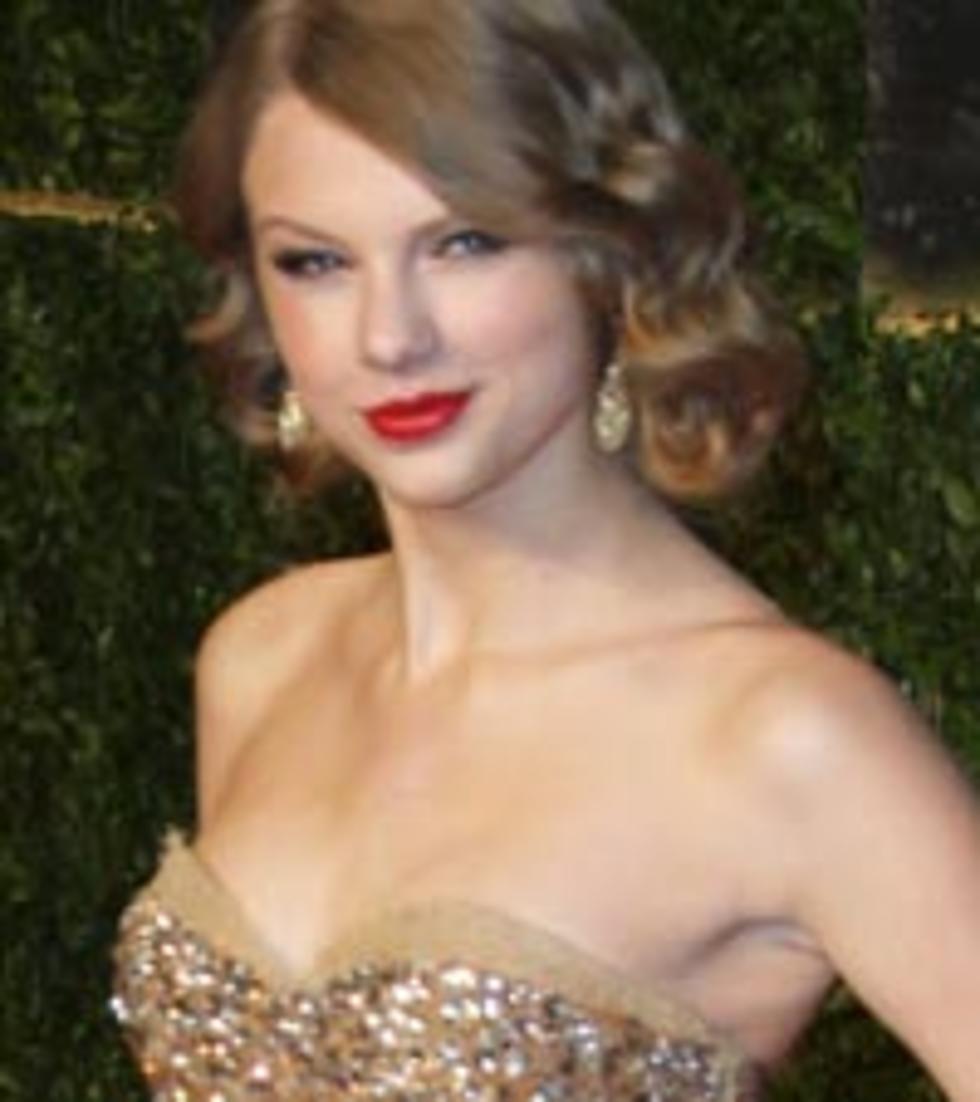 'The Lorax,' Starring Taylor Swift, Hits Theaters March 2012
AJBR/jpistudios.com
Taylor Swift's voice can already be heard on radio stations all over the world, and now she's lending it to the big screen, as well. The 21-year old was recently announced as the voice of Audrey in an upcoming 3D film, 'The Lorax,' which now has an official release date of March 12, 2012.
The movie, an adaptation of the classic Dr. Seuss children's book, also includes the recognizable vocal talents of Zac Efron, Betty White and Danny DeVito, who plays the title character. Taylor's character, Audrey, is the dream girl of a young boy named Ted, voiced by Zac.
This is not Taylor's first foray into film. The globe-trotting singer played the role of Felicia in the blockbuster film, 'Valentine's Day,' alongside movie veterans including Julia Roberts, Jennifer Garner, Queen Latifah and Ashton Kutcher. But while the diversely gifted superstar enjoys delving into several areas of entertainment, she insists music will always remain her first love.
"There are so many different kinds of country artists," she tells BBC's 'The One Show' (quote via CMT). "They sing about their lives. Every artist in country music right now was raised a different way. Some people sing about pickup trucks, some people sing about bars and whiskey, and I sing about love and breakups."
Taylor has made a record-breaking career out of making music based on her personal life, which she says leaves her friends and family fair game to be included in her self-penned songs. "Everyone in my life knows that nobody has a safety pass," she explains. "Anybody can be factored into a verse or chorus at some point."
Taylor is currently in the final week of the European leg of her Speak Now tour. She wraps up her international travels with shows in the United Kingdom and Ireland this week, and then enjoys almost two months off before the United States leg of the trek kicks off on May 27 in Omaha, Nebraska. See her entire tour schedule here.