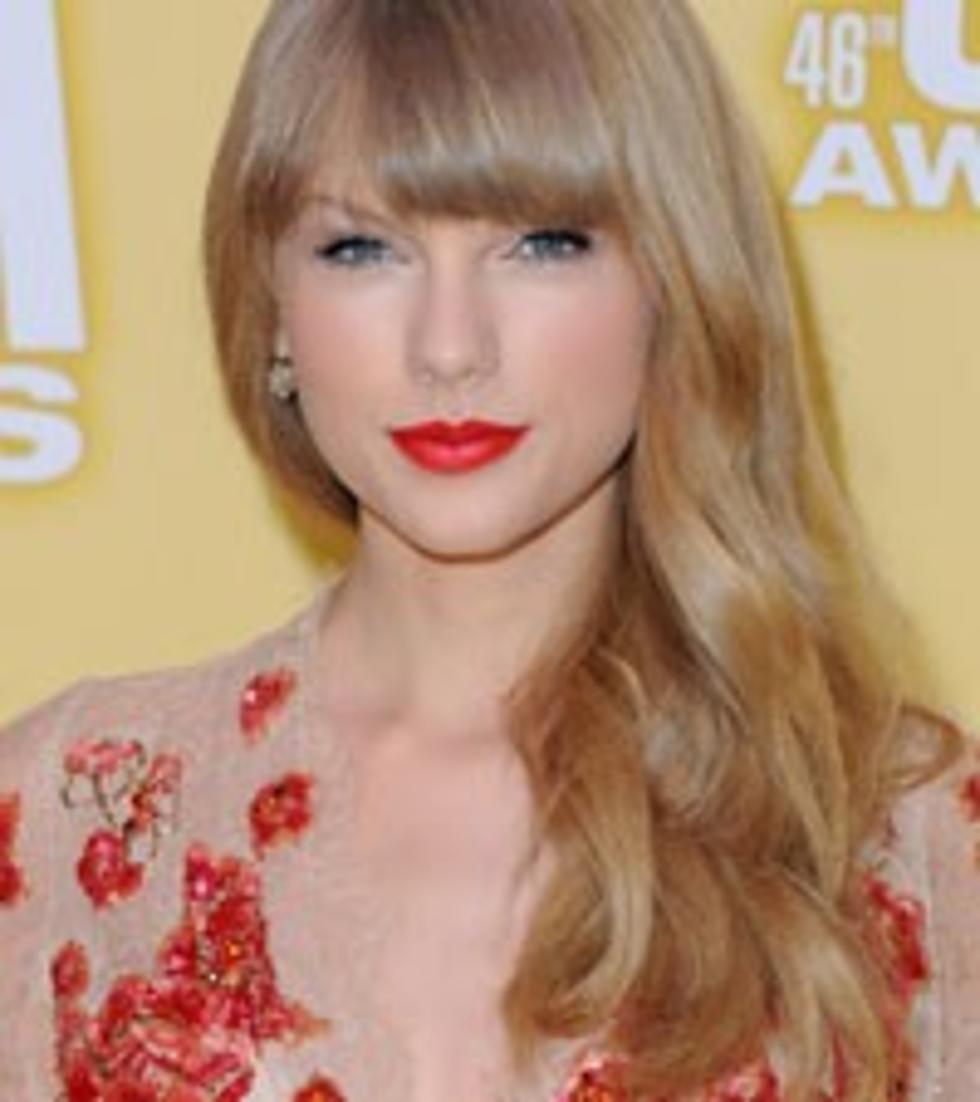 Taylor Swift Stays Thin-Skinned for Good Reason
Jon Kopaloff, FilmMagic
Taylor Swift's latest album, Red, sold 1.2 million copies in its first week, earning the 22-year-old yet another spot in the record books. And although the Pennsylvania-born singer-songwriter, who began pestering her parents at age 12 to move to Nashville, usually has the confident air of the commanding performer you see on stage, entertaining thousands of fans in arenas all over the world, Taylor freely admits to the same insecurities we all face from time to time.
"I was never convinced I was going to make it," the superstar tells NPR. "I look back -- my mom and I reminisce about this all the time because we had no idea what we were doing. My parents bought books on what the music industry was like. They had no idea what the music industry entailed and what was involved with it. [Something that was] said to me early on was, 'Teenagers don't listen to country music. That's not the audience. The audience is a 35-year-old housewife. ... How are you going to relate to those women when you're 16 years old? You should come back when you're in your 20s.' And I kept thinking, 'But I love country music, and I'm a teenager! There have to be more kids out there like me.'"
While the past decade, and the groundbreaking success she has enjoyed since her 2006 debut, have undoubtedly helped strengthen her self-esteem, Taylor has also faced her fair share of criticism, especially when it comes to live performances -- her appearance with Stevie Nicks during the 2010 Grammy Awards telecast often cited as one of her more notorious musical missteps.
"My confidence is easy to shake," she confesses. "I am very well aware of all of my flaws. I am aware of all the insecurities that I have. I have a lot of voices in my head constantly telling me I can't do it. I've dealt with that my whole life. And getting up there on stage thousands of times, you're going to have off nights. And when you have an off night in front of that many people, and it's pointed out in such a public way, yeah, that gets to you. I feel like, as a songwriter, I can't develop thick skin. I cannot put up protective walls, because it's my job to feel things."
Another aspect of Taylor's mega-success, of course, is the constant scrutiny and speculation surrounding her love life. Even without a new album and an upcoming tour to promote, she's one of the Internet's most written-about and searched-for celebrities.
"There's not really one day that goes by that my life isn't documented somewhere," Taylor notes. "I live in a world where I know for a fact that my grandkids will get to Google what I wore today. It's a strange dilemma because it puts an amount of pressure on your every move that other 22-year-olds don't necessarily have to think about. In the grand scheme of things, I'm living a life. ... I know I'm going to make mistakes. I'm just going to try to handle those mistakes as a good person. The perception of you is going to change daily when you do what I do, but I just want to end up knowing in my heart that I did that right thing and tried my best, and if you mess up, hopefully it teaches you something."
Listen to the entire NPR interview with Taylor and read more excerpts from it here.
Watch The Boot's Interview With Taylor
#fivemin-widget-blogsmith-image-359680{display:none;} .cke_show_borders #fivemin-widget-blogsmith-image-359680, #postcontentcontainer #fivemin-widget-blogsmith-image-359680{width:476px;height:351px;display:block;}

try{document.getElementById("fivemin-widget-blogsmith-image-359680").style.display="none";}catch(e){}