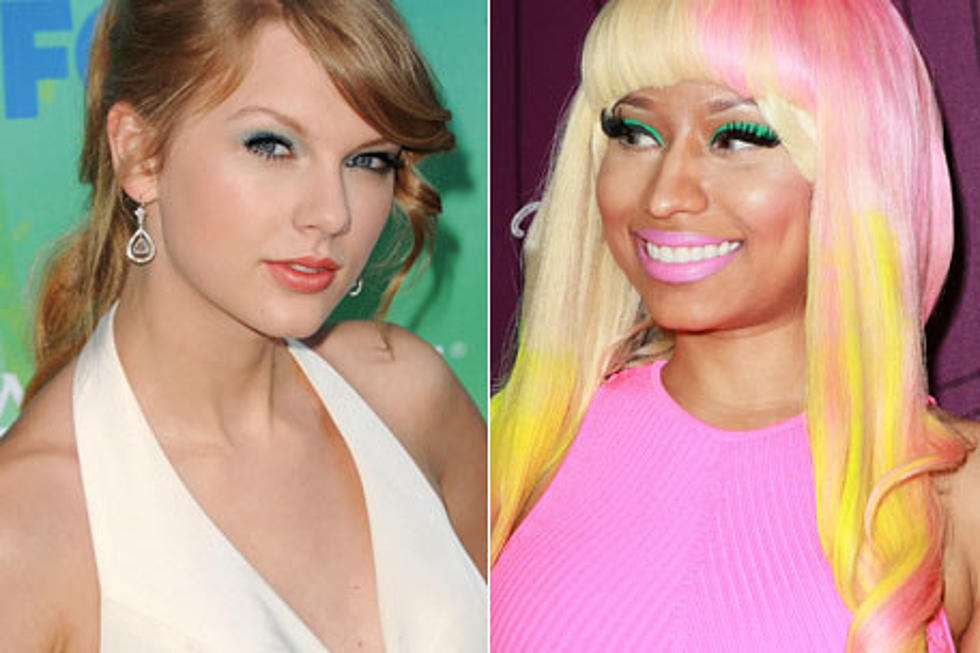 Taylor Swift Invites Nicki Minaj for 'Super' Duet at LA Show
Getty Images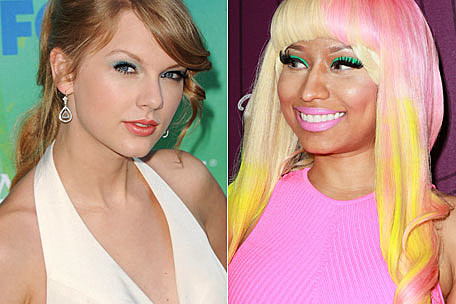 Getty Images
The surprises keep coming on Taylor Swift's Speak Now World tour. During her sold-out, four-show run at Los Angeles' Staples Center, the singing superstar has treated her fans to duets with some of her most famous friends, including Justin Bieber, Ellen DeGeneres, Jason Mraz and Hot Chelle Rae (a pop band who helped write Taylor's hilarious 'Thug Story' duet with T-Pain).
Sunday night's show saw the country cutie doing a little rapping, as her pal Nicki Minaj showed up to sing her hit, 'Super Bass,' with Taylor. Watch a fan's video of the performance below.
Nicki was doing double-duty on Sunday. She jetted over to Taylor's concert just after winning Best Hip-Hop Video at the MTV Video Music Awards.