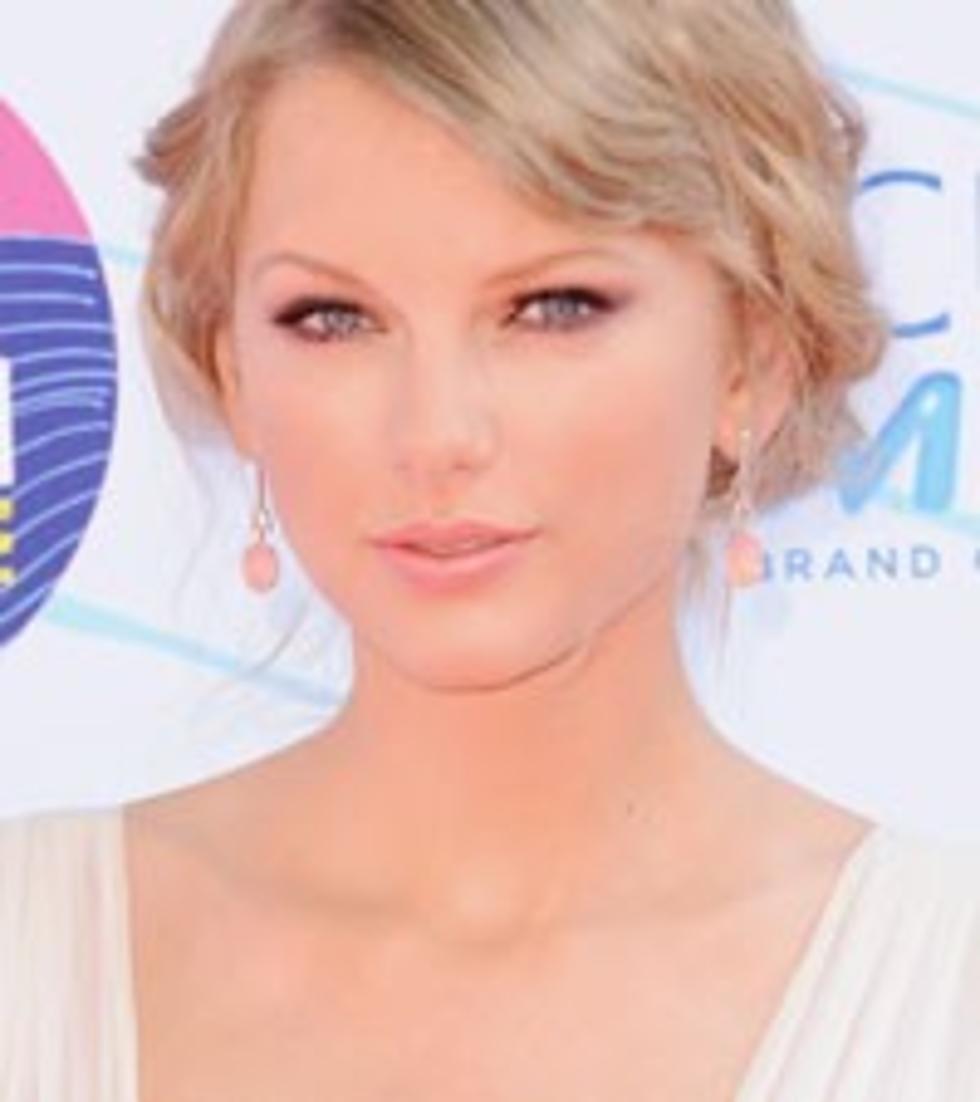 Taylor Swift News Doesn't Interest Taylor Swift
Jon Kopaloff, FilmMagic
Fans of Taylor Swift would probably argue there can never be enough written about the young superstar and they'll happily read it all. But there is one person who would rather not see anything that's being written about Taylor, and that's Taylor herself, since the stories, headlines, and even photos featured can oftentimes be misleading.
During Taylor's web chat earlier this week, the 22-year-old was asked about misconceptions fans and others might have about her, to which she replied, "I'm sure there are a few of them ... or a lot of them. I try not to read anything about myself. My friends make fun of me, because if I see my name somewhere, I click off of it. I don't want to see anything that's inaccurate. A lot of times what you'll see is like, 'She was hanging out with so-and-so,' when it was a picture of somebody else. I'm just really detail oriented, and it's like, 'That's not the right ID of that person!' Or it will say we were at a different place than we were, or it'll be something that's just a little bit off."
Or way off. Case in point: the widely-circulated photo of Taylor, having a meal with her parents and little brother Austin, who was misidentified as her supposed boyfriend, Conor Kennedy.
Taylor went on to say that she has "no idea what the general perception is of me right now, which lets me live in a place that's happier and a little less self-aware."
If ignorance is bliss, then Taylor's bliss would certainly be shattered by the rabid speculation surrounding her parents' marriage, with websites claiming the couple has separated. Or perhaps this quote from the web chat, when asked about things that have changed or stayed the same in her life since finding fame, is her way of shooting down the rumors:
"As far as things that have stayed the same, I think my family -- everything in that dynamic has stayed the same, and that's something I'm really stoked about," Taylor says. "It's awesome that everybody that's close to me treats me the same, which makes you look at life the same and act the same. They really set the tone for how your life can either change or stay the same."
Still, she makes no secret about the fact that if you're in her orbit, you could very well end up in one of her songs.
"When I'm writing an album, my world becomes a big storyboard and everyone in it becomes a character -- all my friends and family members know that. The last two years have been really inspirational, and I've been constantly writing."
While she continues to avoid naming names, the global icon says that in writing the tunes for her new album, Red, she was "inspired by crazy, zero-to-a-hundred, then hit a wall and explode relationships -- which are so fun to write about."
Red, which will be released Oct. 22, includes a song with that title, Taylor explains, because of the range of emotions she experienced that led to writing the songs on the record.
"From intense love, intense frustration, jealousy, confusion -- in my mind, all those emotions are red," says the singer. "There's nothing in between; there is nothing beige about any of those feelings."
Watch a Video About Taylor's Upcoming Album
#fivemin-widget-blogsmith-image-852518{display:none;} .cke_show_borders #fivemin-widget-blogsmith-image-852518, #postcontentcontainer #fivemin-widget-blogsmith-image-852518{width:570px;height:411px;display:block;}

try{document.getElementById("fivemin-widget-blogsmith-image-852518").style.display="none";}catch(e){}